Lighting shouldn't be an after thought in your home. You need lights for utilitarian purposes like illuminating your kitchen counters, dining spaces, and living room. But lighting doesn't have to be boring. Decorative lighting can be a stylish and fun way to dress up the various spaces in your home, or even dress them down.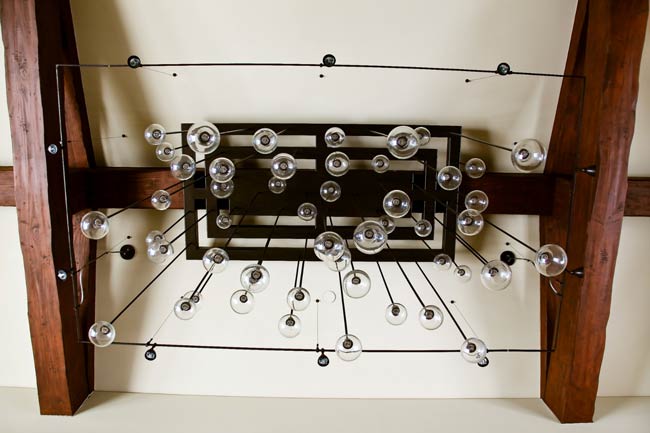 Learn about top trends in decorative lighting, your lighting choices, plus vintage and modern decorative lighting styles. Also check out high-end or mid-range options. Whatever your style and budget, there's a decorative lighting solution out there for you.
Top trends
There's always something new going on in the decorative lighting world. From Edison style bulbs, to reclaimed industrial lighting for the home, here are 8 top decorative lighting trends that have been popular in 2015:
Pendant lights
Glass pendants with Edison style bulbs
Reclaimed industrial lights
Dramatic chandeliers
LED lights
Shower lights
Copper fixtures
Under cabinet lighting
Outdoor lights for porches and sitting spaces
Elegant task lighting
Lighting options
Decorative lighting choices vary in size, style, shape, and color. Learn about the different functions of decorative lighting, then jazz up your space.
– Chandeliers: A real statement piece hung in an entryway, dining room, or bedroom. In 2015, chandeliers are popping up all over the house.
– Pendant lights: Hang near eye level. Great for kitchen islands or in small spaces. Consider a multi-pendant arrangement.
– Ceiling-mounted light fixtures: Overhead lights can be decorative, demonstrative, or demure.
– Sconces: Combine character and function on your walls. Perfect next to beds or fireplaces and in bathrooms flanking the mirror.
– Table and floor lamps: Offer a stylish way to accessorize a room using different shapes, colors, and scales. Consider a lamp as a pop of color.
– Recessed lighting: Not seeing a light fixture is a design choice too, and often a good one in kitchens and modern spaces.
Styles
Decorative lighting choices run the gamut from vintage to modern. Check out these hot choices for 2015:
1) Vintage
– Vintage designs with modern influence
2) Modern
– From wall sconces to swingarm lights
– Modern vanity, display lighting, and more
Pricey or not
You can pick up a neat vintage light at a yard sale on the cheap, find decorative lighting options that are high-end, or score the perfect mid-range luminaire. The options are endless.
While we can't recommend which yard sales to cruise, we've picked out a few high-end and mid-range decorative lighting options that might pique your interest.
1) High-end ideas
2) Mid-range ideas
– Tripods and more
– Edison style pendants and chandeliers
Whatever your style, there's a decorative lighting solution for you. When building your new home, renovating, or putting on that addition, don't neglect the lighting. For more ideas on decorative lighting, consult your design/build team to learn more about the latest trends.