In an area like the Main Line, where there tend to be a lot of storms and a lot of trees, we find that power lines are getting knocked down all the time. Occasionally, this happens in the wintertime, and when it does, you are probably going to lose power. It may even last for several days.
If this happens, you and everybody else in the neighborhood will be looking for a hotel, and depending on the severity of the situation, you might find yourself out of luck – unless you have a backup generator.
When To Install A Backup Generator
The ideal time to install a backup generator is when you are in the midst of a renovation or doing an upgrade to your electrical. You'll already be doing some electrical panel work, and you can just add it on.
Powering Your Generator
Gas, Oil, and Propane
There are many different ways to power a generator. You can run it on natural gas, oil, or propane. If you opt for natural gas, you will need to make sure that the feed coming in from the street is enough to handle the generator and the added draw.
Generally speaking, propane is a great solution, but it has its limitations. The fuel will run out, and you will have to make sure you get more delivered. In widespread emergencies, this may be more difficult than usual.
Natural gas has its benefits too. You will have a consistent supply of fuel via the city gas line, and unless there is a major catastrophe, you'll never run out. If you are unsure about what the right choice is for your situation, we are always happy to help you figure it out.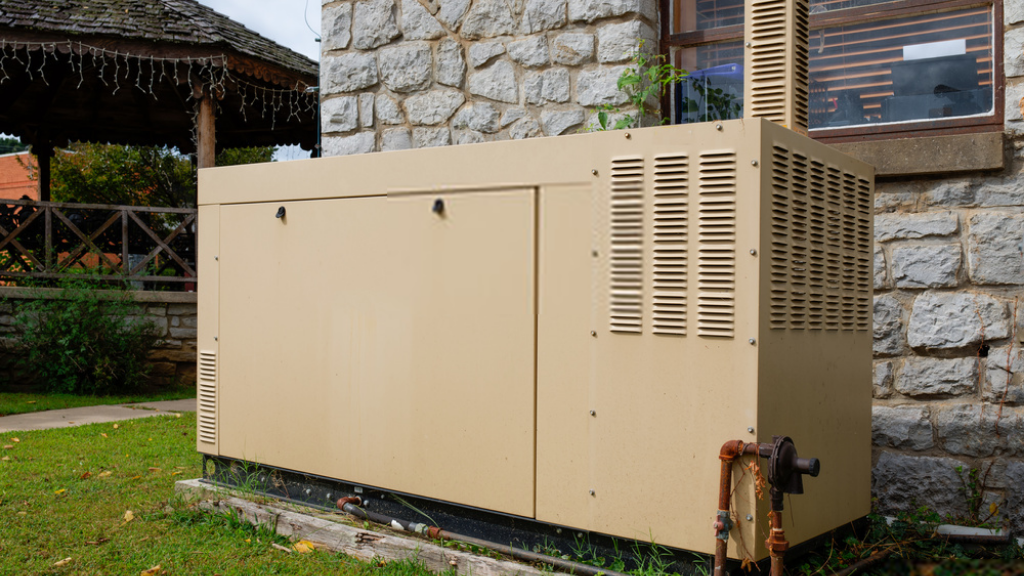 Solar and Battery Backup
Solar panels can be hooked up to a battery backup, or you could even have a battery-powered generator that recharges when there is electricity. When it kicks in, it will run off the battery until the battery dies, but the problem is that if you're out of power long enough and you're not regenerating it, then you will run out.
Solar panels do require a little bit of extra installation because panels need to be installed as well as the generator itself. If you're hooking up to solar, there are particular considerations. If you have a lot of trees, for instance, if your house is shaded and your roof doesn't get a lot of sunlight, it may not be worthwhile.
Solar panels will also change the look of your roof. You can purchase solar roof tiles that are quite beautiful, but it is far more economical to look at doing that while you're doing a roof replacement.
If your whole house is already solar, it's an easy task to add a battery backup because you already have the infrastructure in place. If you just want a backup generator, the best solution is to access the source of fuel that your house already uses.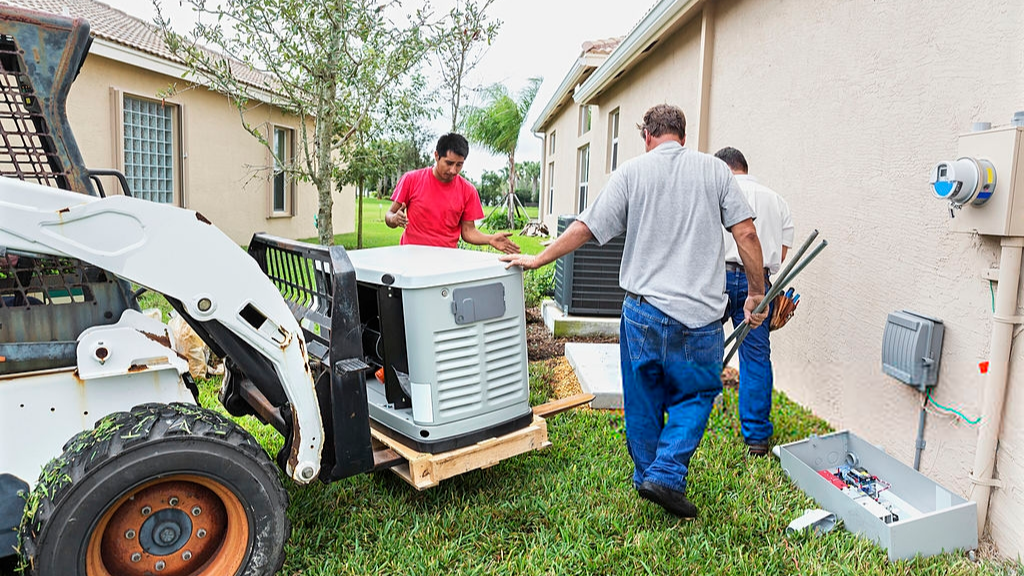 Average Costs Of A Backup Generator
As a rough range, you can expect to pay $10,000 – 15,000 for a generator, but based on the variables mentioned above, it could be more or less.
Typically, you're not running your entire house on it; you'll only need to use it to power your refrigerator, stove, your heating or central air conditioning, and a few lighting circuits. The capacity you need will drive the size and the cost.
Some of the factors that can drive price include how far the generator is from the electrical panel and how much panel work is necessary to make it happen. For example, if you already have 200-amp service and your panel is relatively new, you may not need a new panel. But, if you have 100-amp service and your panel has fuses, you are going to want to upgrade everything, and that will affect the cost as well.
The installation must meet code, which means you will need to deal with the township, and we help you deal with all that as well.
When it's time to install a backup generator, our team will support you with guidance from end-to-end. We'll help you decide what type to get, where to put it, what electrical service upgrades are required, how much of your house you will need to energize with it, what fuel to use, and whether or not you have enough fuel to do the job.
If you would like to learn more about installing a backup generator in your Main Line home, give us a call today.