Architectural Design to Reimagine Your Home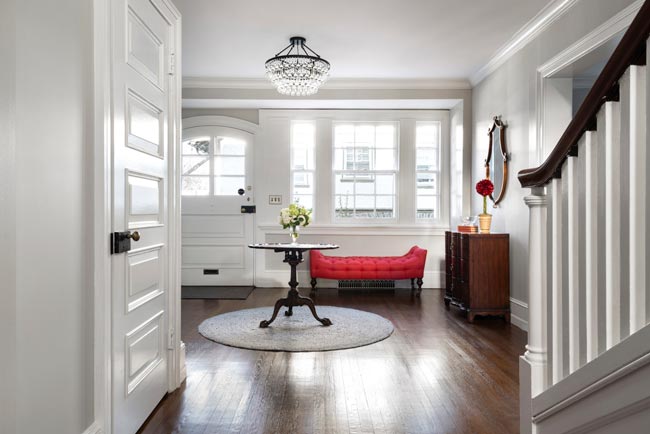 At Cottage Industries, Inc, we specialize in helping you restore your home with an eye toward maintaining its architectural integrity. Whether your home is centuries old or only a few decades, we can ensure its architectural design and craftsmanship are reimagined in a way that gives you the home of your dreams without disturbing what makes your property unique.
Cottage Industries, Inc is proud to be a local design/build firm working on both historic and modern homes in Philadelphia and on the Main Line. Since 1989, homeowners have trusted our thorough approach, friendly customer service and extensive industry experience to deliver the best in home remodeling and restoration services.
Our Goals for Remodeling Your Space
When we remodel a historic home on the Main Line, we aim to achieve the following goals:
Preserve the home's unique charm.
Respect the history of the home and the neighborhood.
Be mindful of all historical design restrictions.
Prepare a design that caters beautifully to the needs of the homeowner.
Should you choose Cottage Industries, Inc to handle the architectural design phase, we'll focus on delivering a seamless design and remodeling process that addresses every one of your wants and needs.
The Design Process
Upon acceptance of the proposal, we begin the design phase of your project. Our team will meet on-site with you to review the goals of your project and begin implementing the following steps:
Space evaluation. We take measurements and photographs to document your structure as-is and determine the best design direction to achieve your vision.
Design development. We collaborate closely with you to develop a comprehensive set of architectural plans, drawings and renderings that allow you to visualize your remodeled home even before construction begins. We also rely on input from our partners in each pertinent field to find the optimum value solutions for the design.
Historical cohesion. Once an acceptable plan has been developed, we will work with respective neighborhood historical societies and municipalities to ensure the design conforms to the style of the neighborhood and qualifies for all necessary permits.
Through precise planning and careful attention to detail, Cottage Industries, Inc creates stunning, functional and modern spaces your family can enjoy for a lifetime.
Get in Touch With Us Today
When you need architectural design services for your home in Philadelphia or the surrounding areas, schedule a conversation with one of our founders to get the process started. Call Cottage Industries, Inc today at (610) 293-9750 or submit our online form and we'll be in touch soon!