Planning a kitchen is no small matter. For a room that is often the heartbeat of the home, you'll want to make sure it delivers on design, functionality, and budget.
Planning Stages Come First
Our first meeting is always about starting the conversation. We want to understand what you want to change so we can deliver the best possible result. It's about hearing your ideas as much as it is talking about what's possible. We will take a close look at your house, discuss your budget, and listen to all of your wildest ideas and wish lists before drilling down to what can realistically be accomplished.
Depending on how certain you are about what you want in a new kitchen, there are many things to consider and they are usually addressed in our first meeting.
Budget: this is where you tell us how much you have allocated to the remodel. If you have budget constraints, we may want to consider duplicating the layout as opposed to changing the position of the walls or the plumbing and appliances.

Footprint: We look at the current footprint and consider what needs to be done structurally to accommodate the new design. Are you going to stay within the existing footprint or are you going to be expanding the space? There are often significant variations we need to consider, based on your lifestyle.

Layout: we rough out where appliances, counters, and cabinets will be placed. It is a primary concern to ensure your needs are addressed in the new design. Do you cook a little? Or a lot? Does the family spend time in the kitchen doing things other than cooking? These are all important things to consider.

Aesthetics: To begin with, we look at the overall design of your home and gain an understanding of your personal style. It may take several meetings to work through all of your options. Initially, we are just trying to determine broad generalities, like modern versus traditional, or opulent versus modest.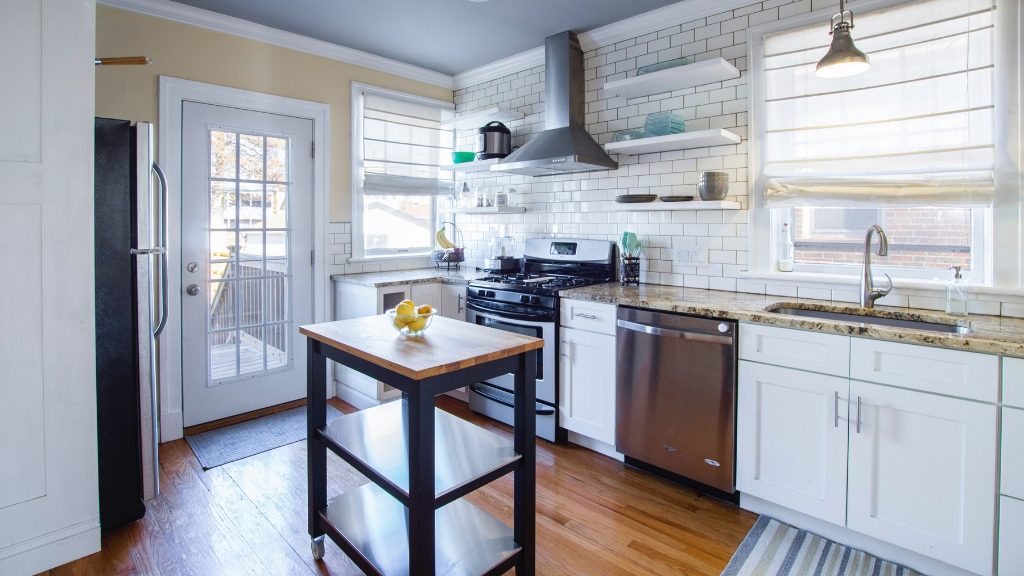 Overall Design
Once we have determined your budget and the new kitchen footprint, we move on to the layout. In this phase, we think about:
Where your sink/s should be placed

The optimal locations for your appliances

The island: is there one and what size should it be? Will you be eating on it?

The general look and feel of the kitchen: should it be an open-concept design?
Questions and answers at this point hover around your cooking habits and the social dynamics of your family. This is where we are able to make the kitchen design more uniquely yours. For instance:
Does the chef of the family want to face the dining room to have conversations with the family? We can position the island and appliances so that this is possible.
Or, would you prefer to have the sink facing out with the chef's back to their company? This is sometimes a consideration when you have a lovely view that you want to look out on as you work in the kitchen.
An experienced kitchen designer is immensely helpful here. We work with some very talented kitchen designers who will not only bring several new ideas to the table but will help bring your ideas to life.
Finish Details
Once we figure out the overall layout, we move on to the finish details. These include items such as:
Countertops: Granite? Stone? Concrete? Quartz?

Cabinet styles: You will be amazed at the new cabinet customizations that are available.

Appliances: today's appliances can be made to blend seamlessly with your kitchen design.

Flooring: This is a great way to extend the interior design of your home.

Lighting design: Creative lighting can really liven up the space. It can be both functional and beautiful!

Backsplash: Little details like this really makes a kitchen pop.

Colors are important: Choosing the right colors can change the entire look and feel of the kitchen by setting the right mood.

Functional flow: Since the kitchen is the heart of the home, you want to ensure that everything in it works in an intuitive manner.

Lifestyle dynamics: Do you entertain? Have a big family or often have lots of friends over? These are all items to consider.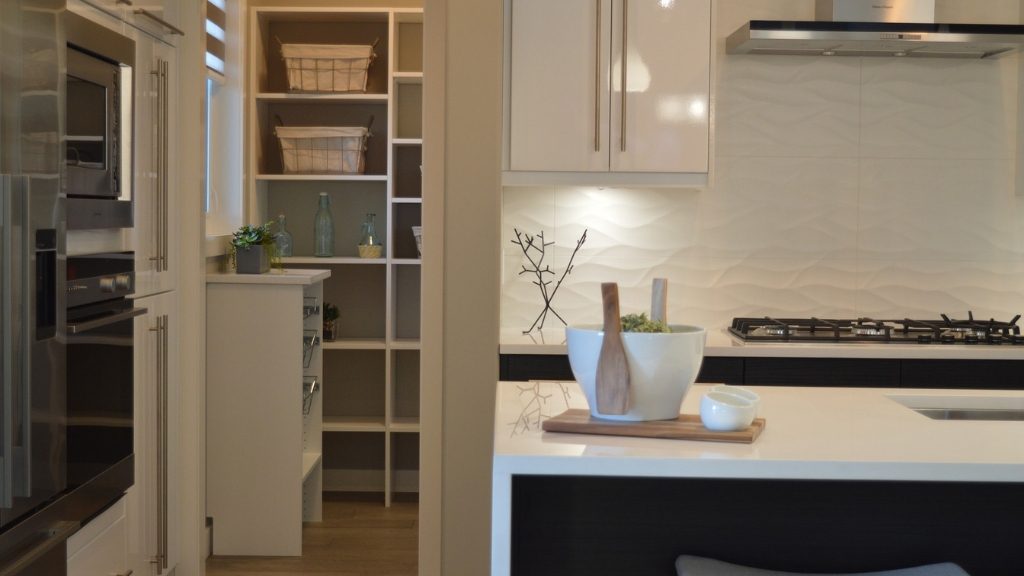 Things That Can Add To Your Kitchen Remodeling Budget
Kitchen remodels are often the most expensive type of renovation. That said, there are certain aspects that will add to the budget. For instance:
It becomes more expensive if we have to add square footage or open up a wall.

Pipes and ductwork may need to be moved.

You want the floors to be level everywhere and, in an old house, your floors may be a bit off. In the kitchen especially, you want the level to be dead on and correcting the pitch may be a big job.

Adding or changing windows can be one of the costlier aspects of a remodeling budget, as quality windows don't come cheaply.
Thinking about a new kitchen for your Main Line home? Schedule a conversation today and find out what's possible.