Your kitchen can never be too practical or too functional. Placing attention on two key elements—optimizing the layout and eliminating dead spots—you'll have a kitchen that keeps the traffic flowing and delivers big on efficiency.
Reorganize To Eliminate Wasted Space
If you have dead zones in your kitchen – areas that are non-functional, inaccessible, or not practical in any way – some minor reorganization will help.
Here are some ideas that can breathe new life into your kitchen's dead spots:
Rethink Those Fixed Shelves In Your Cabinets
How to do it: To maximize the space in between fixed shelving in your cabinets, add risers to create levels. This will help you see into the back of the cabinet and allow you to store more items. Pull-out units are also a great idea as they give you better access to what's inside.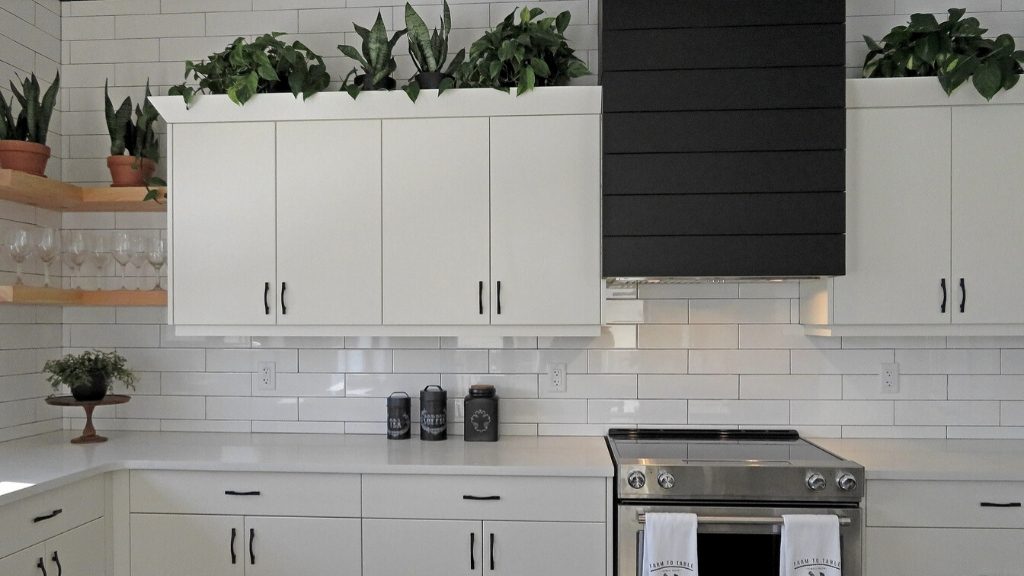 Use Dead Space Above Your Cabinets To Accent Your Décor
How to do it: Though it may not be practical to store items you use every day, you can use this space to display objects, plates, or serving pieces that you would typically keep hidden away. Alternately, it can also be a place to showcase photographs or other things you like.
Put The Space Below Your Cabinets To Work For You
How to do it: Adding spice racks, hanging stemware, kitchen tools, or mugs keeps everything you need for meal prep within easy reach. This also keeps these items off the counter, reducing clutter and cleaning up the sightlines.
Make The Most Of Unused Space In The Back Of Lower Cabinets
How to do it: Pull-out drawers can be installed in your cupboards that allow better access to items stored in the back. Place your most-used items in the front for easy retrieval.
Maximize The Space Inside Your Pantry Door
How to do it: The pantry door is a great place for things that you use daily. You can hang your calendar, your shopping list, or grocery bags. Install racks for spices, food wraps, or anything you may need to grab at a moment's notice.
Even if you have a small kitchen, these ideas make it possible for it to be less cluttered, better organized, and more functional. Use drawer organizers, roll-out trays, and lazy susans in corner cabinets to provide access to everything you need while freeing up the countertop.
Defining Your Kitchen Work Zones: Beyond The Kitchen Triangle
Your kitchen should allow traffic to flow, even when you are working in it. This is the basic premise of the kitchen triangle, which consists of the three primary work areas – the refrigerator, the stove, and the sink.
Keep The Traffic Flowing
When you are cooking, you will need to access these areas easily, so it makes sense that they are organized in a way that simplifies the process. Pathways between these elements should allow movement between them without interrupting the flow of traffic.
Additional Kitchen Work Zones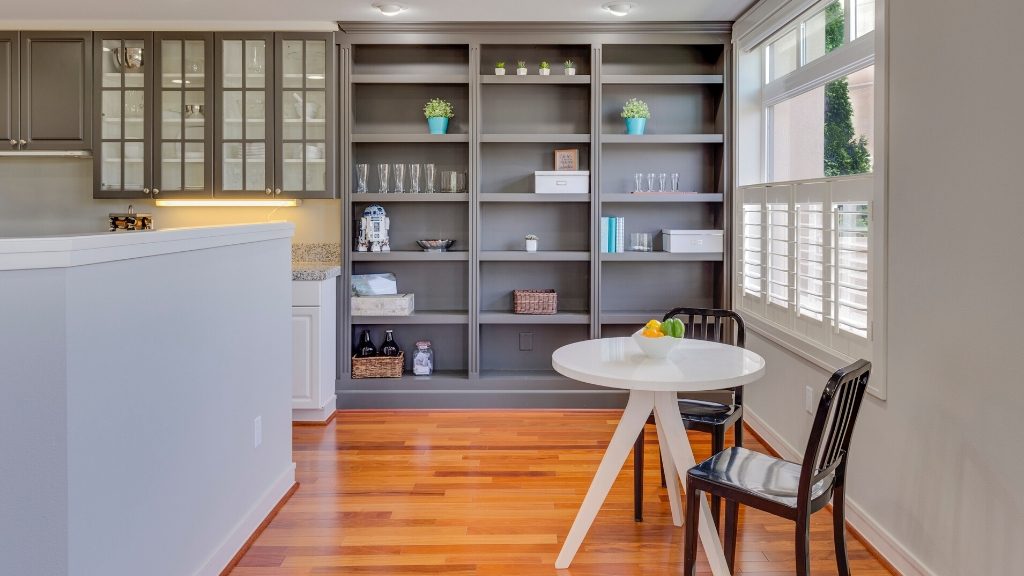 In today's kitchen design, we look beyond the kitchen triangle to include additional zones, such as a coffee station, a food prep area, and cleaning and waste zones. The ultimate goal in zone placement is to provide an ergonomic and practical layout that facilitates your workflow.
For instance, pots and pans should be stored next to the stove. The cleaning and waste zone should be adjacent to the sink, and a coffee station should have all relevant tools, appliances, and supplies focused in that one spot.
Prep Zone
Your food prep area should have a place for your small appliances, spices, utensils, and it should also be close to the sink, so you can wash your vegetables or your hands without having to cross the floor.
Baking Zone
If you do a lot of baking, you may also want to include a baking zone that gives you enough room to roll out dough on the countertop while allowing for storage of baking sheets in the lower cabinets beneath it.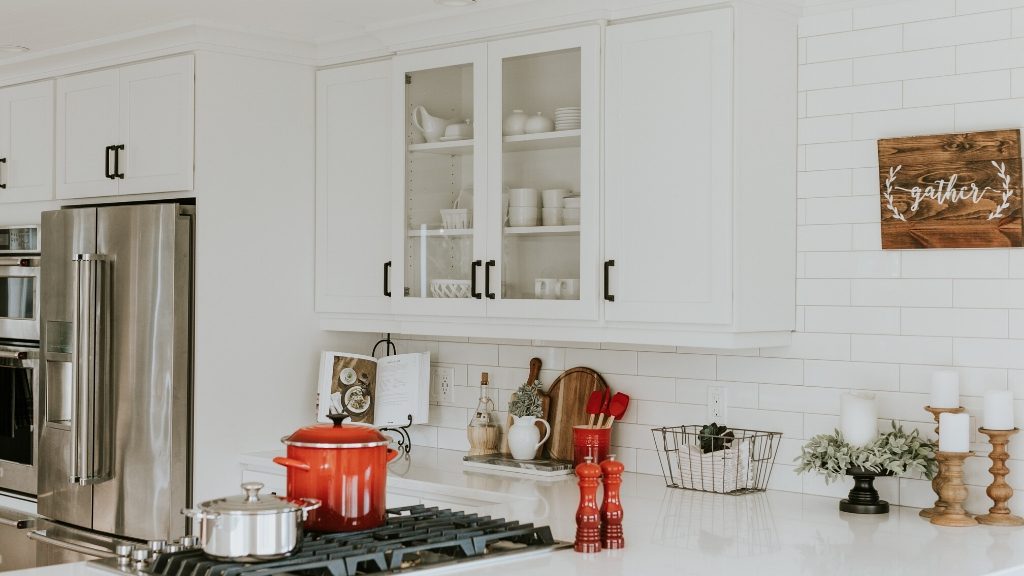 Dedicated Zone Storage
Each zone should include a dedicated storage area, either drawers, cabinets, or both, to keep the tools you need for that purpose close at hand.
Landing Zone
Include ample counter space beside your refrigerator as a "landing zone" for groceries.
Finally, if your kitchen pulls double-duty as a family workspace or gathering place, create a zone that gives them a dedicated area to do so. An extra-large island answers this need perfectly as it supports these activities while providing a barrier between the action and the crowd.
Make The Most Of Your Main Line Kitchen Design
Are you thinking about a redesign of your Main Line kitchen? We'd love to help. Reach out today, and let's start the conversation.