Maximizing a whole home is a big job. To determine your best renovation strategy, you need to consider how long you are planning to live there. Is it possible that you will sell next year? Or is this the home you will grow old in? The answers to these questions are some of the big determinants that will affect all factors of your renovations.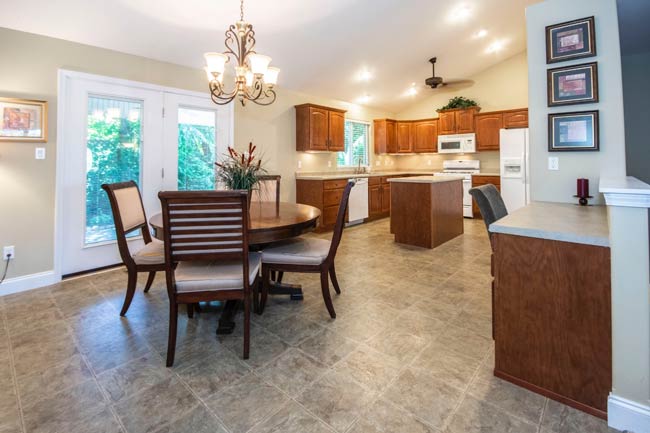 Looking to Renovate your Whole Home to Sell?
Keep in mind that rarely does a renovation return 100% of the money invested—unless the homeowners do the work themselves or higher a cheap contractor whose work will not last. Our advice is that if you want to re-sell, focus on cosmetics like carpet, paint, lawn, and cleanliness! If you want to include new kitchens and baths you may be throwing money down the drain. Don't limit your marketability by choosing new bold colors, personal tastes, and unique styling—keep it neutral.
Looking to Stay?
If your plan is to live in this home for many years, say five to ten, then a good investment is well worth it because you will be getting your investment's value back through use and enjoyment. Don't worry as much about over improving your neighborhood. Worry about renovating in a way that will be comfortable for you for the years to come. Perhaps your kids are growing up, your in-laws are moving in, or you or your spouse has medical issues. These are all things to take into consideration. If your plan is to stay, then here are some valuable tips.
Don't Forget the Exterior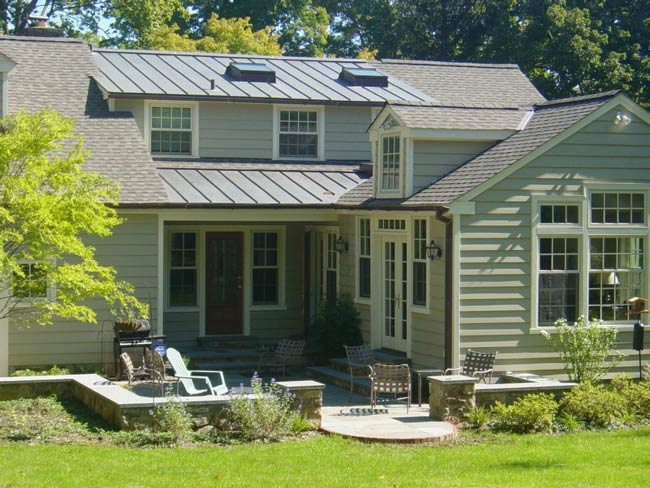 If you're making the inside beautiful, don't forget the outside! Many neglect to include exterior updates like roofing, siding, paint and windows. These make a huge difference in increasing the curb appeal of your home.
Planning Is Key
When construction will be taking over a major portion of your home, planning is an absolute must. It's important to plan all of the phases of the construction, including electrical, roofing, heating, scheduling, staging, and living arrangements. Once you've planned everything out—stick to it—changing your mind mid construction is costly and time consuming.
To Move Out or Stay and Bear It
This difficult decision hinges on a couple of factors; money vs. comfort. If all of the rooms in the house are being remodeled, moving out may be your best option. If moving out is not an option, then the construction team can possibly stage the project to make sure they stay out of your way as much as possible, though the construction process may take longer. Be prepared to be uncomfortable.
Choose Your Contractor Wisely
We can't emphasize enough how important it is to choose a contractor with experience in whole house remodeling. You don't want an inexperienced contractor that's going to learn on the job or one that does not know how to finish in a timely way. The contractor you choose will literally be living with you for quite some time, so be sure that they have a track record for cleanliness and respect for those living in the house. Details like dust protection, contractor porta-pots and drop cloths to protect areas are signs of professional care.
Work From a Schedule
Ensure that your contractor provides a schedule and looks at it weekly.  A little slip here and there can add up to weeks and months in a whole house remodel.
Aging In Place If you're planning for this to be your home for the rest of your lives, then plan for an aging in place whole house renovation. We work with designers that specialize in aging in place. Some of the main alterations focus on cabinet and light switch heights, curbless shower stalls or walk-in tubs, ramps, elevators, and crafting layouts where wheelchairs can turn around. For those who may require more close care, building a suite for a health aid may be a good idea.
A comfortable whole house renovation is possible when you plan accordingly and hire the right professionals to design and build. Interested in learning more? Contact us!