Villanova, Pennsylvania
City Facts For Villanova, PA
Villanova is a beautiful Main Line college town located at the southwestern corner of Lower Merion Township. Along with its grand estates and excellent educational facilities, Villanova hosts a wonderful blend of people, businesses, government agencies, and health care facilities. It also offers a wide variety of dining, entertainment, cultural and shopping experiences.
Choosing Cottage Industries to design and remodel the kitchen, bath or any other area in your Villanova home, means you can rest assured it will be an experience that is uniquely personal to you. We work hand-in-hand with you to make decisions tailored to your specific lifestyle and our goal is to not only enhance the beauty of your home but add significant value to it.
Bathroom Design & Remodeling in Villanova, PA
Whether you're looking to add a master suite or update your existing bath, we work with you at every stage of the process, including design elements and materials choices that fit your specific lifestyle. Through it all, we offer unparalleled, meticulous attention to detail and quality.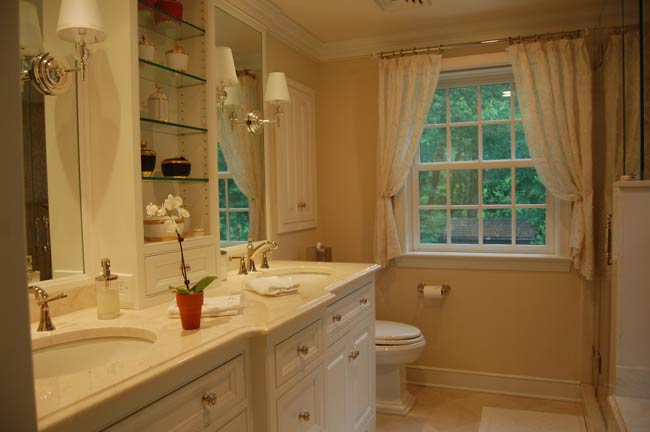 Kitchen Design & Remodeling in Villanova, PA
There's no denying that an up-to-date custom kitchen can increase a home's value, but it's equally important to create a space that enriches your family's lives. For many, the kitchen is the heart of the home, fueling the bodies, minds and souls of all who visit there. Our extensive experience in the industry helps you bring your personal touch to every facet of the remodel, from appliances to cabinetry, and countertops to flooring.
With our many years of design and build experience in Villanova, we help you accomplish your home remodeling goals and make it an enjoyable experience, and we collaborate with you in realizing your vision of a home that encompasses elegance and function while delivering a living space you will be proud to call home.
Project on Camp Woods Road, Villanova, PA
Complete conversion of a small ranch house in Villanova to a "Frank Lloyd Wright" prairie style home. Construction included a total transformation and rearrangement of the existing spaces with two substantial additions that doubled the size of the house, creating among others a media room, billiard room and the installation of ninety new windows.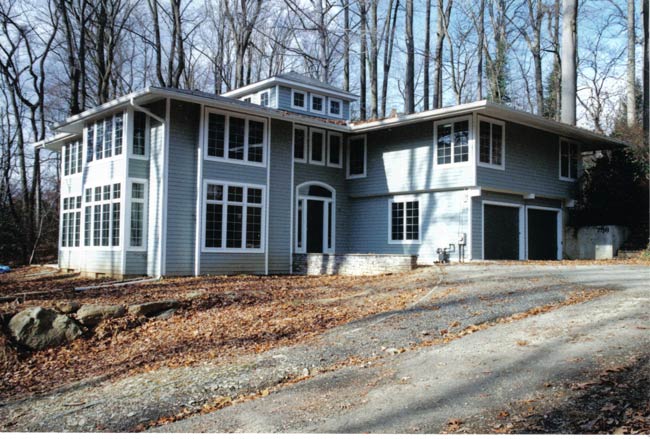 Project on Woodstock Road, Villanova, PA
With a growing family, John and Carol needed a larger, updated kitchen but an addition was not in the budget. We redesigned the first floor, removing walls to incorporate existing closet and hallway spaces into the new kitchen plan. The result is a beautiful and spacious new kitchen with soapstone countertops and new windows for natural light and expanded views of the backyard. We recently were asked back to add a screened porch off the back of the home that allowed them to bring meals cooked in their new kitchen right outdoors for some summer entertaining.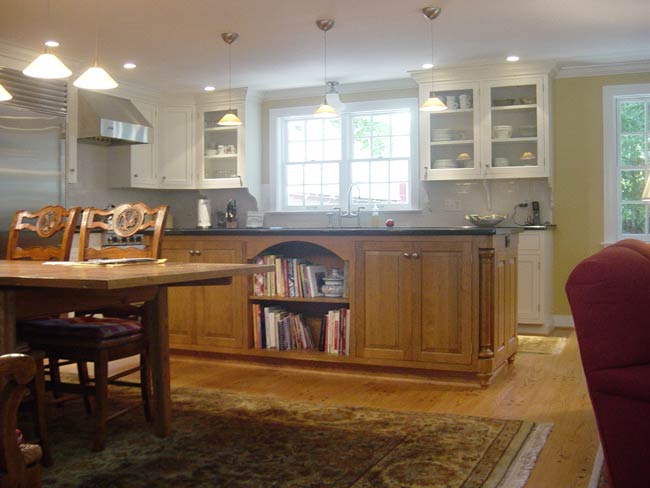 Project on Mill Road, Villanova, PA
Two very high-end bathrooms created by re-arranging 2 existing bathrooms and a closet into a new configuration that maximized use of the space.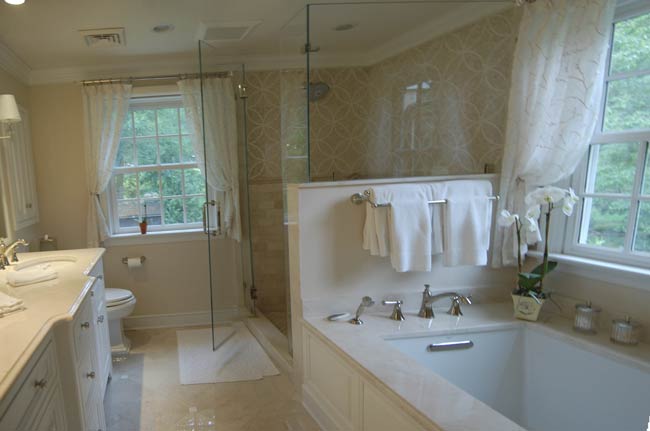 Areas We Serve
Philadelphia • Bala Cynwyd • Wynnewood • Ardmore • Narberth • Bryn Mawr •
Gladwyne • Haverford • Villanova • Wayne • Berwyn • Devon • Newtown Square •