Devon, Pennsylvania
City Facts For Devon, PA
Devon is an area that is a part of Philadelphia's Main Line. Here you will find a popular botanical garden called Jenkin's Arboretum that supports many varieties of wildlife from foxes and turtles to hawks and other small mammals. Another area that is widely enjoyed is the Devon Horse Show, which is held annually from late May through early June. It is the oldest and largest outdoor multi-breed horse show in the U.S.
Cottage Industries, Inc. is committed to customer care and satisfaction through our design-build process, which facilitates good communication, concise documentation, and transparent accounting, providing you with a top level view of the entire work and payment flow for full accountability.
Kitchen & Bathroom Remodeling in Devon, PA
Your kitchen is the heart of your home. It is where you will cook meals, host parties; even watch your children do their homework. Make sure the kitchen remodeling project reflects how you will live and love your family in this home. Make it a space that you can connect with each other in comfort and without clutter. It is the heart of your home so renovate it with love!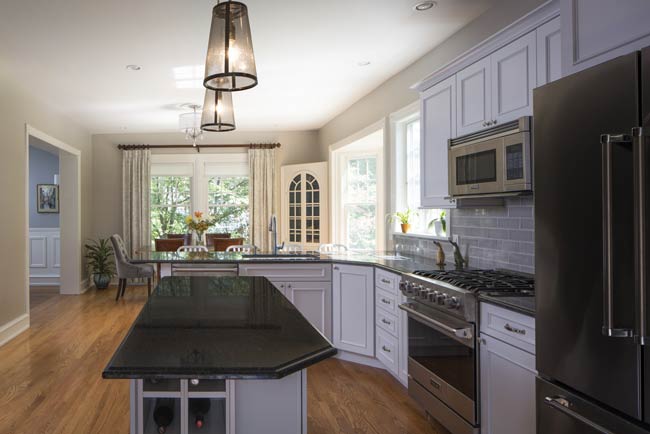 If you're considering a kitchen renovation, one thing you may want to consider is whether or not a temporary kitchen is worth the modest expense. Everything from a microwave, a sink, a fridge, and even a dishwasher could help ease the discomfort during the transition from old to new.
We love designing and remodeling baths as well, for our clients. We can simply replace the finishes with new all the way to moving walls and expanding or reconfiguring the spaces. Moving will drive up costs, but sometimes a revised or expanded layout is exactly what you need. Schedule a conversation with us if you would like us to guide you towards the particular design and space you have in mind.
Project on South Fairfield Road, Devon, PA
(photos: coming soon)
We created a 2nd story addition above an enclosed porch on this classic stone colonial. The new addition contains a beautiful master bath and reading room with large custom built-in cabinetry. New cherry flooring throughout the master suite helped complete the renovation. The first floor was also renovated and updated with new heat, cherry floors, and an entertainment center.
Project #2 on South Fairfield Road, Devon, PA
(photos: coming soon)
Purchased in April, we had 3½ months to completely renovate and expand this fieldstone colonial in Devon before the owners needed to move in. Renovations included a new kitchen, powder room, mudroom, laundry room, basement playroom with bathroom and exterior exit, a second floor addition, master bathroom, master closets, and third floor bathroom renovation. Thankfully, the homeowners were able to move-in on time!
Who We Are
For over 25 years, we have been Philadelphia's premiere design build residential remodeling company, providing sophisticated yet intimate kitchen, bath and whole house remodel services. We are a small design build firm by choice, as we believe the best way to ensure a successful remodel for you is for the company's owners to be personally and intimately involved in every aspect of your project. Philadelphia is home to a wide range of architectural styles, including Georgian, Colonial, Victorian, Tudor, Cottage, Farmhouse, and Splits.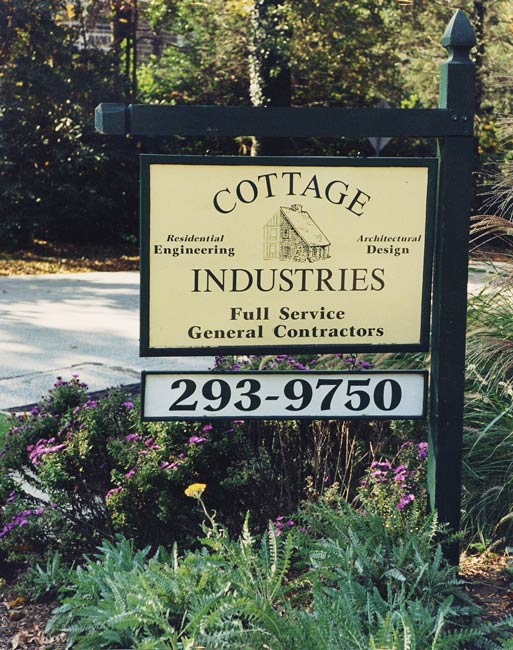 Our team is dedicated to maintaining your home's character while giving you a modern day update that is harmonious with its overall design. Cottage Industries serves the entire Philadelphia and Main Line areas, including Philadelphia, Bala Cynwyd, Wynnewood, Ardmore, Narberth, Bryn Mawr, Gladwyne, Haverford, Villanova, Wayne, Berwyn, Devon, Newtown Square, and Malvern.
Our Remodeling Approach
At Cottage Industries, we will transform your kitchen from merely workable to a true work of art! A kitchen remodel will add exceptional value to your home, and our design build team is your perfect partner to create a beautiful and special cooking, dining and entertaining space that your family will love spending time in. When you work with us, you can be sure that your re-designed kitchen will be all you dreamed it could be.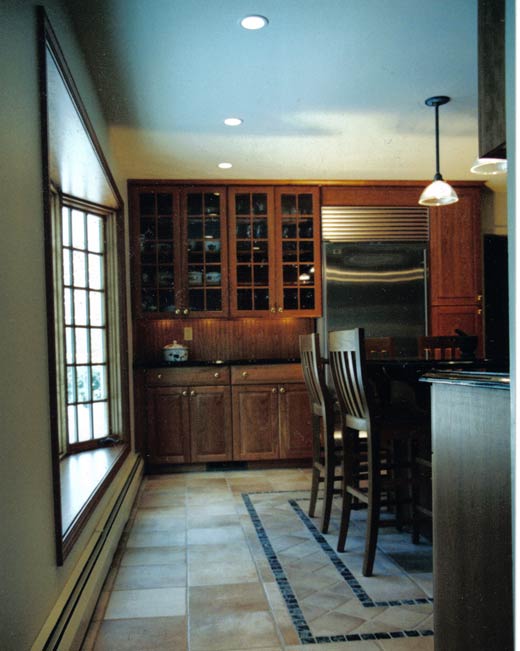 We maintain a strong on-site presence throughout the remodeling process and believe that open and consistent communication between the entire design build team and the homeowner is the best way to guarantee a positive experience for all involved. Take a look at some our impressive kitchen remodels by clicking on the photos below and then contact us to schedule a conversation about your particular kitchen remodel ideas and needs. We look forward to meeting you!
Areas We Serve
Philadelphia • Bala Cynwyd • Wynnewood • Ardmore • Narberth • Bryn Mawr •
Gladwyne • Haverford • Villanova • Wayne • Berwyn • Devon • Newtown Square •