Haverford, Pennsylvania
City Facts For Haverford, PA
Primarily an agriculture township, Haverford was officially established by Welch Quaker families in 1682, by deed of William Penn. The landscape was consistently dotted by mills of every sort; grist, saw and powder mills were Haverford's economical mainstay for well over 120 years.
One of the original historical structures of the township is Haverford College, still a Quaker Friends educational community sitting on 225 acres of pristine land. The area contains five elementary schools, one of which is the educationally acclaimed Chatham Park Elementary, the Haverford Middle School and the town's separate Haverford High School.
The 20th Century brought with it several well-to-do families interested in the purchase of large acreages of farmland to realize their dreams of immense, uniquely-styled estate homes and property. From this period on, Haverford, PA has continued to define itself as a residential township. Even the 1710 cabin of one of the original Old Haverford Township settler families is still standing and open for tours, protected by this unique community's very own Historic Society.
Kitchen & Bathroom Remodeling in Haverford, PA
Your home remodeling project will start with an in-home consultation with our company, followed by a design and build process that incorporates expertise from many fields. You can read more about our process here.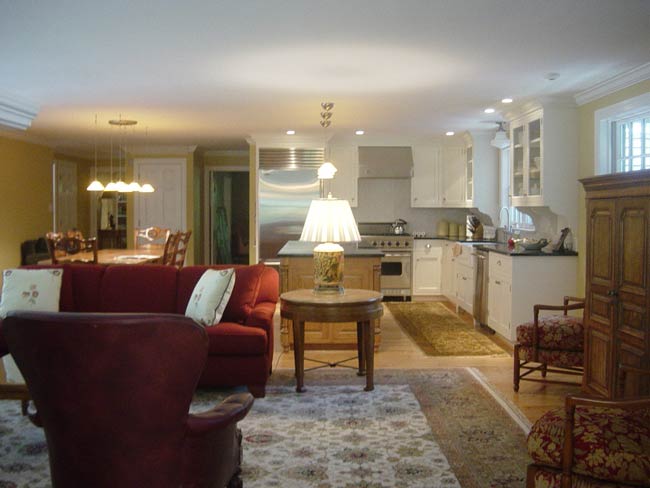 Many home owners appreciate the challenge of kitchen remodeling or bathroom design. A kitchen addition or bathroom addition can make all the difference if you need more space..
The talented design and build contractors at Cottage Industries Inc. have been serving the Haverford and surrounding regions since its establishment in 1989, and are still the go-to professionals for any home remodeling project, including kitchen and bathroom remodeling into the beautiful design of your dreams! Contact Cottage Industries Inc. right now to schedule your consultation.
Project on Buck Lane, Haverford, PA
A kitchen renovation on Buck Lane in Haverford, PA that the family had been planning for years was completed on time and on budget. It has beautiful granite counters, an open floor plan, and expanded window openings with deep sills and custom site-built niche cabinetry.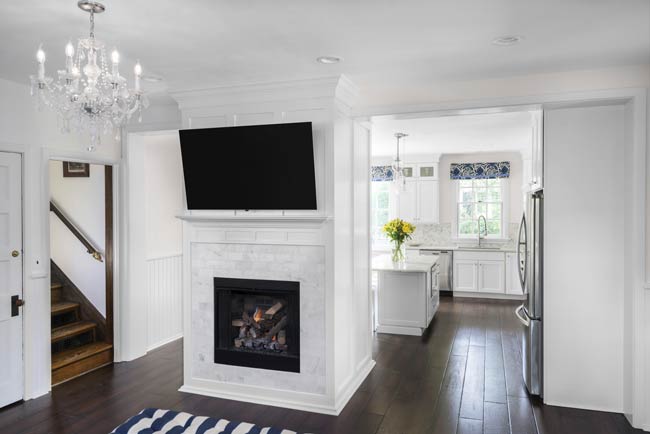 Project #2 on Buck Lane, Haverford, PA
In what was originally the maids sleeping quarters accessed by the classic Main Line "back stairs" in an exceptional turn of the century stone Victorian on Buck Lane in Haverford, PA, we carefully reworked the interior spaces. We created a large master suite with all custom oak moldings. The master bath received beautiful tile work and a custom wrought iron bathroom sink base. The bedroom got ten foot raised ceilings with beautiful views of Preston Park.
Project on Cheswold Hill Rd., Haverford, PA
This stunning Walter Durham estate on Cheswold Hill Rd. in Northside Haverford had a deteriorating second floor exterior porch. The entire structure was renovated complete with gorgeous new custom ironwork and masonry.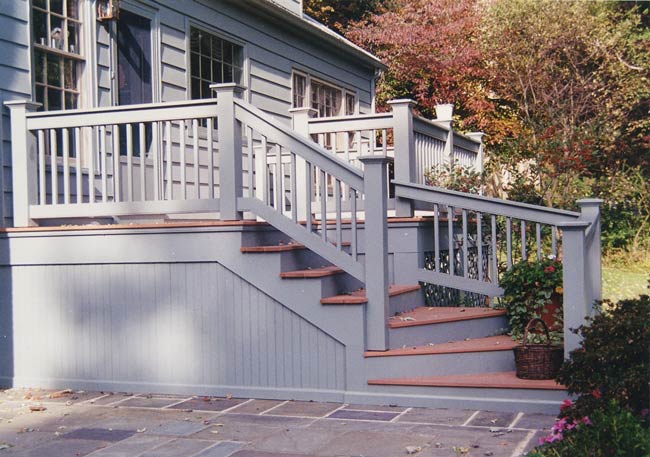 Project on Barrett Ave., Haverford, PA
This circa 1896 brick four square was a diamond in the rough, having suffered decades of delayed maintenance. The whole house renovation included a new gourmet kitchen. a third floor master suite with fireplace, 3 new bathrooms, stripping and restoration of the original quarter sawn oak molding throughout the house and a full restoration of the slate roof and brick exterior.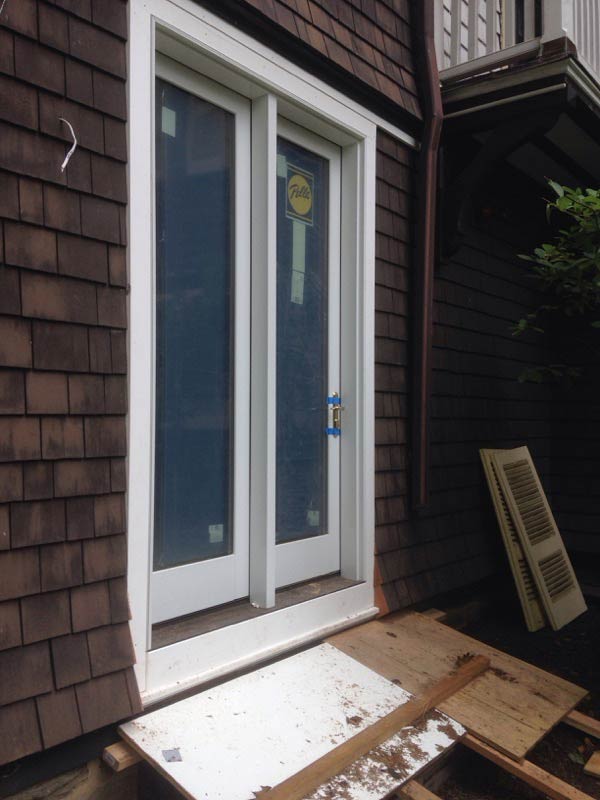 Areas We Serve
Philadelphia • Bala Cynwyd • Wynnewood • Ardmore • Narberth • Bryn Mawr •
Gladwyne • Haverford • Villanova • Wayne • Berwyn • Devon • Newtown Square •