Gladwyne, Pennsylvania
City Facts For Gladwyne, PA
Gladwyne was originally settled in 1682 and was known as "Merion Square" until 1891. The village is home to Gladwyne Montessori School, a nationally renowned private school. Among the historical sites are the 1690 House, the oldest standing structure in Lower Merion Township and the historic Guard House Inn with great dining and a quaint bar. Gladwyne residents can join the Gladwyne Civic Association or participate in many community events like the memorial day parade.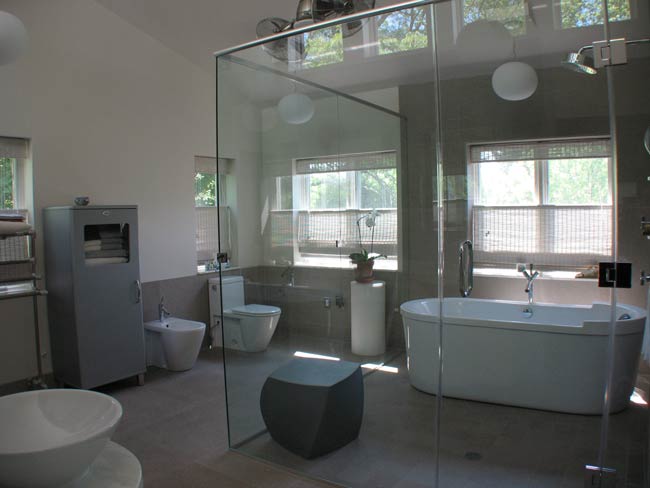 The owners of Cottage Industries have a personal history in Gladwyne. Adam once owned one of the historical homes from the Soap Stone Farm on Abby Lane and lived in Gladwyne for 10 years. Nick attended Boy Scouts in the Merion Square House and was a student at Gladwyne Elementary School in the '60s.
Bathroom & Kitchen Remodeling in Gladwyne, PA
Cottage Industries is a full-service design-build firm specializing in remodeling older homes on the Main Line and in Philadelphia. We take pride in enriching the lives of our clients through a holistic design and construction process. Our team can help you create a cohesive look that is representative of your style. Whether you need help distilling your tastes and ideas into a kitchen design, bathroom design, or a larger remodeling project, we are here to navigate you through the journey of turning your vision to reality.
If you have decided to build a kitchen, a bedroom or family room addition, you need a team to work closely with you to design the space and enhance your home's contour, beauty, and final form. Cottage Industries has been renovating and transforming homes in Gladwyne and the surrounding areas since 1989. We look forward to sharing the vision you have for your needs and desires.
Project on Huntsman Lane, Gladwyne, PA
The homeowner lives in a converted barn style home on Huntsman Lane and had an old dilapidated greenhouse attached to her living room. What she wanted was a new room for her grandkids to enjoy & spread out the toys and still be right next to where the adults hang out so that everyone could be together. What we created was exactly what she wanted; a barn style addition with a soaring 20' ceiling, exposed timbers, random width oak floors with radiant heat, and huge windows all around to let in the natural light. To keep the character, we kept the beautiful old stone half-walls and built on top of them and added a new copper roof. Hanging from a central beam in the new playroom is a large tire swing that she asked us to install. Even grandma can't resist taking it for a ride.
Project on Youngsford Rd. Gladwyne, PA
This family purchased the house the husband grew up in from the family his parents had sold it to. A beautiful example of a Williamsburg Colonial, we converted the old bedroom into his and hers adjoining master baths, large closets, and updated the rest of the home with new custom millwork, HVAC systems, home entertainment system, and other improvements. We returned later to renovate a second floor bath and remodel the kitchen.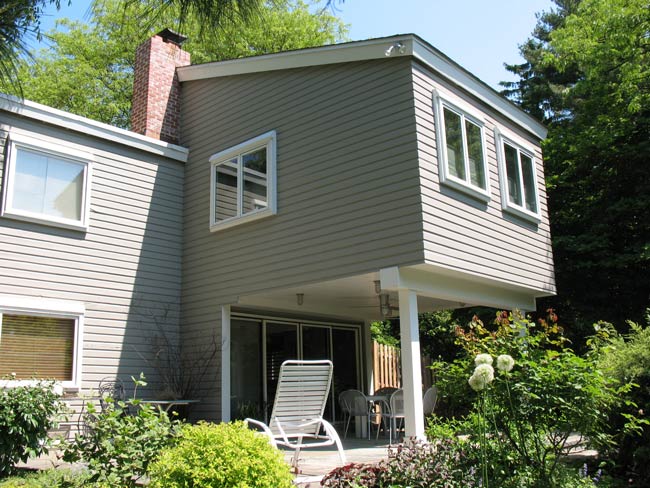 Project on Conshohocken State Rd. Gladwyne, PA
We converted this Ranch style home in the center of Gladwyne to a unique contemporary home by adding bookend additions to both ends of the house. On one side we designed and built a second floor master bathroom addition with open patio underneath. The effect is a "floating" wing of the house with a half gabled roof and clerestory windows. On the other end, we created a two-story addition with a garage and bedroom. The roofline and window arrangement helped convert this once simple rectangular home to a contemporary architectural statement. The interior of the new master bathroom is finished in dramatic European styling with a freestanding bathtub inside the large shower surround.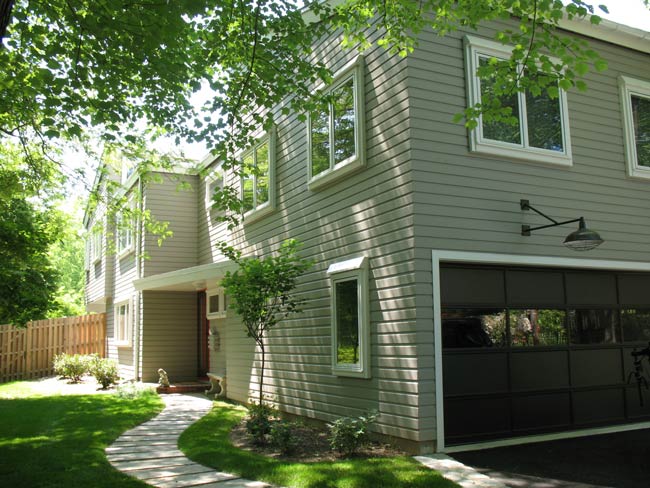 Areas We Serve
Philadelphia • Bala Cynwyd • Wynnewood • Ardmore • Narberth • Bryn Mawr •
Gladwyne • Haverford • Villanova • Wayne • Berwyn • Devon • Newtown Square •