Working on home remodeling and improvement projects is more than just replacing your windows and choosing the right materials. Homeowners are also urged to consider the impact that renovations will have on their insurance. Depending on the work you're planning to do, you may need additional coverage.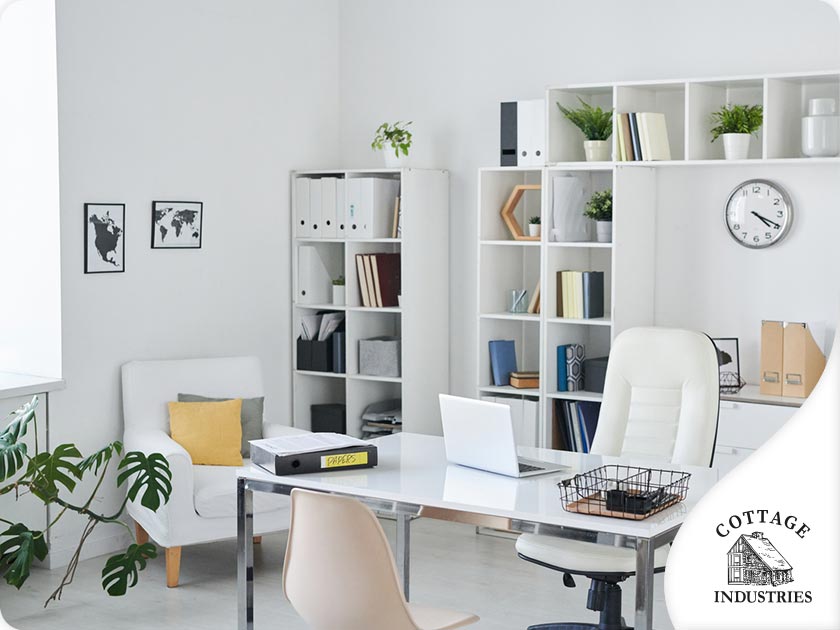 So, whether you're planning for an upgrade or you recently finished a project, immediately inform your insurance company to ensure you have the right amount of coverage.
Understanding Home Upgrades and Coverages
It is certain that any kind of remodeling project will likely increase the value of your home. However, depending on the type of work done, a home upgrade can raise or lower the cost of coverage for your property. This makes it a good idea to contact your insurance agent and ask questions before the actual construction commences. The last thing you want is to be underinsured for a worst-case scenario like a house fire.
According to remodeling and historic renovations experts, features that strengthen your house can lower the likelihood of damage and get you a discount on your insurance. On the other hand, improvements that enhance your property value may require a higher dwelling coverage limit, resulting in higher rates.
Is your property covered during renovations? There are multiple scenarios where your remodel may or may not be covered by your insurance policy. Keep in mind that adjusting your coverage limits isn't the only reason to inform your insurance company of renovations prior to the start of your building activity. This is because you have to ensure that the remodeling process itself is covered.
On the other hand, your insurer must offer coverage enhancements to add to your policy. An extended replacement cost, for instance, provides an automatic increase of at least 25% of your dwelling coverage limit in the event of property damage. This can be beneficial if you aren't sure of the accuracy of the suggested coverage limit adjustment.
What You Can Do
Home additions pros say to ensure a smooth home remodeling process, ask your prospective contractors for a copy of their insurance policy. They should have commercial liability and workers' compensation insurance to cover potential property damage and worker injuries. By taking these measures, you can rest easy knowing all of your bases are covered.
Home Upgrades That Increase Your Property Value
Generally speaking, you can expect the following home renovations to increase the value of your home as well as the cost of your insurance:
Building a pool: If you're planning to build a pool, there are two things you must keep in mind. This project can easily increase the rebuild value of your property and can also be a liability hazard. If someone is injured in a pool-related accident and decides to press charges, you'll likely be responsible to pay out the damages. An insurer may however recommend that a pool owner opts for higher liability coverage than what is standard. Homeowners can consider purchasing an umbrella insurance policy, which provides additional liability coverage.
Deck installation: A new deck is another improvement that can add value, but also risk, especially if the deck is attached to a second story or higher. Although extending your living space outside can be a great idea, you should never forget to let your agents know that you've added a deck so they can adjust your policy as necessary.
Finishing the basement: For this one, yet again, you may need more homeowners coverage. Flooding can be a concern, especially for the lowest floor in your house. It is important to note that most homeowners' insurance policies do not cover damage caused by floods. Do not hesitate in asking your agent to review your coverage, and look to see if there are steps you can take to help prevent future damage.
Home additions: Adding extra square footage to a home is a great way to accommodate a growing family. Whether you're building a whole new addition or simply adding a deck, your insurance will need to be altered to account for the value of the new space.
Home office: While working remotely has become more common, this project is a great addition for most families. The same requirement for updating your insurance policy or purchasing extra coverage also applies when adding an office to your home. No matter what type of business you're in, you need to let your insurer know of any business risks to ensure proper coverage.
Kitchen or bathroom upgrade: While these tend to have a big positive impact on home value, it's a good bet that they will come with a corresponding increase in insurance costs. The good news is, if your bathroom or kitchen remodeler makes safety upgrades, such as updating your electrical or plumbing system, this may help you qualify for an insurance discount.
Roof replacement: A new roof adds value to your home, so your coverage limits will likely be recalculated, but you also may qualify for a discount. Many insurance companies offer discounted rates if your roof is under a certain number of years old. You may qualify for further discounts if your roof is made with stronger material to withstand windstorms, hail and leaks.
The Bottom Line
Most renovation projects that are worth doing increase how much insurance you'll be paying. People are urged to understand that the added cost is still worth it because you're also gaining property value, not to mention improving your quality of life and your enjoyment of your home. Hence, there's really nothing to worry about as long as you're with the right insurance company and contractor.
Looking to transform your space? Cottage Industries is a full-service residential design and construction company offering home remodeling and historic restorations in Philadelphia and the Main Line. Our services include creative architectural design, sound structural engineering, efficient and supportive project management, and fine craftsmanship in all the trades. Call us today at (610) 590-9474, or fill out our form here. We look forward to working with you on your next project!