The Main Line district is a beautiful and historic region of suburban Philadelphia, named for its location along Pennsylvania Railroad's route. Some of Philadelphia's most prestigious communities and properties are here, many of which were developed in the 19th century as "country homes" for families who resided in the city during the week.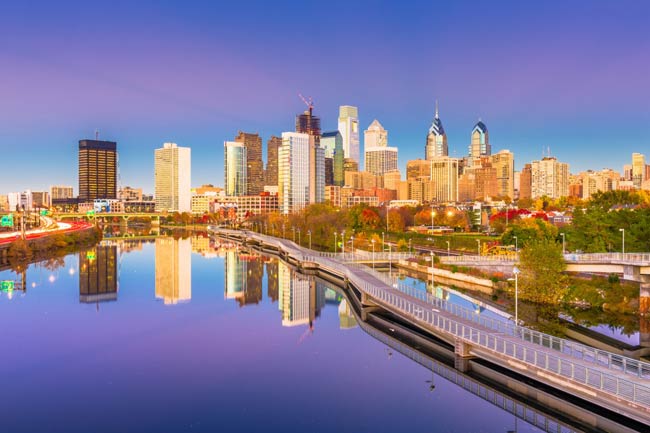 Main Line's Rich History
From stately Victorians to Colonial Revival and Scottish medieval-style mansions, architecture on the Main Line is a feast for the eyes. Here is where many of Philly's most affluent families chose to settle down and most of these original homes are reflective of that wealth and status.
You'll also find lots of mill homes and residences that date back to the 1600s as well as postcard-worthy farmhouses and barns, structures that maintain their centuries-old charm while delivering on more practical needs for the equestrian set.
Something For Everybody On The Main Line
The range of neighborhoods on the Main Line is quite diverse. There are walkable neighborhoods that are quite affordable and multimillion-dollar homes in gated communities that are miles apart.
Other neighborhoods that are "technically" off the Main Line proper are still considered the Main Line. In these areas, the houses are a little more affordable, though they all have access to upscale shopping areas and some of the state's best schools.
If you are thinking about moving to the Main Line, it's nice to know what the cultural pockets are as some are definitely more urban than others and each has its own distinct character and charm.
Here are some of the more popular Main Line neighborhoods: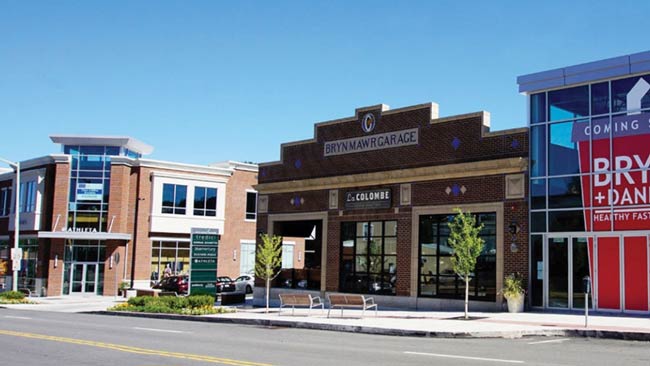 Bryn Mawr
Known for its prestigious educational institutions and historical architecture, Bryn Mawr is a quiet, old neighborhood with an affluent population. Young professionals and families live here, the school district is one of the best and the community is very tight-knit and involved. Shopping and university districts offer plenty of walkable destinations, shops, and lots of green space.
Narberth
Close to the western edge of Philadelphia, Narberth is like a small town unto itself. Here, you'll find a contained pocket of quaint homes that are quite different from Bryn Mawr. With big-city life just a short train ride away, it supports a lifestyle that is attractive to its younger demographic.
Gladwyne
According to Bloomberg Business Week, Gladwyne is the sixth richest ZIP code in the United States. The average price of a home in this area hovers just under a million, though the range can be anywhere between $500 thousand and $20 million. Located about 20 minutes from downtown Philadelphia, it is characterized by its rolling hills, forested areas , equestrian trails , private clubs, and lush, tree-lined streets.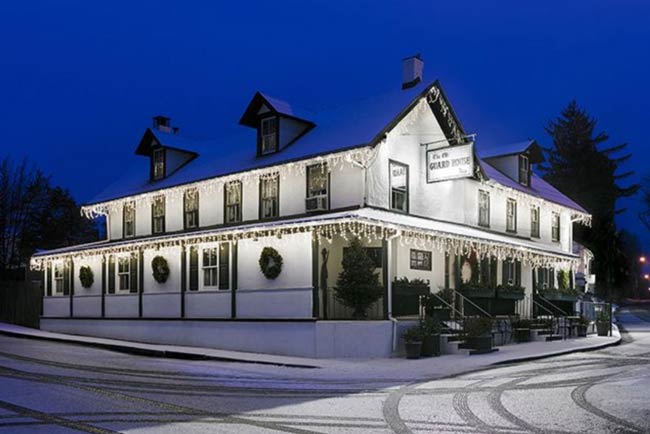 Wayne
Wayne is the largest of all the communities on the Main Line. With a population of around 30,000 people, it is a city unto itself, complete with a beautiful, walkable shopping district, great schools, and easy access to transportation. About 30 minutes from Philadelphia by train, Wayne is a popular address for many reasons. The architectural style is primarily Victorian and its many 19th century buildings include a fully restored vintage movie theater and the historic Wayne Hotel.
Haverford
Haverford is a friendly, walkable, and friendly town that is home to generations of families who grew up and continue to live here. It's known for its small-town feel and a range of architecture, from stunning Victorians to stone colonials and colonial revival.
Lifestyle Goal Differences On The Main Line
With such a wide range of neighborhoods to choose from on the Main Line, the areas you are most interested in will largely depend on your lifestyle goals.
Do you prefer a more walkable and lively community with plenty of things to do and explore? If so, Ardmore, Narberth, or parts of Bryn Mawr and Wayne may be your best choice.
Do you gravitate to old neighborhoods with tree-lined streets? Many parts of Wayne,  Bryn Mawr, or Haverford fit that bill nicely.
If you are looking for the ultimate in privacy with a self-contained estate or gated community? Parts of Gladwyne ticks all those boxes, and more.
Whether you like wide open spaces and bucolic landscapes, row homes or that quaint, small-town feel, there is a place on the Main Line for you. Of course, there are dozens of other neighborhoods to explore besides the ones we have listed: Chesterbrook,, Berwyn, and Paoli among them. If you have never explored the area, there is definitely a lot more going on here than meets the eye.
If you are planning a remodel or renovation to your Main Line home, we would love to help. Schedule a conversation today.