There are many reasons you might be thinking about putting an addition onto your Main Line home. Adding an office or more leisure space, expanding the kitchen, and accommodating a growing family are among them. However, when you are creating space to accommodate elderly parents there are very specific considerations.
Generally speaking, if you are building an addition that is meant for the elderly, it will usually be on the first floor. This means you will be building out rather than up; unless, of course, you want to take on the extra expense of adding an elevator or the clumsiness of a stair inclinator.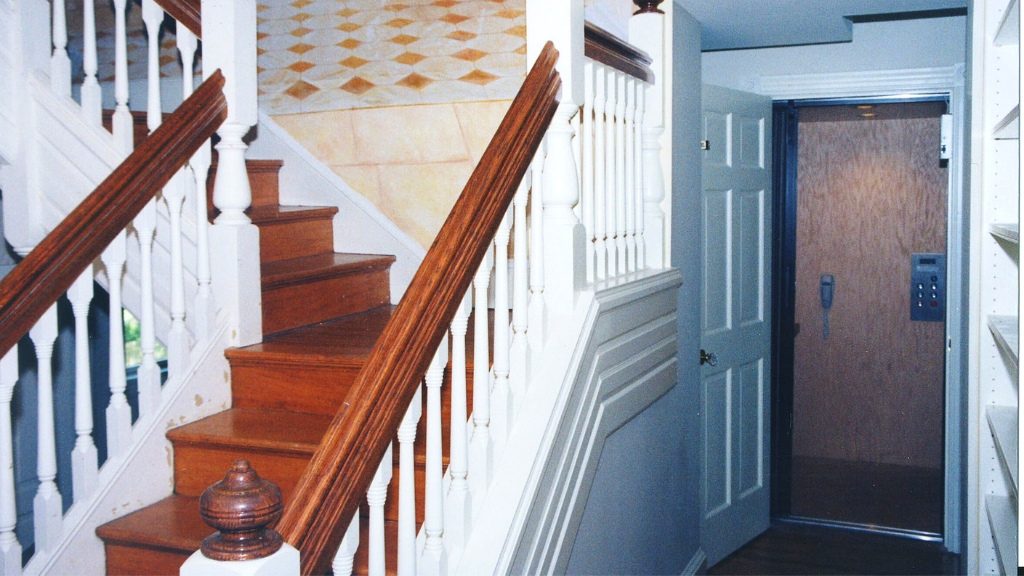 Cottage industries built an addition onto this Victorian Main Line home, placing the elderly mother on the third floor with elevator access. Upon completion, we were recognized with a historic preservation award for our work.
Features you will want in an addition for parents: Privacy, Autonomy, and Accessibility
There is a difference between aging in place considerations for you versus aging in place considerations for your parents. Your parents will likely want and need their own facilities, a space away from everyone else that gives them some privacy and allows them to maintain their independence as much as possible. This requires some careful decisions on your part.
You want the unit to be stand-alone, with all the features they will need to live in comfort, but you will also want it to be easily accessible to the rest of the home. As they will be sharing your home with you, you also need to think about making the rest of your home more accessible for them outside of their own living spaces.
You could think of it as creating a space for someone who you only need to be around you part of the time. If your parents are still active and mobile, an in-law apartment may be the ideal solution as they can maintain their independence without losing the convenience of having help close at hand. Whether you decide to simply add a new bedroom and bathroom or create a complete in-law suite, be sure you are thinking long-term so you won't need to revisit your decisions at a later date.
Mobility and Accessibility Considerations
The layout will generally depend on mobility needs and accommodation should be given for live-in help. Even if you don't need it now, you may in the future, so it's a good idea to plan for it.
Wheelchair accessibility is something you can build into the design. Accessibility considerations for the bathroom include:
A curbless shower

Grab bars

Full wheelchair accessibility
You also might want to think about adding a second bathroom (in addition to your parents' bathroom) if you have live-in help of any description.
Other accessibility considerations you might want include are installing handles as opposed to knobs on doors, drawers, and cupboards. If wheelchair access is needed, hallways and doorways may need to be widened to allow free movement.
Separate Entrance
Establishing a separate, accessible entrance that is as close to the driveway as possible will make getting in and out of the house easier for everyone. Position the accessible entrance on as level a surface as possible to accommodate ramps, if needed now or in the future.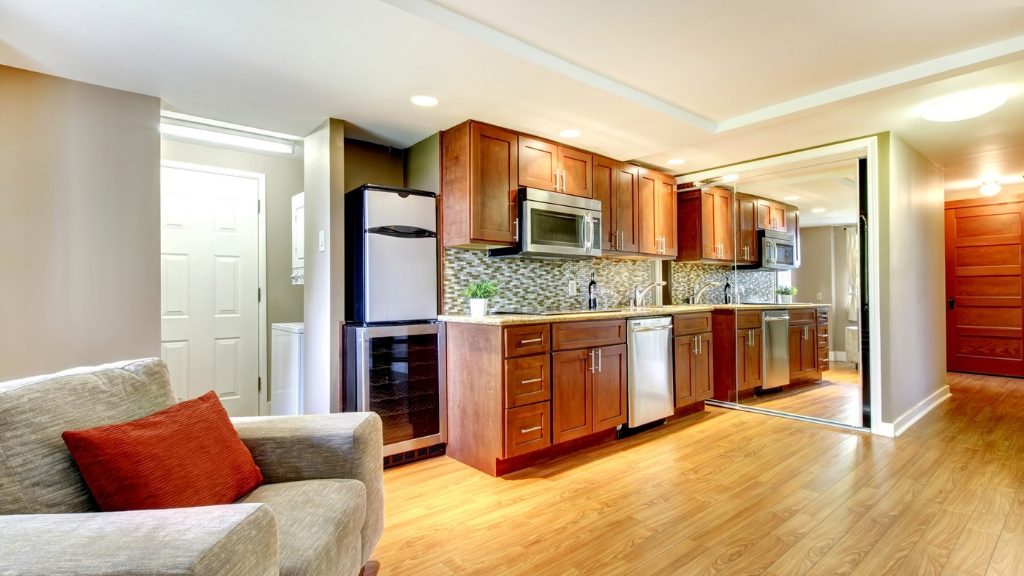 Second Kitchen/Kitchenette
A new kitchen or kitchenette with an eat-in sitting area is a good idea. However, zoning may be an issue, so you will need to check with your local planning department to find out what is possible. Some municipalities do not allow second kitchens, which will dictate how you move forward with your plans.
Lifts and Stairways
If stairs are an issue – such as if you are building the suite onto an upper level in your Victorian home – you may want to consider a stair lift or elevator. These items will require changes to other parts of the home, such as widening a staircase or allocating space to an elevator shaft.
If you decide to add an elevator to a heritage home, custom elevator designs can be matched to your décor so that it fits with the rest of your home's design.
In conclusion, planning an addition for your aging parents involves some thought to future needs as well as the present. If possible, allow your parents to be involved in the process so they can have some input as to what would make them most comfortable.
Thinking about building an addition for your aging parents? We would love to show you how we can help. Schedule a conversation today.