If you are getting ready to put an addition on your Main Line Philadelphia home, there are plenty of things to consider before diving in. You know you need more space, but do you build up, vertically, or build out, horizontally?
A horizontal addition changes the footprint of the foundation of your home while building up does not. If you are simply looking for an extra room or two, you might decide to go the route of a dormer extension, refinishing your attic or adding a floor to your home, either over an existing garage or by adding an entirely new floor.
Building up in this manner is often the least inexpensive and faster way to go, as building out carries its own set of variables and complexities.
Building Out: Pros And Cons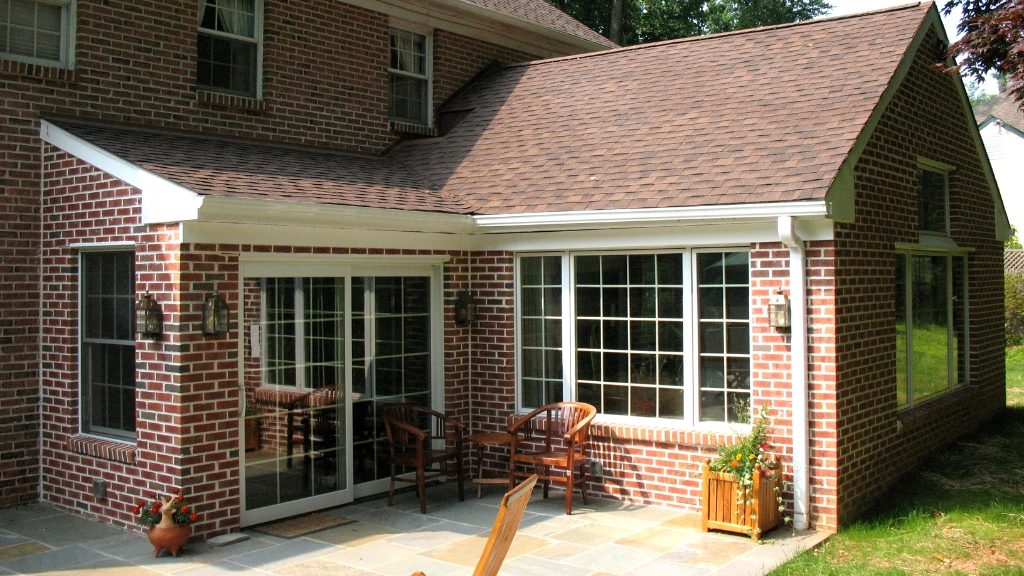 Since building out involves changing the footprint of your home, there are more permits and inspections to manage. It will also take a great deal more time to complete, meaning you will be living in a construction zone much longer than you might want to.
Depending on the purpose of your addition, however, you may not have too much of a choice in the matter. Some of the other reasons you may want or need to change the footprint of your home include:
Extending

your kitchen

Adding a family room

You live in a single-story home and want to maintain that style
Once the design has been finalized, laying the new foundation is the first step. After the foundation is in and the slab is poured, new walls and roof are next. When the shell is weathertight, we will open up your walls to connect the new space to the old.
When extending the home's footprint, additional permits may be needed. These will address issues like impervious coverage, yards setbacks, and grading issues, or even tree protection. Depending on how your property is zoned, these issues may need to be addressed before the work can proceed.
If you are in a historical district, you will be subject to even more reviews and restrictions. Depending on the complexity of the job, it will require some careful thought and planning as to the best way to proceed.
Stormwater management is another issue that we may have to deal with before the work begins. You may be required to install expensive water management systems that need additional engineering and permitting.
As your design/build professionals, we will be there with you every step of the way, advising you on issues you should be aware of and managing all the required design, permits, and inspections. No matter what you decide to do, we will always support you with the most practical and honest advice we can offer. Ultimately, we want to make sure you are 100 percent thrilled with the result.
Building Up Considerations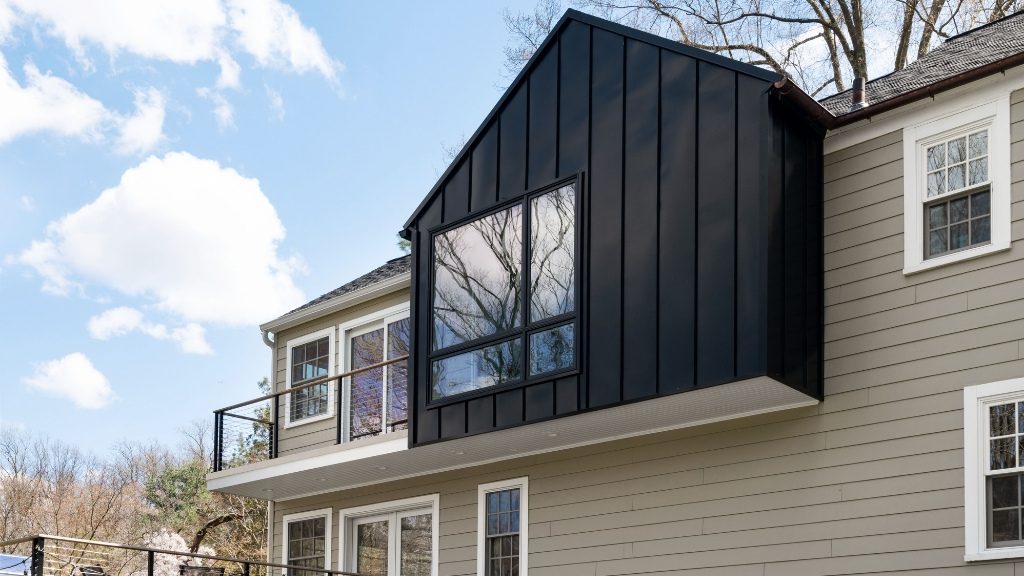 Generally, it's less expensive to build up, rather than out. Building up does not require changing the footprint of the home, so there are fewer issues we need to address during design, permits, and construction.
Building up may involve adding a level, or extending dormers in a pitched roof to add more living space. You might also consider adding a second level above the garage or the sunroom. In some neighborhoods, however, you may run into height restrictions, so it's a good idea to work with someone who is acquainted with the regulations in your area before you get your heart set on what you want to do.
One of the advantages to building up is that it does not entail digging up your yard. The process will be generally less complex in terms of zoning and obtaining permits and, in most cases, it will be completed much more quickly.
You may also need new staircases to access the upper levels. Elevators are another option you can consider, though they do chew up a lot of space to accommodate the shaft. To reclaim that space, we would need to make an addition for the elevator itself, which can range from $30,000 to $100,000+.
Thinking about adding on to your home? Know your options and get the support you need! Schedule a conversation today.