If you have recently purchased a home on the Main Line or are planning a remodel, you may be wondering whether you should complete your renovations before or after you move in.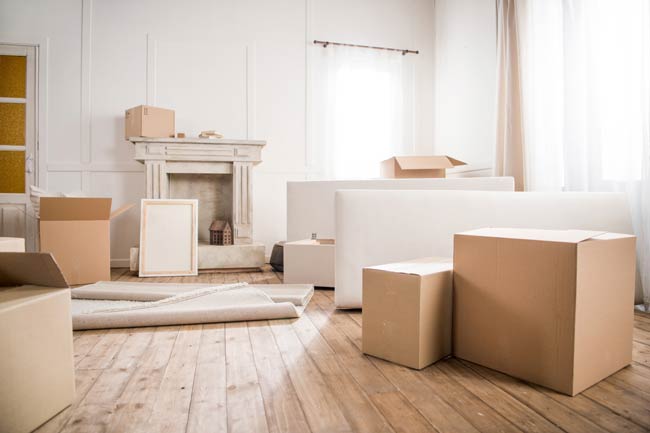 Sometimes, we advise our clients that the best thing to do is to stay somewhere else while the work is being completed, but it really depends on the size and scope of the remodel you are planning.
Renovate After You Move-in: Pros and Cons
If you are looking at a whole-house remodel, we generally advise having the work done prior to moving in. Living in a construction zone is not anybody's idea of comfort and it could place undue stress on your day-to-day family life.
How much time is it going to take?
Some people find value in renovating after move-in as it gives them time to figure out exactly how they use the various spaces and how they want to modify them.
Of course, it really depends on the design. If the design process is going to take a long time or if the design itself indicates a fast turnaround, you may be able to endure the process without too much disruption.
Ultimately, the time the design process takes has no impact on  your quality of life; it's the construction phase that will necessitate the most adjustments on your part.
What about the financial concerns?
Another advantage to renovating after move-in is that you won't be carrying two homes. Not having this financial burden will reduce the stress of the job. You also won't have to set up housekeeping elsewhere and you won't have the extra expense of storing your belongings.
On the "cons" side, some concerns include:
Living comfortably can be a challenge
You may need us to set up a temporary kitchen while the new one is being built. While this is possible, it will add a little to your budget. To accomplish this, we will usually take some of the salvaged kitchen cabinets, along with the sink, and move it to another area. Generally, you will have a sink, a microwave, and a fridge, but we can do a full kitchen if that's what you need. Most people, in our experience, don't really need it. Once the new kitchen is finished, however, we will have to remove the pieces, hook them all up again, and patch up any holes that we had to create in the walls or floors to run pipes.
Living in a construction zone
Some areas of the house will be off-limits. We will set up barriers to contain dust and prevent kids and pets from accessing hazardous areas, but if you work at home, the noise may be disruptive to your routine. You will also have to contend with construction vehicles and roll-off bins in your driveway and may be forced to park on the street.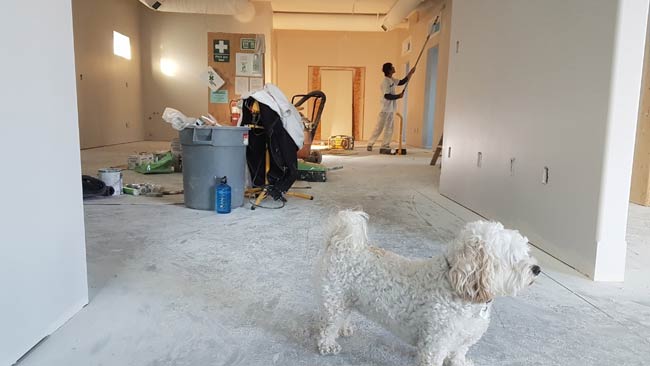 Renovate Before Move-in: Pros and Cons
In our experience, if the design is going to be completed quickly, it may be better for you to go ahead and start the construction prior to moving in. That way, the disruption to your life will be minimal and you can start enjoying your new home more quickly.
Cost concerns
On the plus side, renovating before move-in can reduce your overall costs. In one case, for instance, we were able to reduce the construction cost by thousands of dollars simply by moving the family out. They ended up finding a house to rent two doors down from their home. It was for sale and unoccupied at the time, so it worked out well for them and for the owner of the other house as well.
On the downside, you may be on the hook for carrying two homes while the work is being done. Some people opt for a rental or a bed and breakfast nearby, but depending on how long the work takes, these costs may add up significantly.
Living out of a suitcase
You will also be living in a temporary situation, not having all of your comforts close at hand and knowing you will have to move at some point. Depending on how complex the remodel is, the amount of time you have to spend in such circumstances may be open-ended.
Kids and Pets
Last but not least, you should always consider the impact the job is going to have on your children and pets. The noise and inconveniences of living in a construction zone and the disruption they cause in the daily routine may cause anxiety, sleep disturbances, and make even the most normal day feel a little bit more challenging. Ultimately, we always advocate for our clients to make a decision that's best for their entire family and their wellbeing.
In conclusion, there are a lot of things to think about when planning a remodel to your Main Line home. Call today to schedule a conversation; we would love to show you how we can help.