Question from the homeowner: There are so many products that we need to choose. The number, type, and cost variations are completely overwhelming. How do we figure out the pros and cons of each product and their value to our home?
We hear this from our clients quite a lot, especially the ones who choose to make product selections on their own. It may sound like a fun thing to do at first, but the truth is, there are hundreds, if not thousands, of products to choose from. Where do you even start?
If you are overwhelmed, you can choose to have us help you select products. If you like putting together pictures of items, styles, and looks that you like, that can be a helpful start. If not, we begin with conversations about the style you like and what interested you in the things in your home that you love. From there, we can get a sense of your taste and style. This is something our interior designer will guide you on.
On the other hand, if you decide you want to do the product selection yourself, we will point you in the right direction. We will suggest showrooms to visit and specific reps to speak with because we are confident about the service they deliver. Whether we are involved in the process or not, we like to ensure that you are well cared for and utterly comfortable with the process.
Even though choosing products yourself is a lot more work, it can save you on designer fees, which might run anywhere from $1,000 to $5,000, depending on the scope of the project.
If you do choose to work with an interior designer, however, here's what you can expect:
A professional designer that is hand-picked for you

Someone who will come to your home and meet with you at your convenience

Selections narrowed down to three or four ideas – instead of the 100 ideas you might come up with on your own

Cohesive ideas that make sense with the rest of the design
By having another person do the legwork, it helps you focus on your life while getting what you want in your home without feeling overwhelmed. It saves a lot of time, but it does cost money. In the end, it's about what delivers the most value for you. 
What kinds of products need to be selected for a remodel project?
Typically, the kinds of products you will need to select are cabinets, plumbing fixtures, tile, windows, flooring, colors, and paint colors. These are the significant items. We also might be involved in selecting lighting, sound systems, and appliances, although we typically have specialists who focus on those items.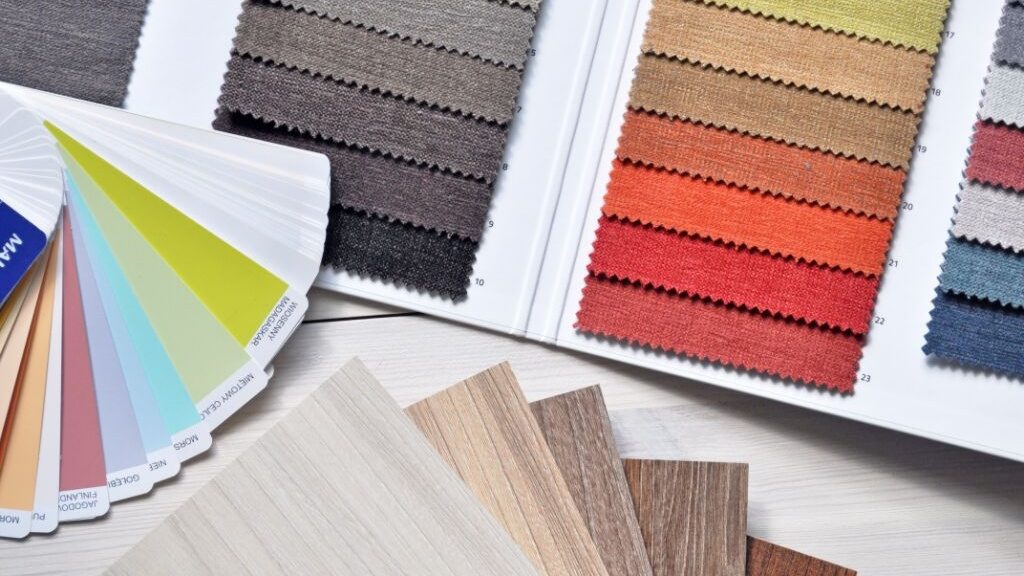 How do you help determine whether or not my choices will add value to the home?
We address value concerns in our initial conversation. If you have some notions that don't make sense—for instance, if you say you want to do an addition because you are going to sell the house in a year—we won't hesitate to tell it like it is. In this scenario, you're just not going to get back what you're putting in, and if that's the only reason you want to do it, we'll try to discourage it.
On the other hand, you might want something new and modern in an old, Victorian home, like adding an ultra-modern kitchen. This is perfectly acceptable.
If a client comes to us liking the 70's vibe—shag carpets, mirrored walls, and all that—no matter how crazy a client's tastes may be, we certainly don't discourage them from having what they want. But what we do want to know is what they're trying to get out of it. You don't do things like that if your focus is on resale. 
The Process: Understanding Lead Times For Certain Products
During our first meeting, the goal is to figure out the scope of the project, if it makes sense, and if the budget is there. We also like to know the "why" behind your decisions because ultimately, it helps us deliver the results you want.
As for product selection, this is something we may begin early, or once construction is already underway. We don't like you to choose certain products too early in the process because sometimes, you'll pick something and then by the time you're ready for it, it's on backorder, and you're back at square one.
There are different lead times for different things. For instance, cabinetry lead time is six weeks. A lot of times, we'll start building the addition that the kitchen is going into, but we might not need the cabinets for another ten weeks. This means there is plenty of time to finalize the cabinet order, so you're free to change your mind right up until it's time to place the order.
Do you have any questions about product selection for your Main Line remodel? We would love to help! Reach out today to schedule a conversation.