If you have an active family, your Gladwyne home might benefit from the addition of a mudroom. Children, teens, pets, and even adults create clutter and bring in dirt, snow and water in an endless flow of sneakers, boots, sporting equipment, and book and lunch bags. Despite their name, mudrooms can be attractive and functional spaces with seating, cubbies, and cabinetry for every member of the family. The focus may be on function, but there's no reason it can't be beautiful as well.
Mudrooms That Are Functional and Attractive
With the right design, you can create a mudroom that's the perfect blend of form and function. Whether it's a separate room or an underutilized entry area, there's a look that's just right for your home's architectural style. Either way, you don't have to sacrifice a lot of floor space to create a mudroom. With careful planning, any space can incorporate the elements listed below to make a mudroom your family will use for years to come.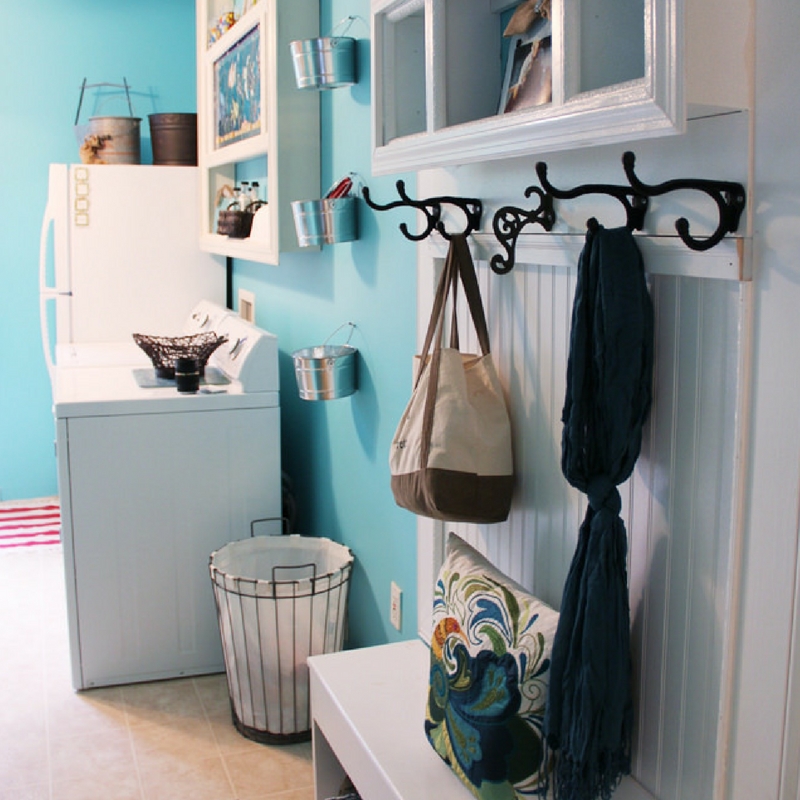 Location:

The layout of your mudroom will depend on whether it's located near the front or back door, or adjacent to your living quarters. What matters most is that it is convenient, preferably right next to the entrance everyone uses most. The simpler it is to put things away, the better. If you lack interior floor space, another option is to build a portico off the entryway.

Seating:

Gladwyne is no stranger to rain and snow so it's nice to have a place to sit down – especially during boot season! You can add a small bench with baskets or built-in seating with cubbies underneath. A place for guests to remove their shoes or boots, or a place to set down backpacks, benches are an easy way to update a mudroom.

Hooks:

You can never have too many hooks and/or wall racks to hang coats, scarves, purses, and more. Make sure some of the hooks are height accessible for the kids. Don't forget to include a place to hang keys.

Drop Zone:

Place a small table or shelf near the hooks where you can put your cell phone, chargers, and mail while you take off your coat, etc.

Flooring:

It's possible to install a mudroom floor that's strong and beautiful, too. There's a variety of flooring materials that can handle splashes, splatters, and mud with ease while keeping their good looks. Reclaimed brick, slate, terracotta, ceramic, or concrete are all great choices.

Storage:

Adding cubbies to the mudroom gives everyone the chance to keep their personal items handy. If you'd rather keep your stuff out of sight, built-in cabinets or an armoire-style piece of furniture are the answer. For larger families especially, it works best if everyone has their own designed "spot," a place where they can always expect to find whatever they're looking for.

Lighting:

If you've ever dealt with poor lighting while digging through a deep drawer, you know how important lighting is to a storage space. The most common mudroom lighting is recessed downlights, illuminated each person's space, but you can take it up a notch. Depending on where the mudroom is located, make the best of ambient light from doors and windows. Then think about adding in some task and accent lighting.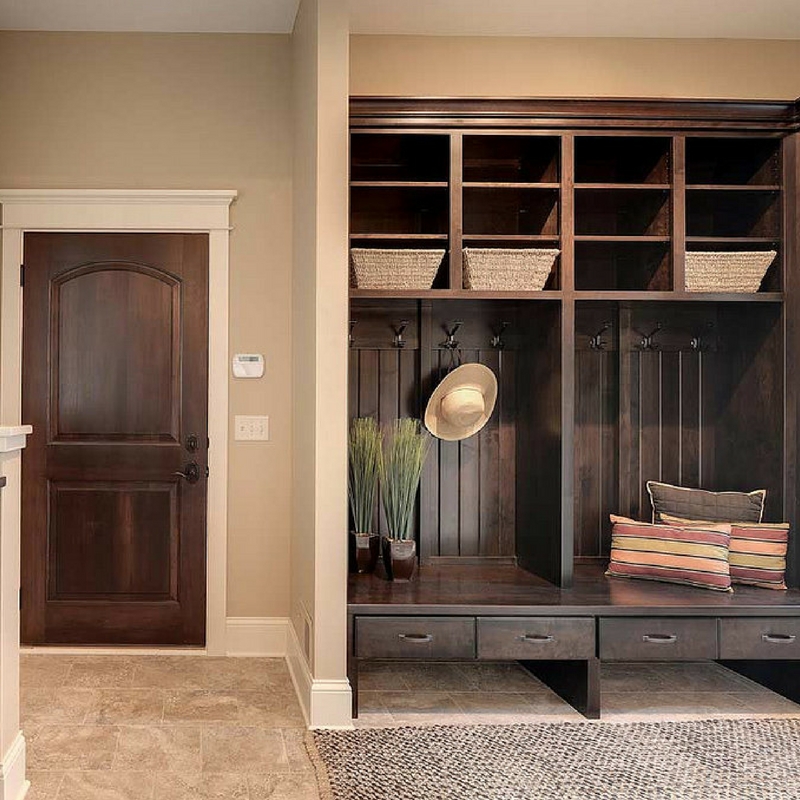 Be Inspired
If you're looking for even more ways to be inspired, Pinterest and Houzz are two great sites to get your creative juices flowing. From kicking off muddy boots to collecting book bags, mudrooms are the perfect buffer between the interior and exterior. A well-planned mudroom will help get family members out of the house on time, since everything they need will be right by the door! We invite you to download our free guide on optimum value design where you'll learn strategic ways of containing costs without compromising quality for your own mudroom project.