Every remodeling project we take on is unique in its own way. While some processes remain consistent from job to job, we always consider the needs of the client first. Once we have a good idea of the overall vision, we look at the budget and work closely with you to reach a consensus on how we are going to meet those expectations.
In any case, there is a lot to consider. You may have some ideas up front, but sometimes you need to dive a little deeper before making a decision that can't be reversed.
For instance, one of our clients was thinking about knocking down his home and starting from scratch with a new house on the same lot. Coming up with a design would have been like putting the cart before the horse as certain decisions would have to be made first. Our suggestion was first to conduct a feasibility study to help us better understand the zoning requirements for his property before we moved forward to the design phase.
For other clients, we might go straight to the schematic design, which is a level of design that tells us whether we can create something that fits your vision and your budget, but does not go to the level of detail required for permits At the early stages it's a waste of your time and money to create permit drawings if the decision to build is not yet determined.
In other cases—say if a client was pretty sure about the direction and we knew we were going to move forward regardless—we might combine the schematics and the construction documents into one package and just get the project in motion as quickly as possible. This is best if you know the budget is adequate and you want to move into construction as quickly as possible.
Depending on the size of the project, we might go directly to the interior design, especially if everything is going back into the same places and we're not moving walls. Then, we can jump straight into choosing tile and fixtures. Interior design is very different from architectural design.
The Design Process Starts With You
Your deliverables will vary based on the types of design services you need. It could be drawings, it could be interior selections, or it could be a report on the feasibility of your project. You may receive construction documents that are ready to build, or you may only get some schematics that are used to price out the project. These deliverables are all forms of design. What we provide for you depends on the project itself and are generally determined during our first meeting.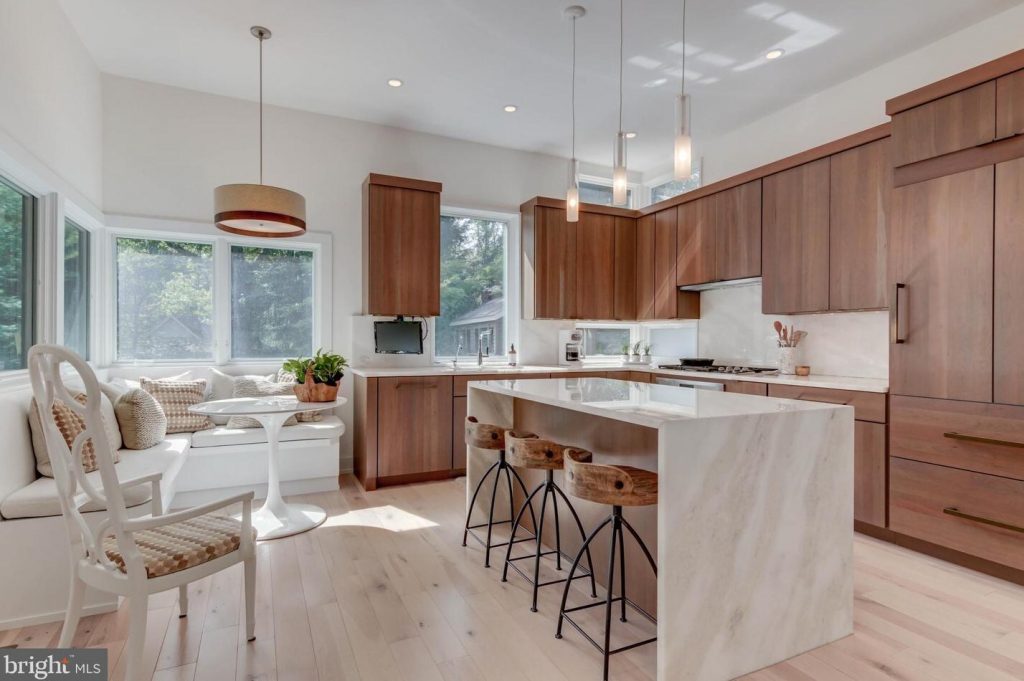 Working With Interior Designers
We work with several different interior designers and tend to connect them to projects based on personality or style. Some designers will bring samples, while others prefer to do things digitally up to a point. Others will be keen to take the client to showrooms. Whatever the client's needs, whatever they feel most comfortable with, that becomes part of the process.
Cost Of The Design Process
The more complex the design, and the more services required, the more you would expect to pay in design costs. Either way, we take the time to explain exactly what you are going to get, so there won't be any surprises.
On the lower end of the scale, say if you were committed to choosing all the fixtures and finishes yourself, we might just do a floor plan to tie everything together. This could cost in the realm of $1,000 to $2,000. If we need elevations or 3D perspective drawings, that will cost a bit more.
We don't produce just one plan, we create several options to choose from and to mix and match features. Our goal is to deliver on your vision, so whatever that is, we're going to do our best to make it happen.
If we see roadblocks, we will bring it up in the initial meetings – say, if it's going to be much higher than your budget, or if it's going to require a zoning variance that's more involved.  
To give you some choice, we generally like to present at least three options: the most economical one, something with a little more pizzazz for the middle-range, and one with all the bells and whistles. That way, you can pick and choose. We'll keep working your designs until we arrive at something everybody loves.
Are you getting ready to remodel your Main Line home? We'd love to hear what you've got in mind! Call today to schedule a conversation and let's talk about what's possible.