If you are getting ready to remodel your Main Line home, you might be asking yourself questions like "What will the township allow us to build?" or perhaps "Do we need a variance?"
These issues are just a couple of the aspects you will need to think about. Depending on your home or the neighborhood you live in, you may also need to consult a historical review board to see if they have something to say about your project.
At a zoning hearing or historical review, essentially, anyone in the township has a right to say they don't like something. If that's the case, the arguments are heard, and the issue is decided on by the board.
Stormwater management is another issue. For instance, when you build something, the more ground you cover, the less ground there is to soak up water. You need to make sure that your uncovered areas can handle as much water as they need to. There are cut off points in terms of what is required by square footage. These requirements are written into ordinances and differ from township to township.
Then there's zoning, which tells you how far back you need to be from the property line, or how tall the building can be, among other things.
Bottom line – every township is different. You can apply for a variance on some of the zoning issues; sometimes you win, sometimes you lose. Sometimes you have to spend a little money on legal representation to be sure your rights are upheld. Either way, it's a process, and sometimes it adds time to the project.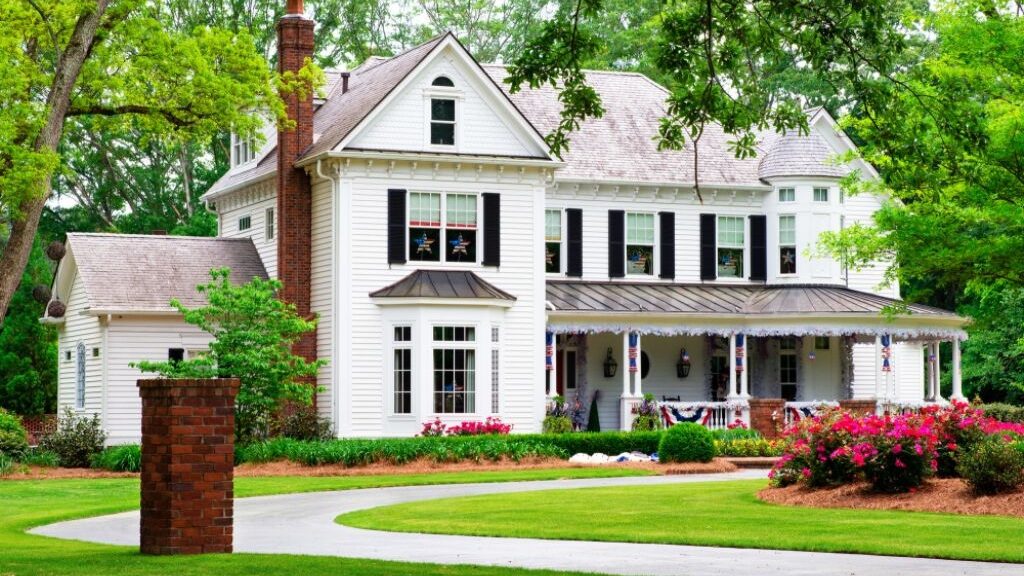 Preserving Architectural Details In A Historical District
In a historical district, exterior architectural features need to be run past the architectural review board. For instance, your windows may have to be a certain size or shape, you may or may not need shutters, or your roof pitch might not be quite right.
Removing Trees
If you want to build an addition and it requires that you chop down an old-growth tree, depending on where you live, there may be a board that will fight you on doing so. In this situation, it's the species and the diameter of the trunk that matter. So, if it's a rare or endangered type of tree that needs protection, or if it's of a certain age, the powers that be can squash a project or deny approvals if that tree has to be removed.
How We Help You Navigate Your Property Issues
Our process is designed to minimize the time spent on your remodel. We anticipate the problems you may have to face and do our best to address everything right at the beginning. If there's a tree in the way, we go through the proper channels to find out if it's a significant tree or if it's okay to be cut down. Once we know that, we can proceed.
Architectural details are another significant issue that's important to address. The historical committee might want to change a thing or two, and we can work this into our plans if that's the case. In the beginning, however, we're not going to put your project in front of any boards unless there's a clear zoning problem that needs to be resolved – for instance, if we know we want to go to the left and zoning restricts it, that's when we have to begin a zoning variance or rethink our approach.
Architectural details are another significant issue that's important to address. The historical committee might want to change a thing or two, and we can work this into our plans if that's the case If we're looking at architectural details, however, this usually happens towardsat the end of the design process because we need to have an approved design that you like to get in front of an architectural board. This is something that has the potential to hold up the process because it's necessary to work through the design first before we put it to the committee. If they require changes, usually they are fairly simple if we have designed the project well to begin with.then we're back to the drawing board, but that's the way the process works.
Where To Start
We begin with the appropriate level of design required for your project and with your input, finalize the design. While we don't want to get ahead of ourselves or have to repeat work we've already done, we begin with enough of a design to determine that it is buildable in terms of your budget and goals.
Once you approve the design, we create draw up a detailed construction proposal with a full description of the intended work and incorporate the selected features and finishes that were decided on during the design process. to find out whether or not the work fits the budget. At that point, it's either approved, and we begin the process of construction, or we make the necessary adjustments and go from there.
Ultimately, we work hard to deliver on your vision and will walk with you through any of the processes we need to navigate along the way. Our experience with historical building projects and local government agencies gives you the edge on getting what you want, and that is always the bottom line.
If you have any questions about property restrictions on your Main Line remodel, reach out today to schedule a conversation.