Countertops aren't the only place for granite in your home. The nature of a material like granite—its durability, its beauty, and the fact that it is virtually maintenance-free—lends itself to many other uses around your home.
What is Granite?
Granite is a type of large-grained igneous rock. It is mostly made up of quartz and feldspar, but it also has small amounts of mica, hornblende, biotite, and other minerals. Some of the world's most breathtaking mountain ranges are full of granite; Yosemite in California, Stone Mountain in Georgia, Mount Rushmore in South Dakota – all of these natural wonders are granite.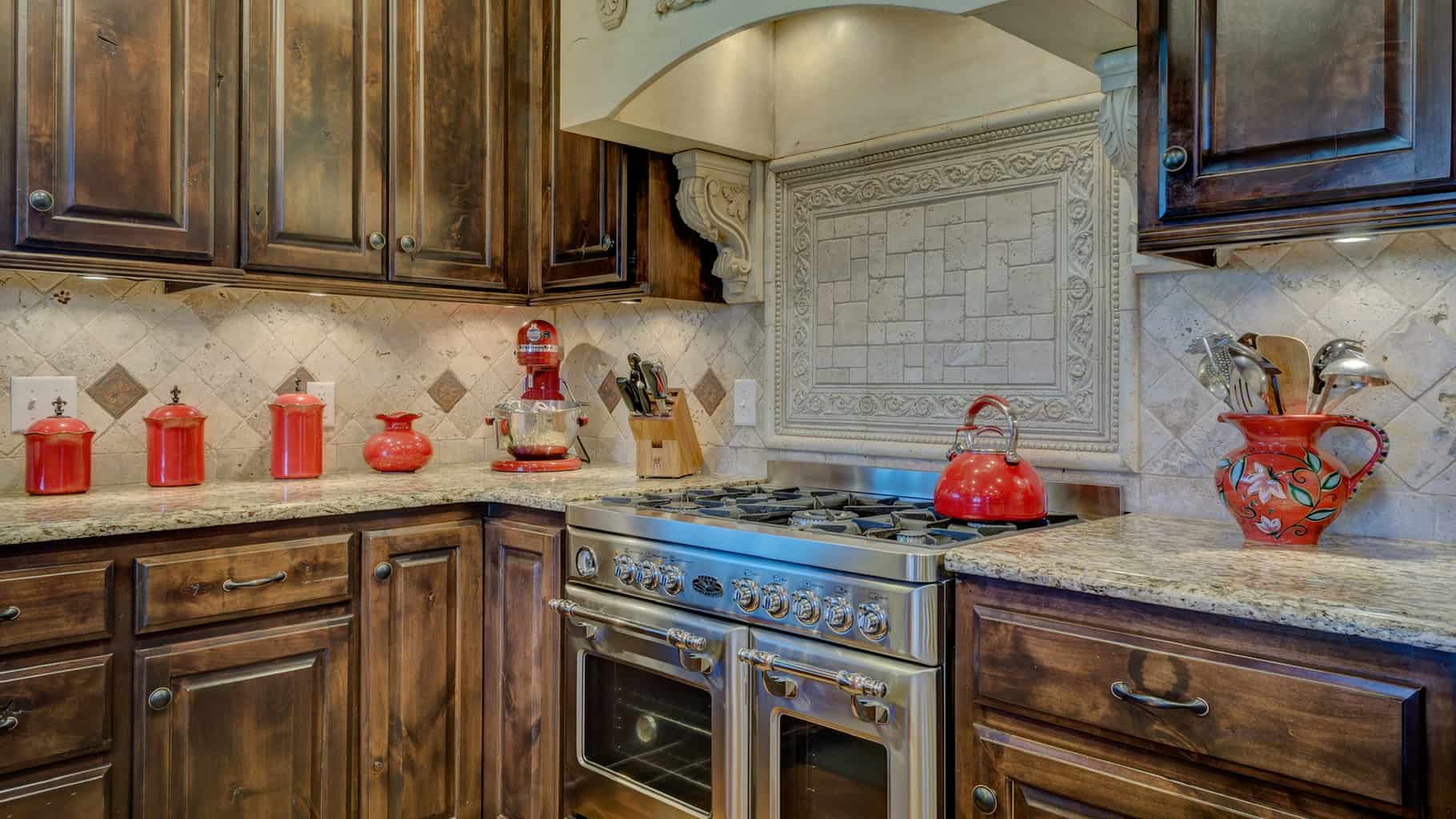 In commercial applications, granite is used for countertops, flooring tiles, veneers on buildings, headstones and monuments, stairs, curbing, paving stone, aggregate, and more. In ancient times, granite was used to build cathedrals and bridges. As it is a highly durable material, it is not easy to break and so it was the preferred material for use in building projects that were meant to last, its durability only outshined by its beauty.
Buildings, floors, or components made from granite lend an air of opulence, permanence, and style – case in point, if you have ever visited a high-level attorney's office, you have likely marveled at the highly polished and beautiful granite floors – if you listen closely, they practically whisper "money".
Design Options for Granite
While flooring your entire house in granite might not be your thing, there are many other ways to use it as a unique design element in your home.
In the kitchen, granite countertops are both practical and stylish, as are kitchen islands, backsplashes, and flooring.
In the bathroom, granite makes an excellent choice for vanity tops, floors, and even showers, as it is highly stain-resistant and easy to clean.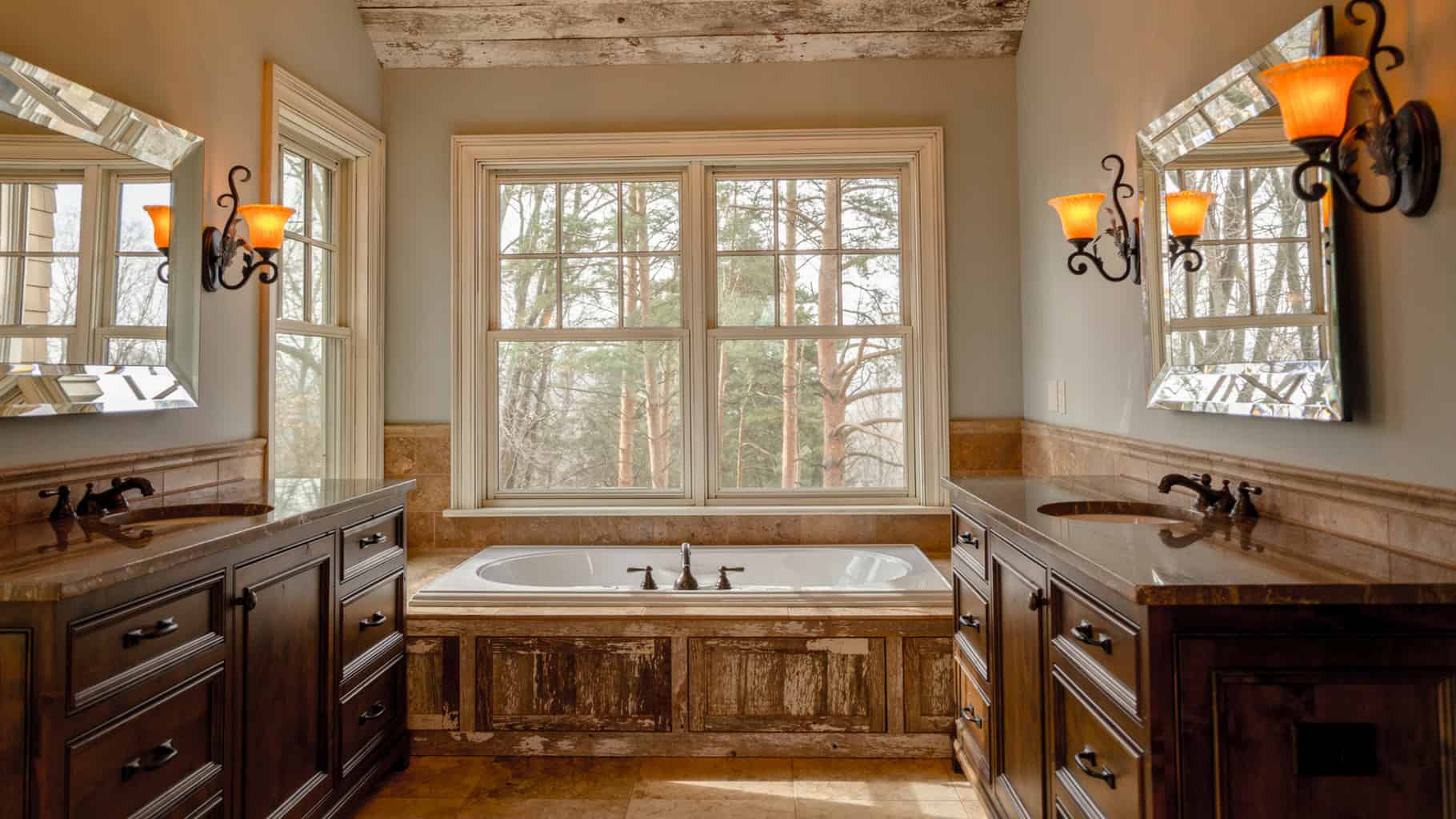 In the living room, a granite coffee table adds a touch of class. Accent walls, floor tiles, and fireplace surrounds are other granite options you could consider as it creates a stunning focal feature around which your interior design can really shine.
Exterior Uses for Granite
Outside your home, granite can be used for stepping stones or to pave a garden path. Polished granite pavers on your patio are ideal for all kinds of high-traffic outdoor use as they are highly durable, heat resistant, scratch resistant, chemical resistant, water resistant, and very easy to keep clean.
Because granite is harder and less porous than marble, sandstone or limestone, it is the preferred choice for many outdoor applications as long as the budget will allow.
Granite is versatile – and affordable.
Granite is a popular choice for many because it is affordable and offers a wide range of colors and effects. As a natural stone material, no two slabs are ever identical, meaning that the granite features you choose will truly be "one of a kind".
Granite is often seen as a high-end choice—and it is—but there are ways to keep the price down, and keep in mind, installing granite in any indoor or outdoor area will raise the value of your home.
Some of the things that can drive the cost of granite up are the costs of fabrication, installation, and design. Working with a single company that can manage all three of these aspects will help keep your costs reasonable. Certainly much more so than if you were to work with three different "specialists" for each phase of the work.
Other things that may drive the price up include the thickness of the slab and how complex your design is. A highly polished finish will also raise the price of your granite as high-quality sealants can be pricey. Finally, the edges you choose for your granite slab can be surprisingly expensive. Be sure to ask about the range of pricing for edges before you choose.
Caring for your granite
Despite the fact that granite is one of the most durable materials you can choose, you should try to avoid dropping hard objects onto it or using it as a cutting surface. Use cutting boards, trivets under hot things, and coasters under glassware.
There is no need to use abrasive cleansers, bleach or degreasers. Simply wipe clean with a damp cloth and use a cleaner that is specifically made for granite.
In the end, granite offers an excellent return on your investment. It shows well, has an undeniable "wow" factor, and will stand the test of time.
If you would like to learn more about the many uses of granite for your home build or remodel, reach out today.