One of the easiest ways to freshen up your home's style, both indoors and out, is with new doors. Doors are much more than passageways from the outside to in, or from one room to another. Your front door is the first impression guests have when they visit your home, reflecting your unique personality and style. Interior doors add character and interest as well.
Front Doors That Say Welcome!
Doors are not usually what most homeowners first think about when remodeling their Main Line home. But at Cottage Industries, we think they should be high on the list.
Though many homes along the Main Line are considered traditional homes, that doesn't mean the front entry needs to be generic or boring. Many of our clients inherited their front door when they purchased their home. When they stop to think about it, they realize it's not actually representative of their personal style.
Today's Front Door Trends
Your options for front doors are practically endless. There are single or double fronts, traditional ones with simple, straight lines, doors with sidelight windows, transoms, and more. Many homeowners are choosing their new front door with certain trends in mind:
More natural light in the home.

Adding a front door with full or partial glass brings more light into a dark foyer. If privacy is a concern, consider a translucent, etched, or custom art glass for a real statement. At night, when the foyer is lit, the glow through the front door can be very warm and welcoming.
Match the home's exterior.

While adding your personality, it's important the front door does not clash or work against the exterior style of the home. A modern, minimalist look can look wonderful on a mid-century modern home, but can look out of place on a Victorian, or a Colonial Revival.

A splash of color

might be all your door needs to make a statement. If your entry is dark, think about a lighter color on the front door to make it stand out and draw you in.

Energy efficiency

is important too. The good news is that energy efficient doors come in a wide variety of styles, one of which will perfectly complement your home's architectural style. Be sure to look for doors with high energy efficiency ratings and choose one that works for the Philadelphia area summer and winter weather extremes.
Boost Your Home's Value
According to Remodeling Magazine's latest Cost vs. Value Report, replacing your entry door with a new steel door will yield a 98% return on investment. While it's terrific that a new front door can add to your home's resale value, the most important reason to install a new front door is because it improves the look of your home.
Interior Doors That Reflect Your Style
Interior doors play an important role in any remodel. While they may be minor elements in the grand scheme of things, they add interesting architectural detail and style to your home. The right interior doors for your home not only have to look good, they also need to stand up to daily use, help minimize sound transfer, and complement your Main Line home's overall architectural style and interior design. There are hundreds, if not thousands, of doors to choose from. Here are just some of your options.
Flush doors

come with a hollow or solid core and are either primed for painting or pre-finished in a wood veneer. They're typically the least expensive.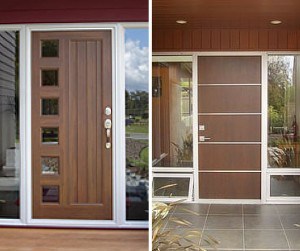 Single-panel doors

are often found in homes built in the 1920s and 1930s and they add a lot of character to a home.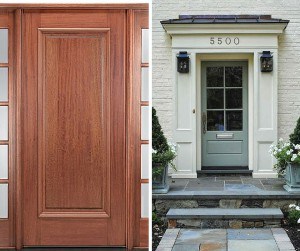 Two-panel doors

come in a variety of designs. Ones with segmented arched top panels look great in French style homes, and homeowners who live in country style homes often choose doors with a plank detail.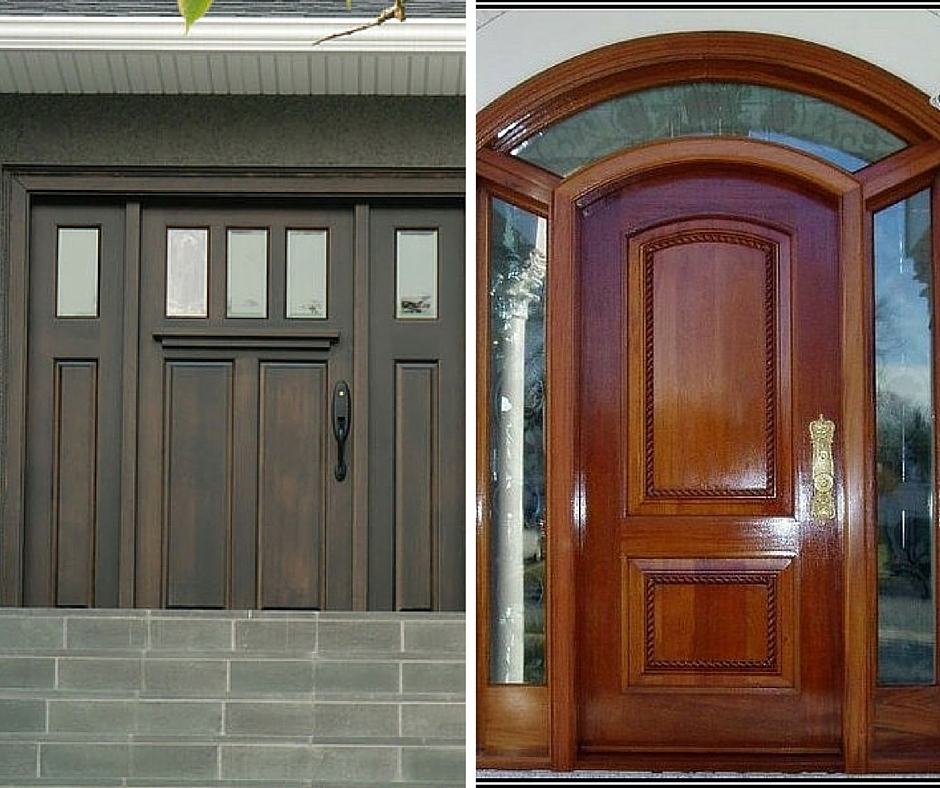 Three-panel doors

run the gamut from solid stained oak for traditional homes to ones with circular details that are common in Victorian architecture.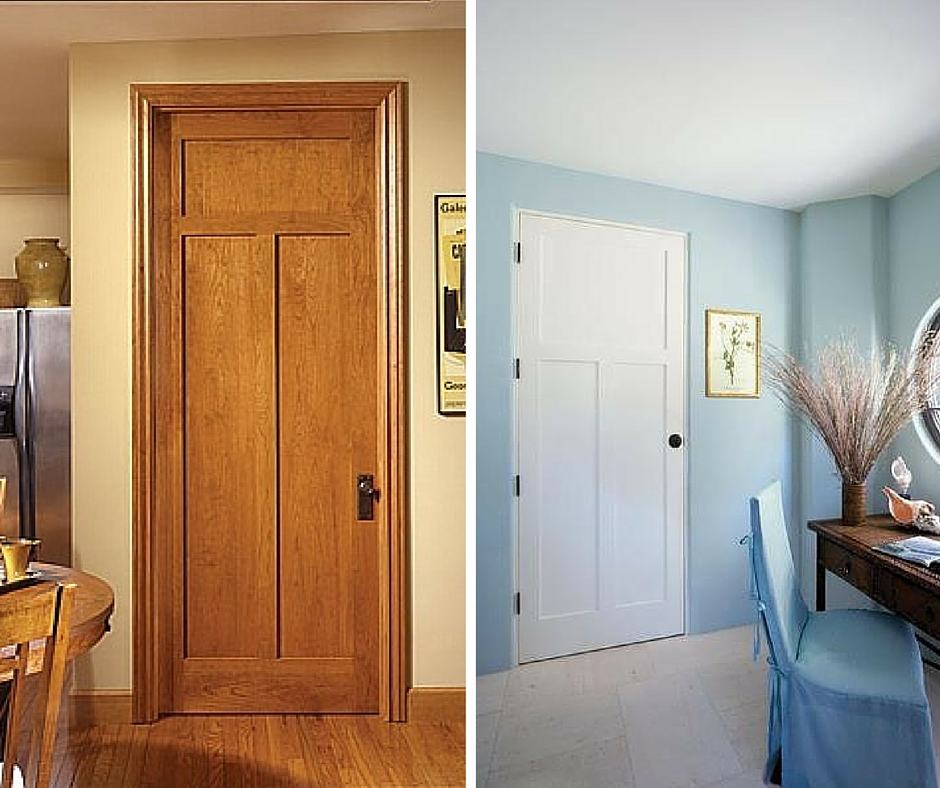 Four, five and six-panel doors

come in hollow cores and in solid wood and can be finished in whatever style best suits your personal taste and home's style.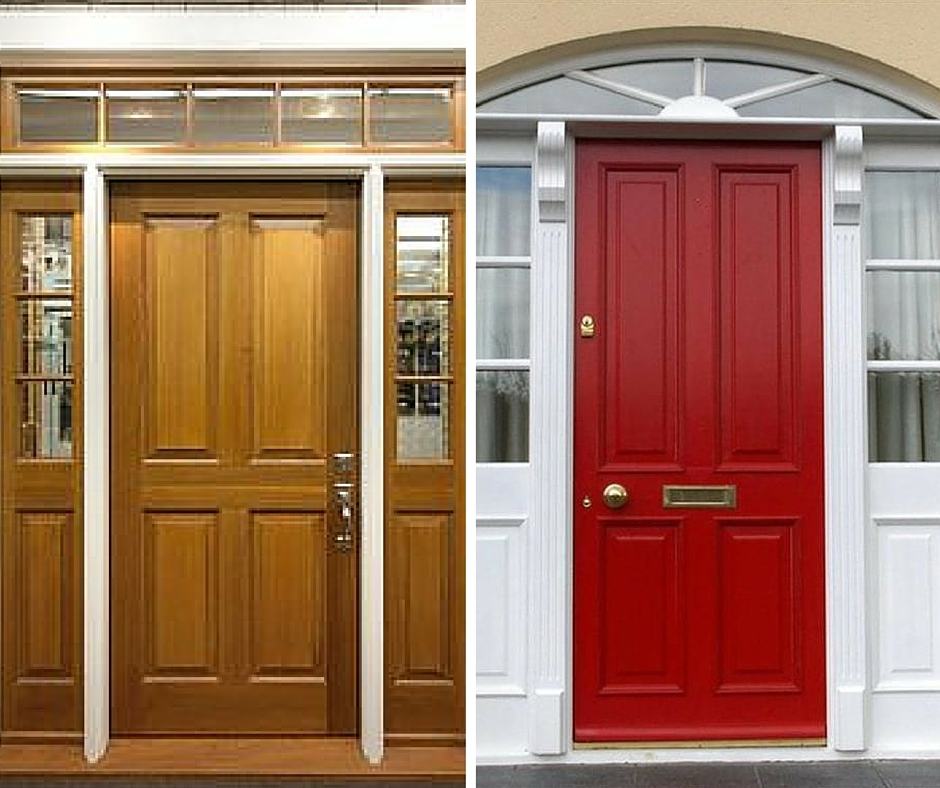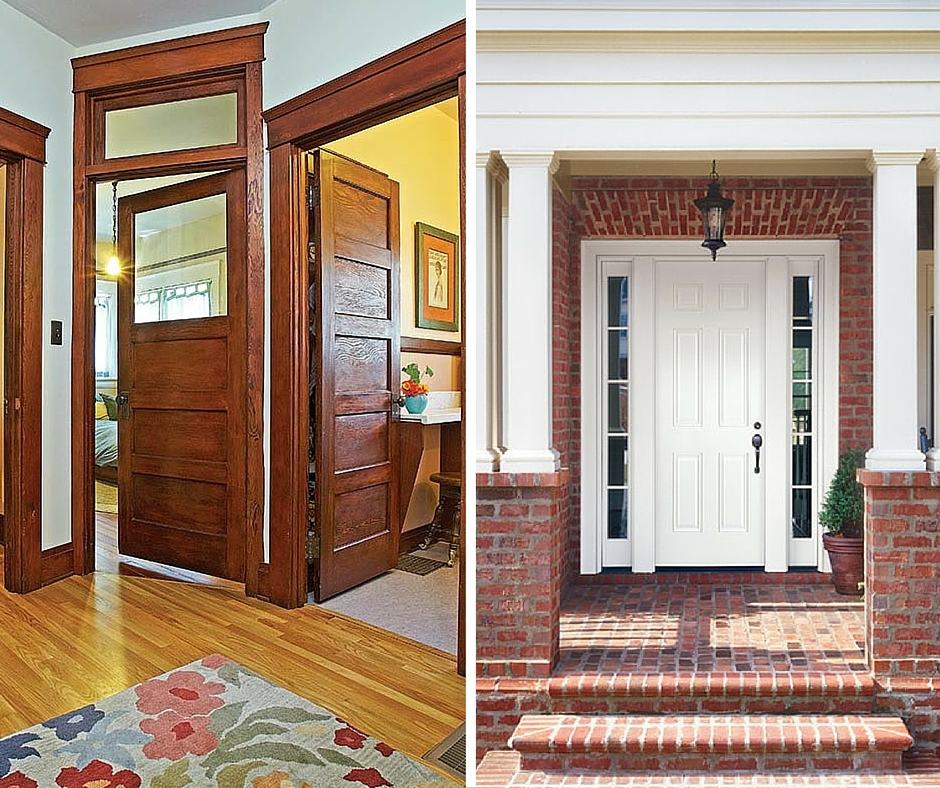 Other interesting choices that work well as focal points include glass doors where light is needed, stained-glass for Victorian-style homes, mirrored doors for baths or bedrooms, and interior French doors for studies, dining rooms, and hallways. Many homeowners choose pocket doors, which can save up to 10 square feet of floor space, perfect for older homes with smaller rooms.
Don't let the many choices overwhelm you. At Cottage Industries, our designers will help you select a new front door that not only speaks to who you are, but one that also retains the architectural integrity of your home. Contact us today to get the conversation rolling.