The final look may change as styles evolve, but the appeal of a black and white kitchen design never dies. Designers understand that appeal: the high-contrast look is one many homeowners love. The most common black and white kitchen designs feature bright white cabinets and deep black granite or soapstone countertops, but there are plenty of other design options to make your kitchen remodel unique.
Black and White Kitchen Design in Philadelphia and on the Main Line
A black and white kitchen is a timeless design that appeals to a wide range of people. It allows you to keep the basic style of the room to a minimum while using bold colors you love to add accents and focal points. It can also make smaller spaces look larger, creating a brighter and more open space.
Ready to create your perfect black and white kitchen? Here are some top designer tips to get you started.
Shades of Black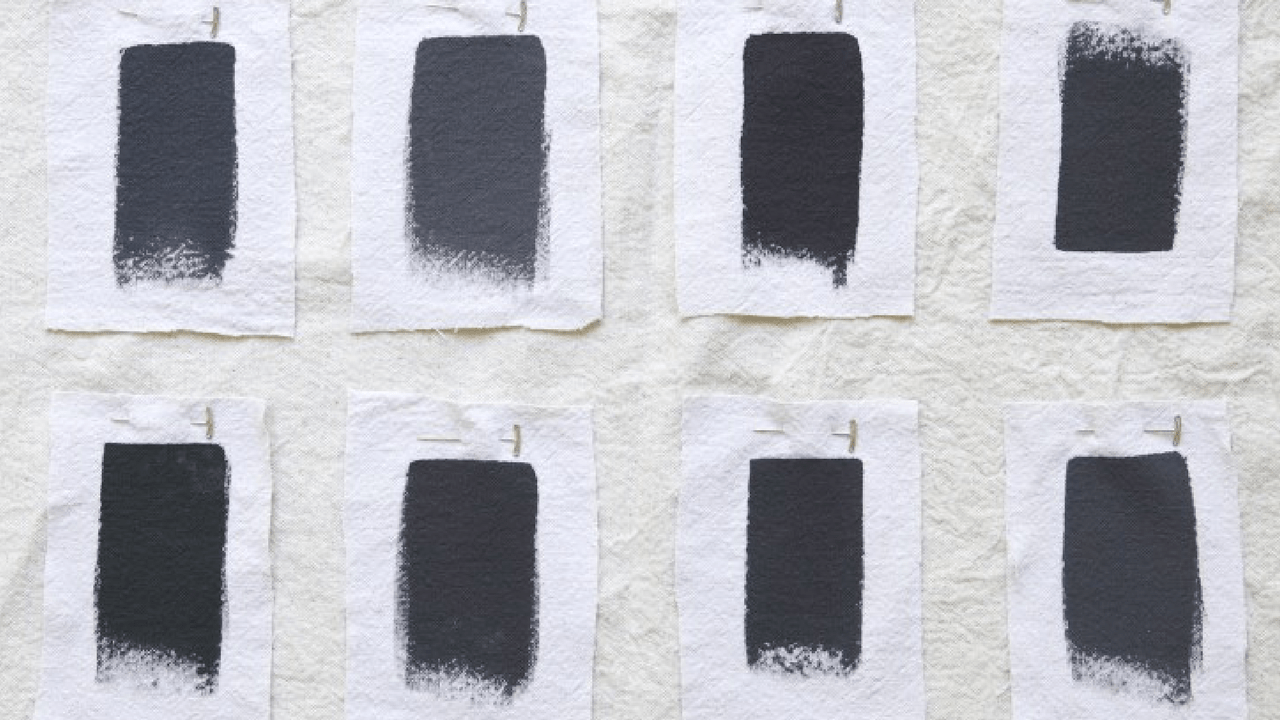 Not all blacks (or whites) are created equal. For your design, be sure to check out all the available shades of black each manufacturer has to offer. Besides true black, most offer a number of variations with subtle differences. For example, brownish-blacks add warmth to a space. Others that include hints of green or purple add a cooler look. Apply a small amount of each to a well-lit area in your kitchen before making your choice.
White Cabinets, Black Countertops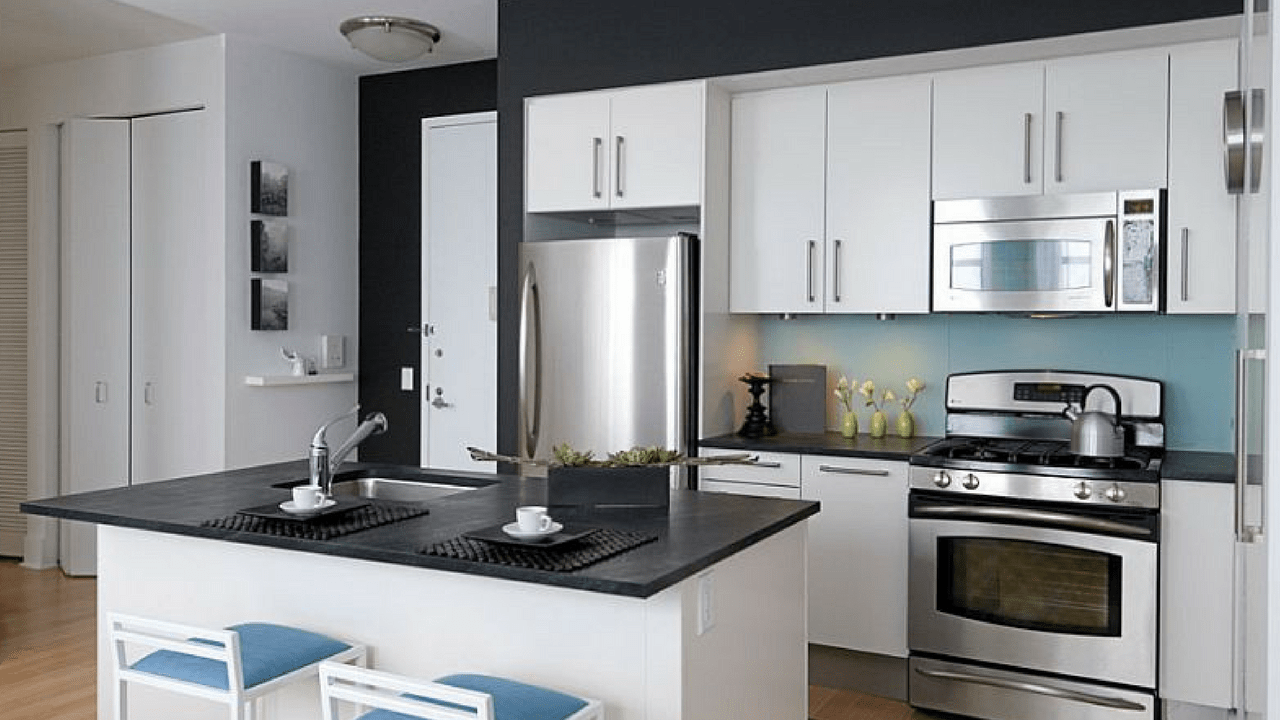 Many people's favorite combination, black countertops and white cabinets perfectly complement each other. They pull the room together nicely and give your kitchen a refreshing, contemporary look. Since black can make a room feel dark, the key here is making sure to incorporate plenty of light. High ceilings, large windows, skylights, and glass doors are all good ways to add natural light. This simple design choice lets you express your colorful side with artwork, plants, and appliances.
Black Cabinets, White Countertops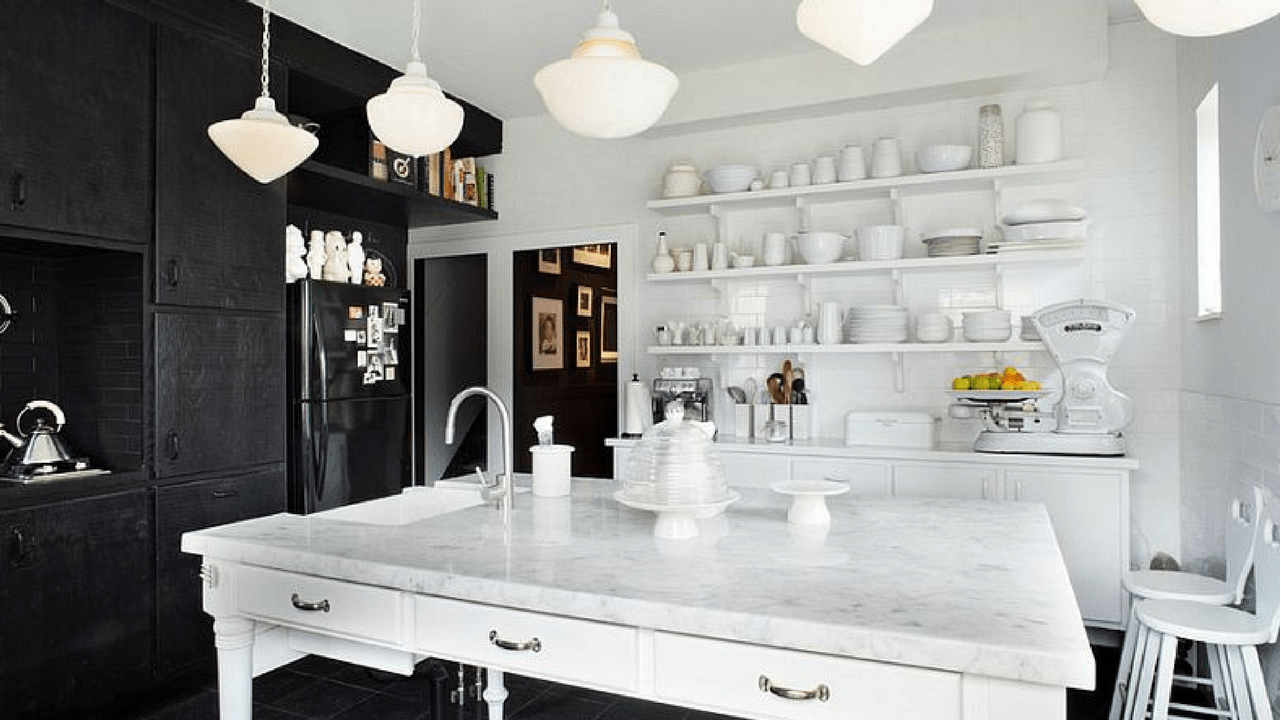 Many people shy away from black cabinets but, used effectively, they work in every style of black and white kitchen. Try a solid wall of black cabinets, including a black refrigerator, and then paint the rest of the walls a clean white. Add a large center table-style island that's paired with painted white chairs, and use a multitude of white accents. The table style you choose paired with either slate tile or rustic wood flooring, can mean the difference between an ultra-modern kitchen and a more rustic-style one.
Mosaic Tile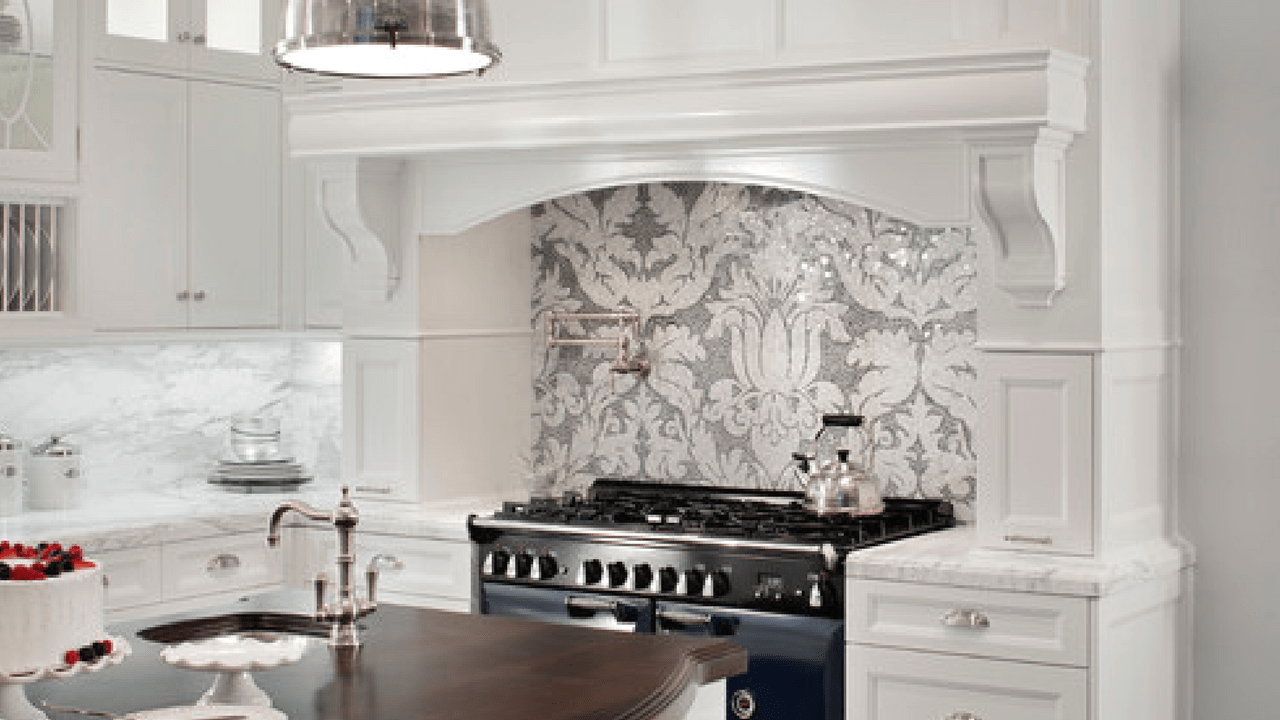 Adding mosaic tile to your black and white kitchen is a terrific way to incorporate graphic elements into the design. Mosaic tiles come in a wide variety of styles and can be used to create an interesting focal point. Some homeowners use mosaic tiles designed by an artist to create a mural behind the cooktop. Others use subway tiles to create a variegated one-of-a-kind backsplash. A simple glass mosaic or creative blend of glass, metal, and/or mosaic tile can equally be a real eye-catching feature.
Black and White Vintage? Yes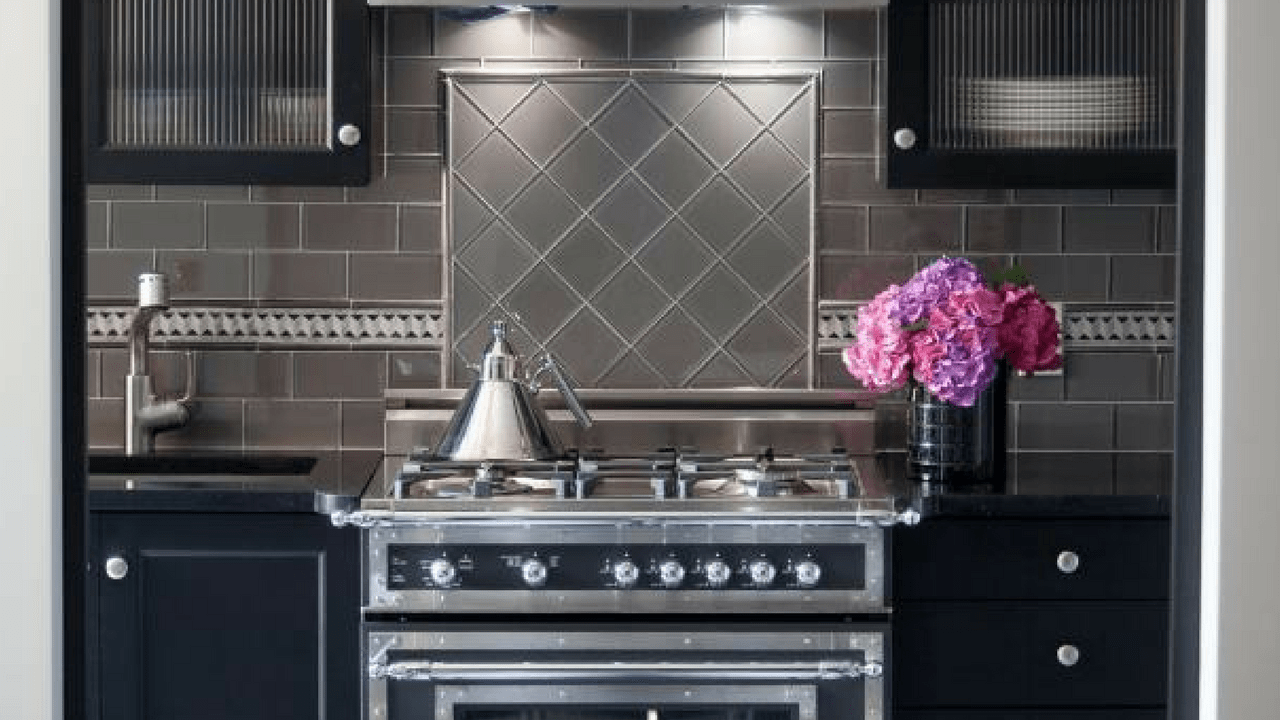 Black and white kitchens can work well in all architectural styles of historical homes found throughout the Main Line area. Nothing says vintage black and white kitchen like a black and white checkerboard floor. Whether painted wood, marble tile, or linoleum, it is a classic design that has stood the test of time. Farmhouse sinks, red and yellow accents, period fittings and fixtures, and retro appliances can all work to update your historic kitchen while remaining true to its architectural roots.
Learn More
Black and white kitchens are impossible to ignore! They're bold, versatile, and can make an interesting architectural statement. If you're thinking of remodeling your kitchen and are interested in learning more about how a black and white design can add the contemporary and fashionable appeal you've been searching for, schedule a conversation with us today. We look forward to meeting with you!