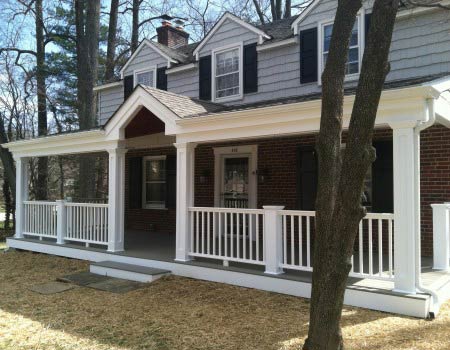 What A Difference!

Before the Porch
Whether you're planning on changing the façade of your home to sell or stay, the look of the façade can make a major difference. If you're planning on selling your home, remember that curb appeal sells. Changing the façade can be the best return on investment—especially if it's relatively inexpensive. If you're staying, nothing says home like an inviting look from the first drive up! Whatever you decide to do, here are tips on top ways to beautify your façade.
Inexpensive changes to the façade
The most inexpensive façade change you could make is a fresh coat of paint. Make sure you're not painting over rotten wood or cracked stucco—it's imperative that you make all of the necessary repairs first! Other inexpensive changes include adding a walkway, modest landscaping changes, or new shutters.
Don't forget the roof
A roof can visually make up a large portion of what you see from the street. It's no wonder how much the façade of a home is diminished by old, discolored, and curling shingles. An ugly roof can really drag down your home's curb appeal. A new roof is not only a functional winner, but a visual one as well.
One of the most cost effective and visually pleasing roofs is asphalt dimensional shingles. The more expensive, but beautiful roofs include terracotta tile, real or faux slate, metal roofs, and wood.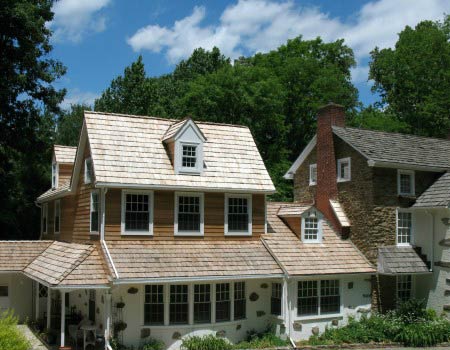 Cedar Wood Shingle Roof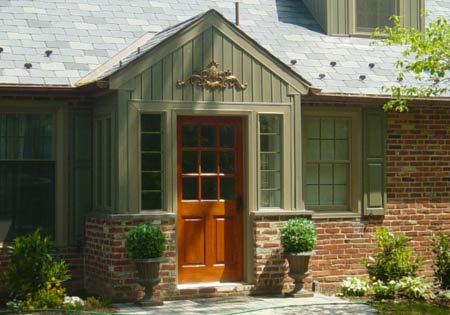 Faux Slate Roof
Changing it up
Though more expensive than a coat of paint, sometimes new or different siding, stucco, or stone is what your home needs.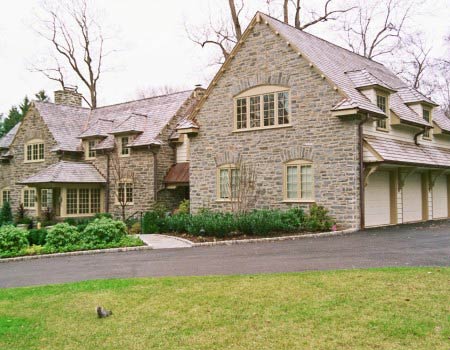 New Stone Facade On Garage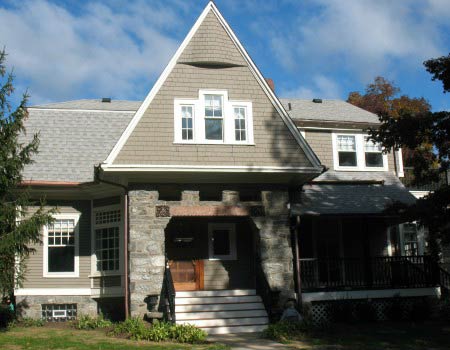 Removed Aluminum Siding and Painted
Adding on
Sometimes more drastic changes are called for, like an inviting portico, covered porch, or decorative shutters.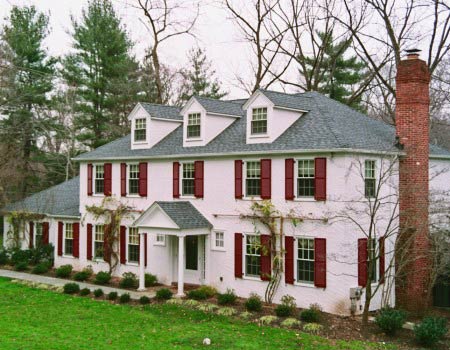 New Portico, Shutters, and Dormers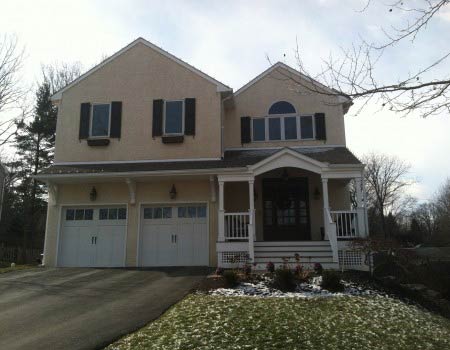 New Porch, Pent Roof, Garage Doors
Lighting up
Nothing looks more elegant in the evening than well-designed landscape lighting. Lighting a big oak tree, highlighting the flagstone walkway. Just some subtle wash of light on the front of the house can turn a standard home into something spectacular!
Hardscaping
Dress up the front with a nice brick paver walkway, stone garden walls, or new driveway to replace the crumbling pavement will really make things look more polished.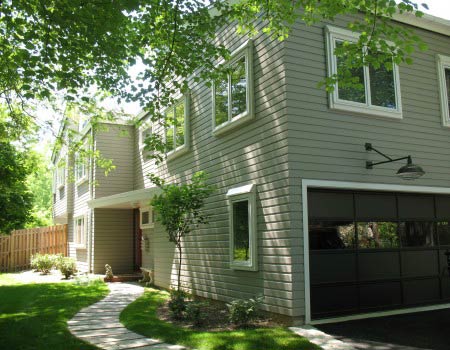 New Walk and Driveway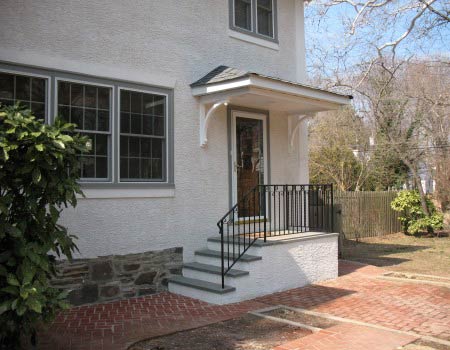 New Stone Steps, Railing, and Roof
As you can see there are many ways to enhance your home's value through curb appeal. If you're interested in seeing more façade transformations, take a look at some of our other projects! If you're interested in seeing what elegant façade changes can do for your home and your community, contact us.