Like many design elements, faucet finishes go in and out of fashion. Two of the most popular finishes today are polished chrome and brushed nickel, with the once popular brass quickly falling out of favor. Both chrome and nickel are relatively easy to match with existing hardware and they provide a clean, up-to-date look for kitchens and baths.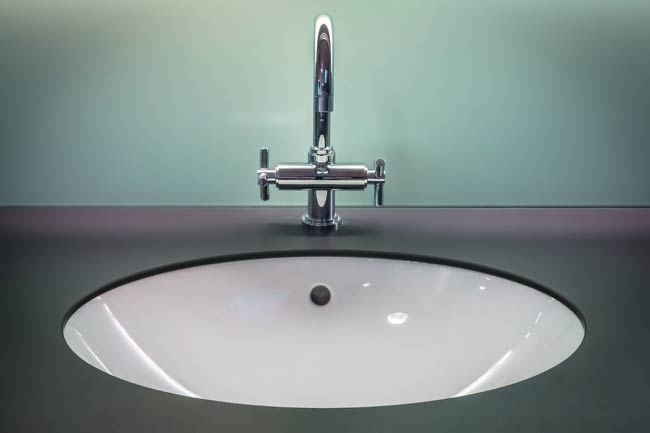 While there was a time when brushed nickel was more expensive than chrome, today the two are nearly equal in price. Most of the Main Line homeowners we work with choose brushed nickel faucets and knobs for their remodels, but brushed or polished chrome remains popular for some.
Brushed Nickel vs Chrome
Deciding which finish to choose for your faucets and knobs depends a lot on personal style and taste, but there are differences between the two you'll want to consider.
Tints:

The major difference between brushed nickel and chrome is in the tinting of the metal. Chrome plating gives metal a slight blue shine, while nickel has a natural yellow or whitish appearance. Chrome is often seen as providing a more sophisticated and cool look to a room, and nickel is often seen as a warmer color.

Variety:

Brushed nickel faucet fixtures come in a wider range of finishes than chrome. Most chrome fixtures have the same level of blue tint. Nickel faucets and knobs, though, will have different tones depending on the amount of plating and the density of the nickel used. This is an important point to keep in mind, as fixtures from two different manufacturers may have dissimilar appearances, even if they're both coated with brushed nickel. Always buy your room's fixtures from the same manufacturer.

Selection:

Both metals are equally durable and non-corrosive, so your choice often comes down to the room's surroundings. Warmer, earth tones lend themselves to brushed nickel fixtures. Cooler colors, ranging from white to deep gray, may benefit from the blue tone of chrome fixtures. Many Main Line homeowners love the historic look of nickel and feel it gives a more traditional look to baths and kitchens. For homeowners looking to add a touch of sophistication, chrome may be the perfect choice.
Pros and Cons
Both finishes have positive and negative aspects, so it isn't always easy to choose which will serve your home and family best over the long term. Brushed nickel is extremely durable and tends to keep its finish longer than chrome. It doesn't show fingerprints or water spots and is easy to clean. Relatively inexpensive, it also matches nicely with most other accessories and fixtures. One of the biggest disadvantages with brushed nickel is that if you use it together with stainless steel in your kitchen remodel, it tends to blend in instead of making a statement.
Chrome is appreciated for its versatility and durability. It's easy to clean and maintain, and goes well with a variety of accessories and other fixtures. The downside to chrome finishes is that, unlike brushed nickel, it easily shows fingerprints and water spots. Scratches are also more visible to the naked eye.
A Matter of Taste
The right faucets and knobs extend beyond function to become an expression of your unique personal taste. When deciding which ones you want for your home, start by taking a moment to look around at your bath or kitchen and soak in the overall sense of style. Look at the shape of the sink, the counter edges, doors, other fixtures and, in the bathroom, the mirror. Then choose the fixture and finish that doesn't just complement the room, but stays true to who you are. Designers recommend shooting for uniformity, but if you focus on purposeful design, it is possible to introduce elements that say "this is home."
If you're ready to get started on your kitchen or bathroom remodel, schedule a conversation with us today and we'll fill you in on all your faucet finish options. We also invite you to download our free guide that gives you the 10 questions to ask when hiring a contractor for your Main Line remodeling project.