Whether you're planning just a kitchen remodeling project or a major/whole-home renovation, it's important to hire the right contractor for the job. It helps to do your research as you sift through potential prospects and check out referrals given by friends and neighbors. You should also watch out for contractors who have a few red flags that can cause problems to your project later on in the process. Here are some of the common red flags to avoid: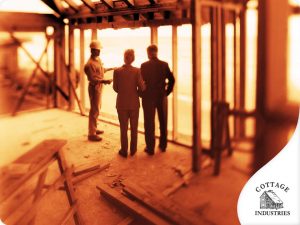 Dubiously Low Estimates
Prices will always vary depending on the labor, materials and other costs involved in a home improvement project, but estimates that are even lower than the minimum means they're likely to cut corners in your project. They may not even include all the costs at all and will only add them later on during the renovation process!
While you wouldn't want to overspend on your home remodeling project, that doesn't mean you should go for the cheapest estimate offered to you. When one of your prospects offers an estimate that seems significantly lower than the rest, it may indicate a red flag that should be avoided. Make sure to get estimates from trusted professionals in home additions and other remodeling services.
Pressuring Sales Tactics
Some contractors may use certain types of sales tactics that tend to "pressure" customers into choosing them for their home remodeling project. They'll usually push a "temporary" low rate, but say that the prices may be subject to change later on because of material cost increases or other similar reasons. Some may even badmouth their competition and drag them down! Avoid these contractors, and instead, look for those who talk about the strengths of their remodeling business.
As a premier contractor for whole-home renovations and historic restorations, Cottage Industries has got you covered! Let's discuss your upcoming remodel, and contact us at (610) 293-9750 or through our online request form.