A family room addition is the perfect solution if you're in need of more living space, but aren't willing to move to a new neighborhood. It can serve as a multipurpose room for entertainment activities, family gatherings or even a crafting area for your hobbies. Planning this alone can be a bit difficult, however; so we recommend working with a home contractor like Cottage Industries.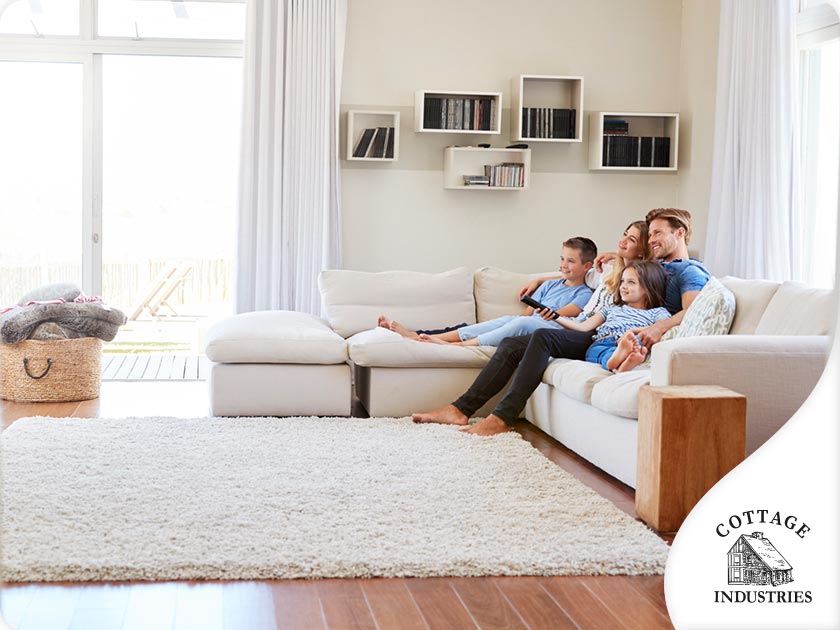 To help you get started, here's what you need to consider:
Function and Location
Whether you're considering repurposing an existing space and doing a complete conversion (such as your basement or an empty room on the second floor) or a full home addition, knowing how you'll use your future family room will help you determine what your needs and preferences are. You can start by asking yourself how the new addition will be used. Most family rooms are often designed for several functions, such as a play space for kids, a home office and even an entertainment area with a mini bar and TV.
Lighting and Electrical Devices
As you plan out your family room addition, consider the amount of natural light that enters the room during the day to determine whether you need to install additional lighting for the room. Aside from general lights, accent lights can be used in shelving, bar areas, under cabinets and over paintings and fireplaces. Even the location of outlets and switches is important.
Storage
You'll first need to make an inventory of things you plan to store in your family room addition. Some of the common things that need storage in a family room include books, movies, magazines, toys, board games, video and audio equipment, computer equipment and even collectibles and photos. All these can be put on display using shelves and tables, or they can be hidden from sight in drawers, storage benches, closets and cabinets.
Whether it's home additions or historic restorations, you can count on our excellent services offered at Cottage Industries! Contact us at (610) 293-9750 or through our online request form. Let's discuss your upcoming remodel today!