Location: Penn Valley
The Ledley project is located in Penn Valley, [also considered Narberth]. The home is a 1900s Tudor-style brick house with some later modifications and additions that were frankly not done that well. The client was looking to expand some of the rooms in the home and add more space. This included a new kitchen, an expanded dining room, a new family room, adding a bedroom and bathroom upstairs, and enlarging one of the existing bedrooms.
The Challenge
The client had initially hired an architect on their own to design the project for them. Unfortunately, the design was completed without much input from the clients and with almost no consideration of the budget. They were very unhappy with the results, which is why they called us in.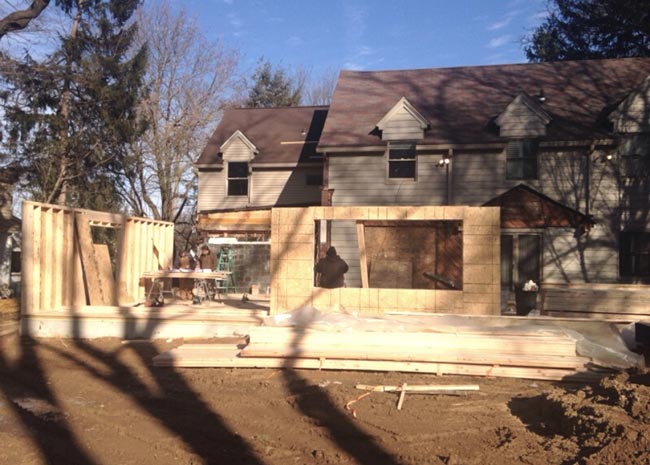 The Vision
The ultimate goal was to be more connected as a family. They wanted to be able to see the kids while they were working in the kitchen and for the spaces to be as open as possible: the kitchen open to the dining room, open to the family room, and so on.
By taking the time to listen to what they wanted to do, we were able to find the best ways to redesign their living spaces while staying within their budget. This is not something that was unique to this client; it's how we operate every day.
The Transformation
The basic plan was to expand and open up everything. Their existing layout had some design features were quite interesting that they wanted to preserve. One example of this was the sunken family room that they wanted to keep. They wanted the room larger, but retaining the step-down.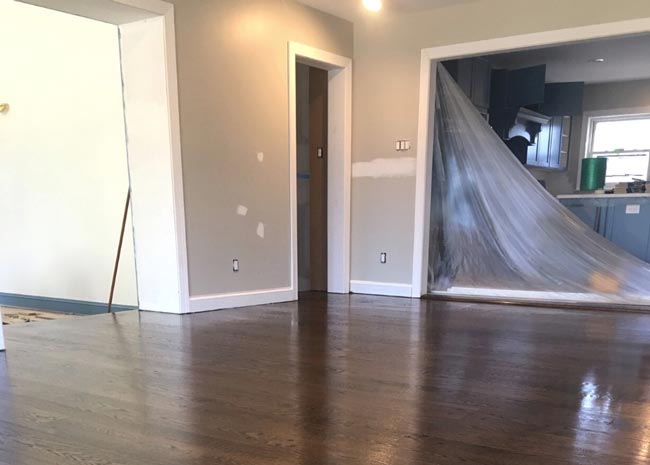 Structurally, we added a lot of new space including a larger family room, dining room and expanded kitchen with a new laundry/mudroom. The second floor got a new bedroom and reconfigured two existing bedrooms while adding a kids' bath. A new patio was added out the back of the home.
The interior design details included some interesting wallpaper in the laundry room off the garage, some built-in cabinetry, and wood beams in the family room to replace the faux beams they had originally.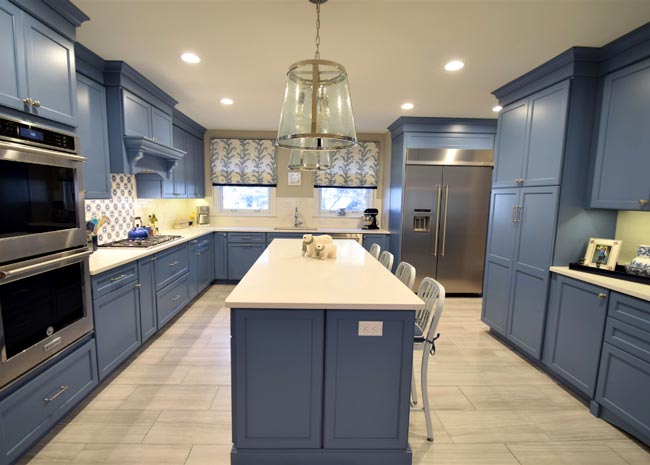 We also did a modest basement remodel. They did not want to spend a lot on the basement so we figured out a way to revive the existing floors, which were a dingy-looking 50s-style vinyl checkerboard. We brought in a company that polished them up and brought them back to a high shine, and they were absolutely gorgeous when they were done. We redid the lighting and the walls, and created some storage, turning it into a nice, usable space for the kids that landed well within budget.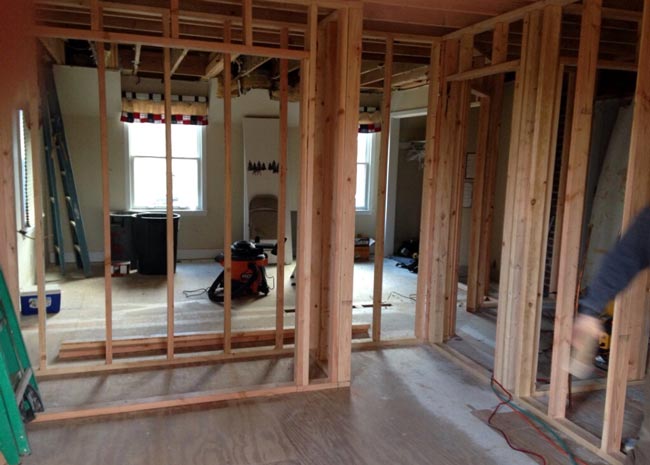 We also cleaned up the basement bathroom and replaced all the heating and cooling systems throughout the house. We replaced the roof, did some siding, and created a little portico over the front door.