Kitchen remodeling is one of the most popular and exciting home improvement projects today because the kitchen is one of the most often-used spaces in the house, and giving it a spruce up is never a bad idea. If you are looking to update your kitchen, you are in luck! We've asked the leading design experts and retailers about kitchen design trends that are projected to dominate 2021.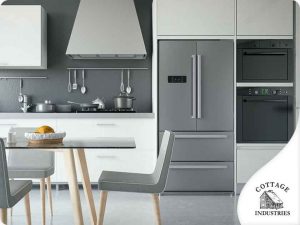 Double Islands
The kitchen island has become an essential kitchen feature over the last few years and with the move towards open-plan spaces. A pair of kitchen islands are better than one, especially if you own a larger home where space is not an issue.
Smart Kitchens
Nowadays, technology plays a huge role in our daily lives so why not take advantage of all the smart tech innovations when it comes to our kitchens as well? Almost all retailers offer kitchen products with sophisticated, smart designs to make our lives a lot easier.
Pops of Color
Most high-end kitchen and bathroom remolding experts agree, color is about to make a huge wave in 2021. While you can never go wrong with a classic white island or cabinets, expect to see more pops of color, particularly in shades of blue and green when it comes to kitchen design in 2021.
Concealed Appliances and Smart Storage
While there may be a big boom in smart kitchen gadgets, we don't necessarily want to see them all the time. In 2021, it is expected that the demand for discreet and smart storage design will grow in order to give your kitchen a cleaner, more streamlined look.
If you are looking for a designer remodeling company with a reputation for style and quality, then you've come to the right place. Talk to Cottage Industries today. Fill out our contact form to schedule a conversation with one of our experts.