Whole-home remodeling projects require you to plan everything in detail and make thorough preparations to ensure everything is in order. To help you, here are some ways that you can properly prepare for whole-house remodeling projects.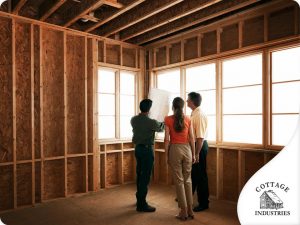 Catalog All Your Belongings
You'll need to stow away your belongings for the time being while your home is being remodeled. Make sure that you conduct a complete inventory of your belongings. You can also take this time to declutter and reduce the items in your storage before you put them back in their original place. You can choose to sell or donate some of your belongings while doing so. Afterwards, you can decide what kind of storage solutions will be needed for the items that remain. This also helps for future insurance claims.
Use Up Your Consumables
Before the big remodeling day, your designer remodeling contractor would tell you to finish up all the consumables in your home, whether it is the food in your pantry or the supplies in your bathroom. This will help reduce the clutter and boxes in your home if your family is planning to relocate temporarily while the project is ongoing.
Keep Your Important Documents in the Cloud
Make sure that you take photos or scan important documents related to your remodeling project, such as receipts, contracts and reference photos. You can do so by placing them in a secure cloud storage that will give you convenient access to these important documents across different devices. Most of these cloud storage services offer it for free, with the option to upgrade storage for a small fee. This also lets you provide proof of transactions easily when needed.
Trust in Cottage Industries. for your future home remodeling projects. Call us today at (610) 293-9750, or fill out our contact form to get started.