It's a well-known fact that the bathroom space is one of the most accident-prone areas of your home – while still being one of the places where we spend a lot of time. After all, it's a place where we relax after a long day. However, it's important to ensure that this space is made as safe as possible through the help of bathroom remodeling projects. Here's how you can make a safe bathroom for all ages.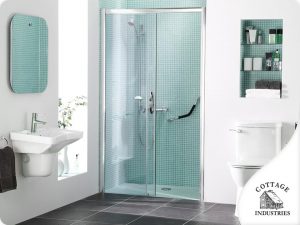 Lower the Water Temperature
Protect everyone in your home from burns or scalding by lowering your home's water temperature to around 120 degrees Fahrenheit. You can further improve your bathroom's safety by installing an anti-scald device.

Childproof Knobs
You can use this feature for the doorknobs, sink knobs and tub knobs, which are very easy to install on faucets and door knobs to prevent children from opening them accidentally.

Unplug Appliances When Not in Use
You should unplug your appliances when not in use. After using your blow dryers, curling irons, flat irons, electric razors or other appliances, make sure that you unplug them and store them in a safe place.

Use Non-Slip Mats
Keep in mind that wet bathroom floors can lead to dangerous slips and falls. Make sure that you add rubberized, slip-proof mats with cushioned rubber on your bathroom floor near the shower and bathtub. You can also use non-slip flooring like smaller stone or ceramic tiles for extra protection.
Trust in Cottage Industries for your future home remodeling projects. Our team of remodeling professionals is here to guide you through our proven process. It's our mission to provide you with impeccable customer service and quality craftsmanship, day-in and day-out. Count on us for your historic restorations and whole-house renovations as well. Call us today at (610) 293-9750, or fill out our contact form to schedule an appointment!