There's something inherently charming about owning a home with a history. That feeling is only slightly marred when you realize that remodeling a historic home proves more complicated than you initially thought. With the right considerations, however, you can ensure that your project will be a success.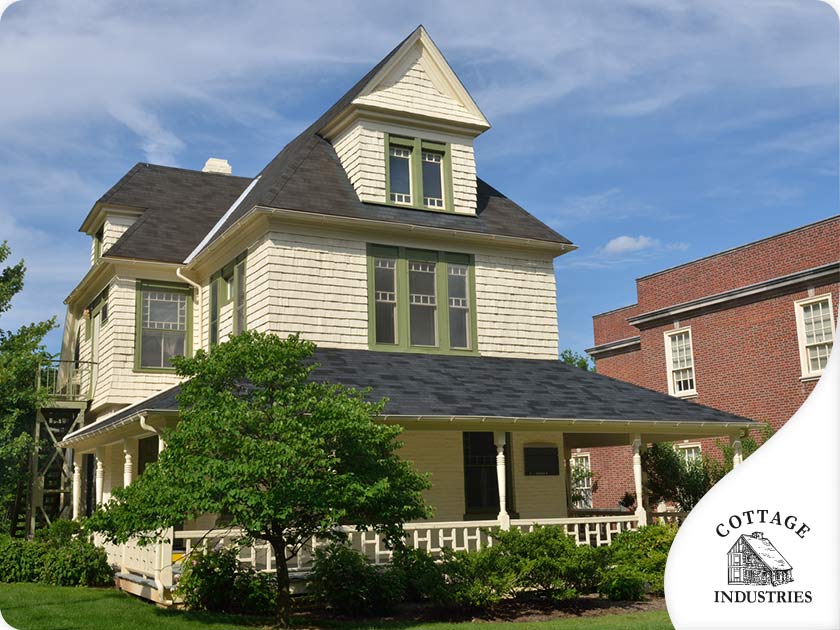 DO preserve the look of your historic home. What gives a historic home its charm and elegance is its elaborate architectural details. The phrase "they don't make them like this anymore" comes to mind, and it would be right. If you want to keep the "spirit" of your historic home, you'll have to make sure all those period details, from the cornices and windows to the hardwood floors and wraparound porch, will remain intact after your remodel.
DON'T forget about materials. Using synthetic or composite materials in a renovation may have been fine in a standard home, but not in a historic one. Again, this has to do with making sure that its original details are effectively restored, preserved or recreated. Otherwise, the newer, cheaper materials would clash with the period elements and detract from their beauty.
DO work with a remodeler who specializes in historic homes. DIY work is already a bad idea in standard renovations, but it's even worse when it involves a historic home. If you want to improve your home's function and comfort without compromising what makes it unique, make sure to work with a trusted historic restorations expert like Cottage Industries, Inc. We have the training, skills and experience to ensure your project is completed to the best results.
DON'T be swayed by newer color trends. It's a bit tempting to try out those bold new colors the design experts are talking about all the time. But in the interest of architectural accuracy, it's a good idea to stick to the palette traditionally associated with your historic home. This means using calm neutral shades that give your living spaces a lovely and timeless look. If you really need to try those bold colors, perhaps, limiting them to a powder room is fine. Just make sure to consult a professional like Cottage Industries, Inc first.
Get Started on Your Project
Cottage Industries, Inc is the proven source of high-quality kitchen remodeling, but we also specialize in remodeling historic homes. Let us help you achieve exemplary results in this project through our streamlined process and decades-worth of industry experience. We proudly serve homeowners in Devon, PA, and other areas on the Main Line. Call us today at (610) 293-9750, or fill out this contact form to schedule your consultation.