If cooking or baking is your passion, the typical home kitchen might just not cut it for you. In some ways, it may even limit you and keep you from improving your techniques or the outcome of your recipes. That said, investing in a gourmet kitchen might be something you want to explore.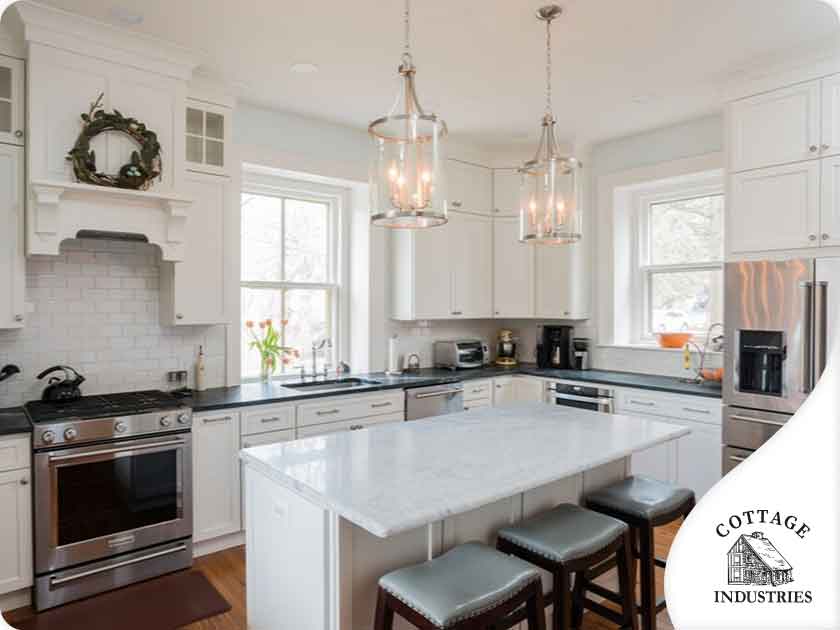 Professional-Grade Range
Gourmet cooks often prefer gas ranges. However, induction cooktops can also be a good choice, especially if they heat up quickly and deliver heat directly from the source to the pan. Whether a gas range or an induction cooktop sounds better to you, make sure to choose the appliance that can best serve your needs.
Double Oven
For gourmet cooks, two is always better than one. Furthermore, ensure that one of your ovens is convection, which typically has a fan that circulates hot air and enables food to be cooked uniformly.
Industrial-Strength Ventilation
Professional-grade cooking appliances usually produce a lot of heat, smoke and vapor. That is why your kitchen remodeling project should include a massive and efficient ventilation system. Don't worry because commercial-grade exhaust hoods can still look and feel homey as they pack a punch. They do not necessarily have to look industrial since they can feature decorative elements or be concealed within cabinetry.
Gourmet Kitchen Island
Your kitchen island should have plenty of counter space. It should have its own sink, drawers and cabinets for storage. You can also fit additional ovens, microwaves and a second dishwasher if you want to. Ultimately, you need to think of your kitchen island as an area that can accommodate multiple workstations so that your whole family can also participate.
Cottage Industries is a full-service residential design and construction company. We specialize in various projects, including kitchen and bathroom remodeling, historic restorations, architectural design and more. Call us at (610) 293-9750, or fill out our contact form to schedule an appointment.