A timely kitchen or bathroom remodeling project is an essential home improvement task; however, once all the necessities are in place, it's time to focus on luxury and quality of life improvements. Today, when everybody is spending time at home more than ever, getting a dedicated home theater and entertainment room has skyrocketed in popularity.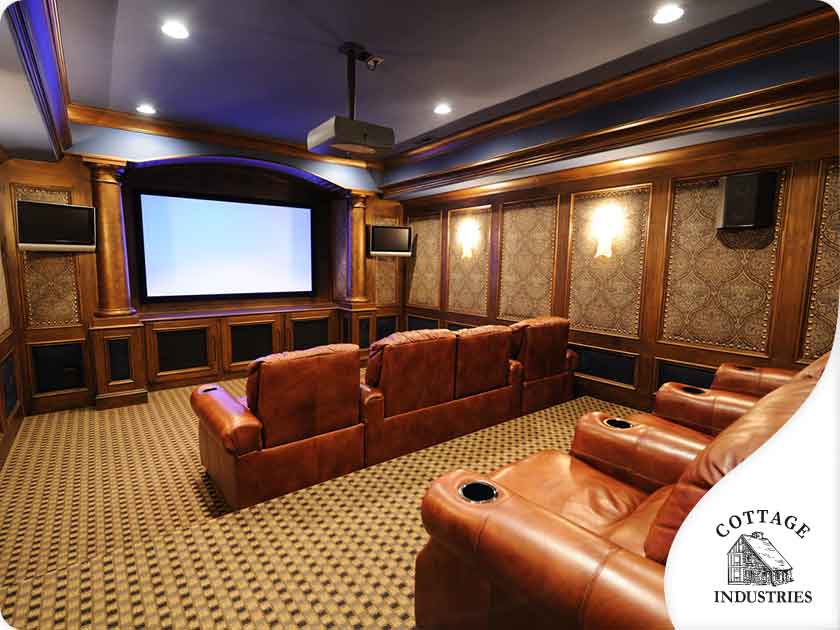 As with many home remodeling projects, building a home theater requires plenty of planning and preparation.
Start With a Good Plan
Think about what you want your home theater to look like. This will guide you in choosing what features to include and how the overall pace of the project will go. Contact your local designer construction company to help you out if you feel that the planning process is too overwhelming to handle by yourself. Consulting with a professional can provide you with fresh new ideas, ensuring that you get the most out of your home theater addition.
Build a Better Budget
Building an entertainment room might not be as costly as other home remodeling projects, but it can still set you back a good amount of money. Budget typically limits just how many add-ons and features you can get in a remodel. For many people, this might sound like it's a bad thing. However, budget constraints actually help you narrow down the long list of inclusions you want to add to your home theater.
Constructing the Room
You have to prepare for certain requirements. This includes padding the walls with sound-absorbing materials, such as gypsum, to keep outside noise at a minimum while keeping immersive sounds inside the room. Lighting is also an important factor that must be planned carefully.
At Cottage Industries, we can help you design and build the luxury home theater you deserve. Give us a call at (610) 293-9750, or fill out our contact form to request a free estimate today.