Having been in business since 1989, our clients know a lot about who we are as a business, but if you're anything like us, it's always good to know the people behind all the great work. Adam Sherman is a founding partner of Cottage Industries, and this is his story.
Born in Boston, Adam's dad was an educator, and his mom was an author. When Adam was still quite young, the family moved to Oregon, camping across the country on the way. That part of his life, though pivotal in his memory, was relatively short-lived. After two years, Adam's father took a job at Princeton and moved the family back to the east once again where he spent the rest of his school years as a typical teenager, riding bikes, hanging out with friends and generally enjoying life.
Father, Son, And A Love Of Science
Adam has a fascination with electronics and was intensely interested in science. His father indulged his interest by giving him things to take apart and tinker with. The two of them always had little projects around the house and, over time, he began to learn how things worked and developed a great interest in building and fixing things.
Getting The Bug To Build
During those years, Adam recalls a summer job working for his woodshop teacher in school. He spent time helping him fix his barn and repairing things around the property and was also involved in the construction of an addition. It was his first taste of what was to come, and he loved it – from the work itself to the people, the project gave him the initial inspiration that shaped the rest of his life.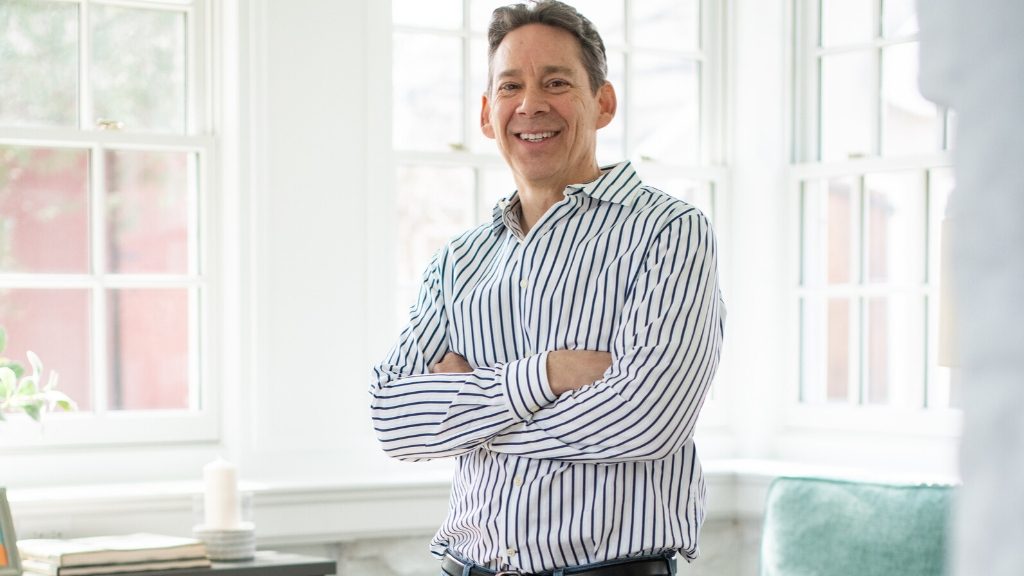 Out Of School And Into The World
In college, Adam studied physics and engineering at Albright University. Immediately after graduation, he moved to Narberth on the Main Line for work; a job that had him working on early Apple and IBM computer interfaces. He went on to work at RCA, where he worked on military electronics and at the University of Pennsylvania, where he ran a lab at the Institute of Neurological Science, repairing and creating instruments that were used for medical research.
As rewarding as these jobs were, Adam's entrepreneurial streak bubbled just below the surface. He saw an opportunity to start investing in real estate and began to buy properties to fix up. He'd buy houses, add new kitchens, features, or additions, raise the property value and either sell or rent.
Face To Face With The Future
One night, while going out for all you can eat shrimp with his roommate and friends, Adam met the man who would eventually become his business partner, Nick Walker. A few years later, Nick had moved back to the area from Maine, and the two ended up in the same martial arts class together.
As it turned out, Nick was looking for a place to stay. Since Adam knew that Nick had some talent for construction he suggested that Nick move into his house and help finish up a project he was working on at the time.
You could say, the rest is history. They had a blast doing it, finished that project, did another, and then decided to purchase a house together, fix it up, and rent it out. Together, they built a two-story addition onto the home, figuring things out as they went along.
One home led to another, and they were having so much fun that they quickly decided they ought to turn it into a business. Adam quit his engineering job to devote all of his time to their venture, and to improve the cash flow situation, they started taking on small outside jobs.
As it turned out, their customers liked their work very much. With so many happy customers, the referrals came pouring in, and in 1989, they finally made it official, and Cottage Industries was born.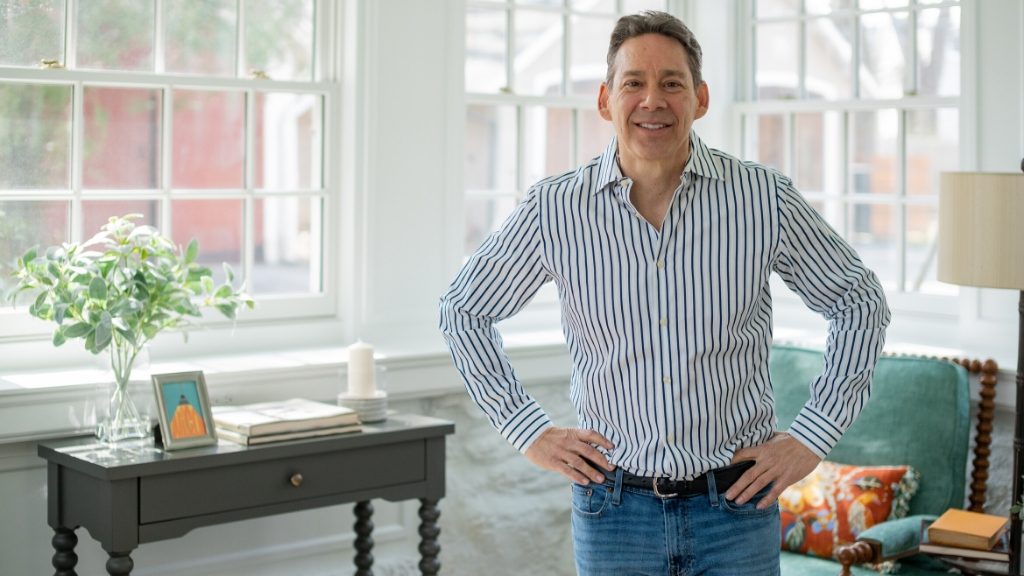 Home And Family Life
Shortly after they started their company, Adam also made it official with his longtime girlfriend, Dale. They married in 1990 and moved straight into an only partially-finished renovation project that Adam and Nick were working on at the time. The business was new, but it was growing. They were learning how to run a business and carving out a great life on the Main Line.
Fast-forward to now, Adam and Dale have two grown kids: Matt is 18 and started college in the fall of 2019. Halle is 23 and a professional dancer with the Huntsville Ballet Company.
In terms of the family business, Matt is very interested, and from time to time, he asks about being a part of it. Halle thinks it's pretty cool too, even though she has her own career underway. The two of them grew up around job sites, sitting on daddy's lap during company meetings and growing right along with the business as it blossomed.
Still Passionate After All These Years
Through the years, Adam is still passionate about making his customers happy. At his core, he is a problem solver. Hearkening back to his boyhood, he still loves to fix things and come up with creative solutions – it's just part of who he is. He figured out early on that it wasn't about making money—of course, being a business is about making a profit—but he always knew that if you can make the customers happy, if you can continue to do the right thing, the money will come.
What About Free Time?
These days, it's not so much about having hobbies. Adam loves the business and focuses most of his "spare time" on building it. To him, it's not work. While he admits that at times it may be overwhelming because he often has more to do than he has time for, he only occasionally feels stressed out by it. Spending a weekend at the beach (any time of year) is one of his favorite ways to get rid of the stress.
As for what Adam would have done with his life, given the choice of anything else in the world, he probably would have chosen "rockstar." He had started playing guitar when he was a kid but admits he has a terrible singing voice and was only an average guitar player, so he hung it all up in favor of something he was really good at. He still kept his axe for many years afterward but eventually sold it. As it happens, his son, Matt, was pretty bummed that he had. So, on his 18th birthday, Adam bought him his own Gibson six string acoustic.
In the meantime, Adam continues to follow his passions, building a legacy on the Main Line and preserving the heritage of the places he has come to love.