Cannot wait to welcome the new year with a change? It is best to start with your interior's colors! If you're planning to get home additions or renovate your property, it is important to prioritize the shades you will use inside your space to ensure a comfortable setup for yourself and your family. While color affects our experience of the world greatly, it should be known that amid the pandemic, soothing neutrals and bright tones have been a great choice. Here are sample hues you can choose: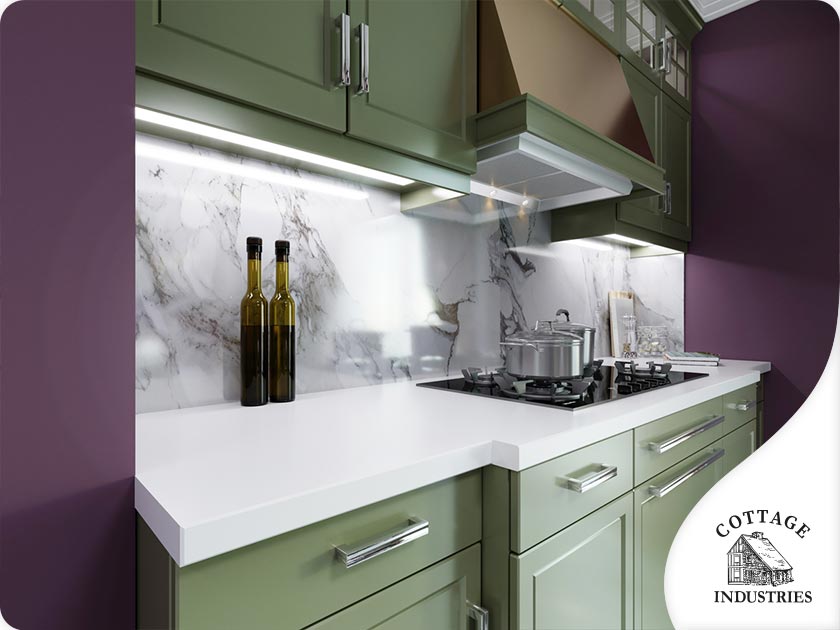 The Color Green
While most brands are all going green, the searches for green kitchen accents and cabinetries have increased in recent months. With Breakfast Room Green No. 81, apparently, you can easily make your room seem bigger.
Bath and kitchen remodeling teams say a dusty or grayish-green like Laurel Leaf gives off a rejuvenating appeal of eucalyptus leaves that are natural and cozy. On the other hand, the selected color of the year by PPG called Olive Sprig PPG1125-4 will remind you of aloe vera that represents regrowth and resiliency of the environment.
Classic Tones:
Although green is the highlight for the coming year, you can still consider white, citrus hues and shades of blue. School House White No. 291, for example, has a familiar and comforting vibe. Babouche No. 233 is that kind of yellow that brings you the warmth of sunshine. Meanwhile, Stone Blue No. 86 adds a sophisticated accent, making it ideal for your walls and even doors.
Looking to transform your space? Cottage Industries is a full-service residential design and construction company offering home remodeling and historic restorations in Philadelphia and the Main Line. Our services include creative architectural design, sound structural engineering, efficient and supportive project management, and fine craftsmanship in all the trades. Call us today at (610) 590-9474, or fill out our form here.