Featured Remodel Project: Brown
Case Study
A turn-of-the-century, circa 1904/1905, shingle-style house located on the Main Line in Haverford, PA in which the owner had grown up. Her mother had decided to sell it to her. Purchasing the home for her family meant that her mother could remain in the home and enjoy having her family close while preserving the legacy.
The home already had a small apartment in the east wing. The ultimate vision was to add a kitchen/family room combination but, having grown up there, our client (Kate) was incredibly sensitive to the historic qualities of the house. Having already made a lifetime of memories in the home, there were also sentimental factors to consider.
Kate's first thought was that they should not change a thing. Yet, they really wanted a particular style of kitchen and living area.
Ultimately, the reason she hired us was because we were the first people who walked through the door and didn't say, "Well, you have to rip this out. You have to rip that out. This has to go, and this needs to be torn down."
As historic preservation contractors, we were able to visualize exactly what needed to be done to achieve Kate's goals.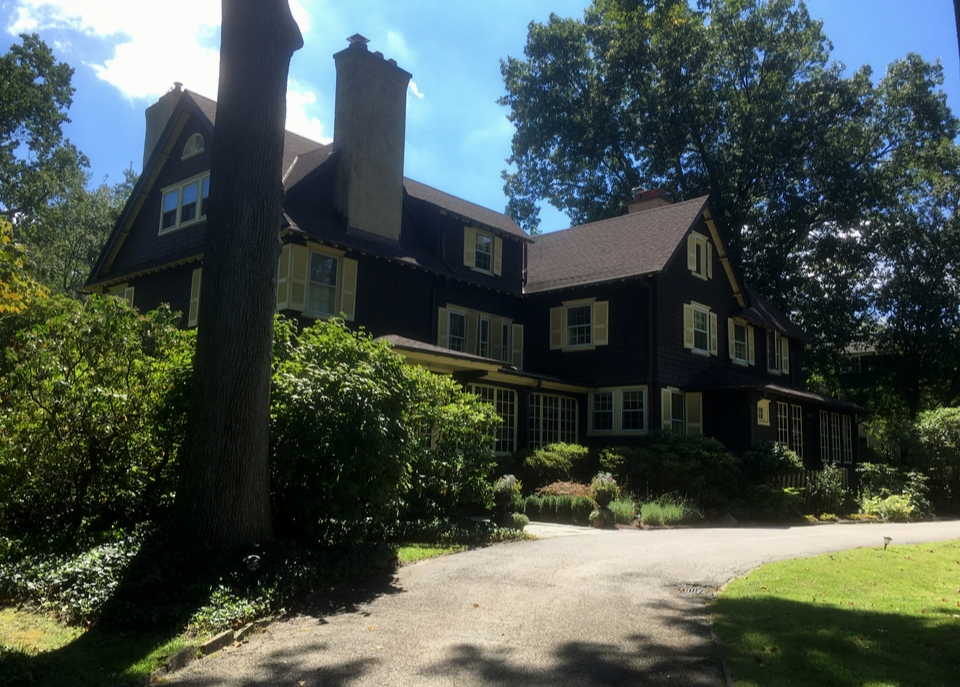 The home itself featured many large, beautiful rooms, an old, beautiful elevator, and a big dirt chimney running right through the middle of it. The area with the kitchen was crammed into an odd space where there'd once been an old cookstove. The adjoining back room featured an old (but quite fancy) laundry room. Everything about it was just beautiful.
We did quite a few designs for her as to where the kitchen could go. Much to our surprise, the kitchen ended up wanting to be back where the laundry room was. It just made much more sense to put it there. So, we ended up removing the walls between the laundry room and the kitchen on either side of the fireplace.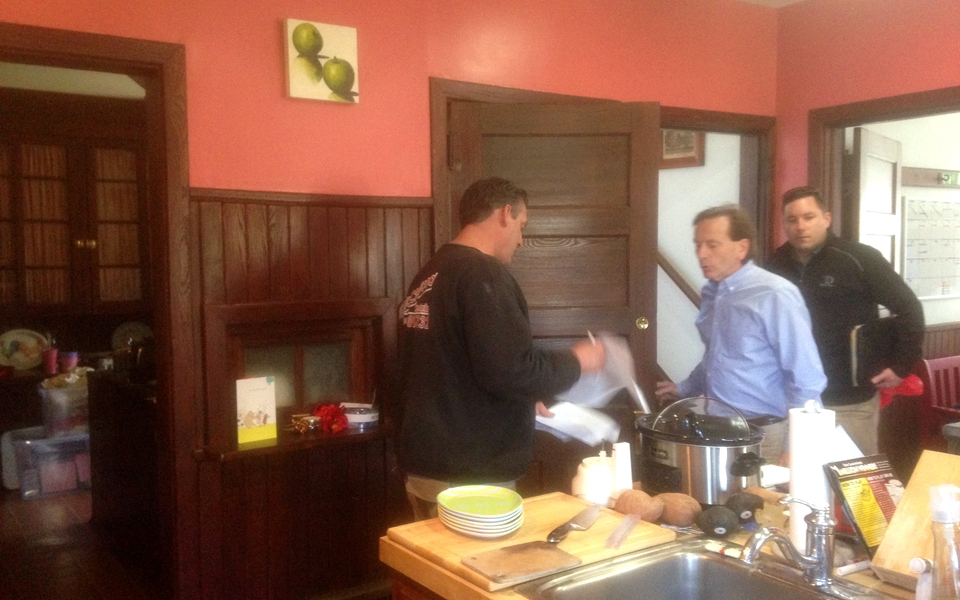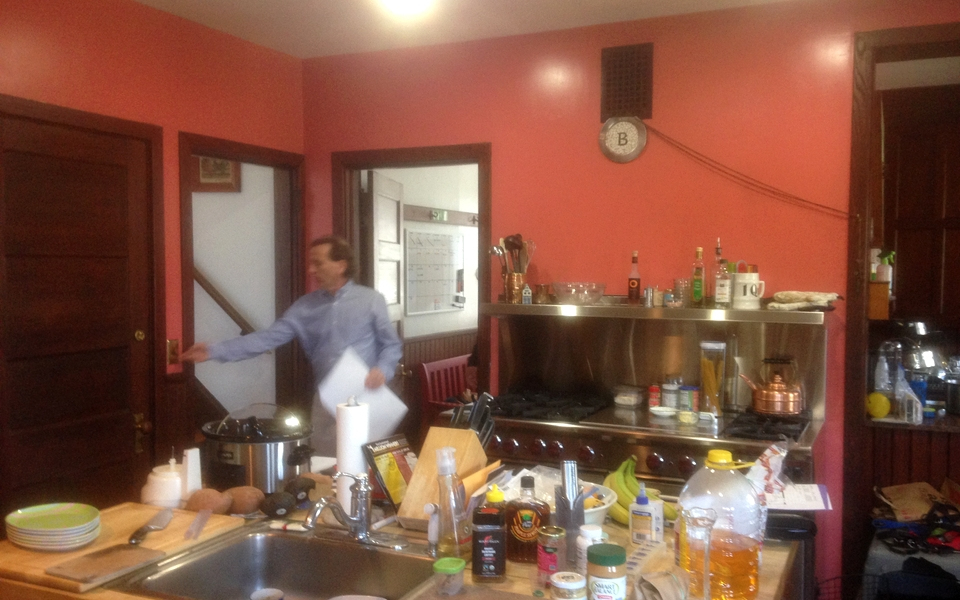 Perhaps the biggest challenge was trying to integrate the contemporary concept of a kitchen and a wide-open space into the home. There was a lot of wood wainscoting in the space and, ultimately, Kate wanted to lighten it up while preserving some of the features she felt strongly about.
One significant challenge was in terms of the chimney in the center. It was not a fireplace, but they wanted to put a gas fireplace into it. Our original concept was that we were going to strip it clean, expose the brick and then put the other fireplace in front of it, but it was just not in good enough condition. We ended up with a beautiful, painted, raised-panel piece in the middle with a fireplace in front of it.
Another challenge was the enclosed porch that is their main entry into the house. At one point, we considered trying to integrate that into the space a little differently. We tried several times to come up with different designs to change it, but we ended up leaving it alone. We changed some windows but, essentially, it was left as it was.
The original design of the house was beautiful, but it was very dark. Kate wanted to create a lighter space with more useful living areas for her family, but there were a lot of original features that she felt strongly about preserving because of the fact that she grew up in the home.
The kitchen was finished with a white design aesthetic, with herringbone Carrara on the island and the backsplash. They picked out these funky little blue glass knobs – they were $5 knobs from Home Depot, really, but it's the thing people commented on the most. It's a beautiful, translucent blue, almost aqua-colored. Everybody that came through that space asked about those knobs!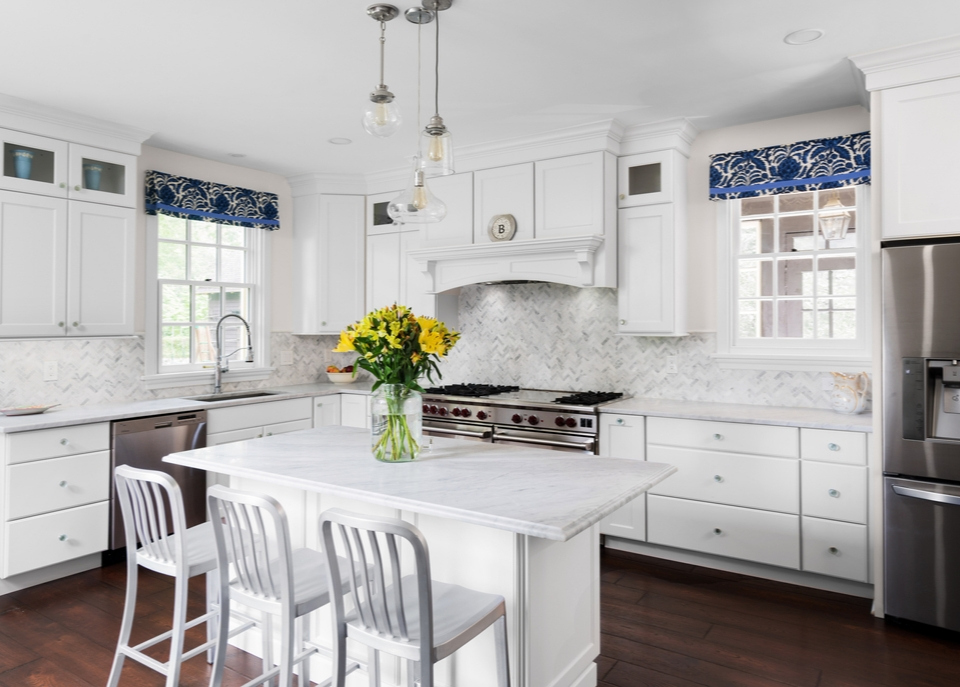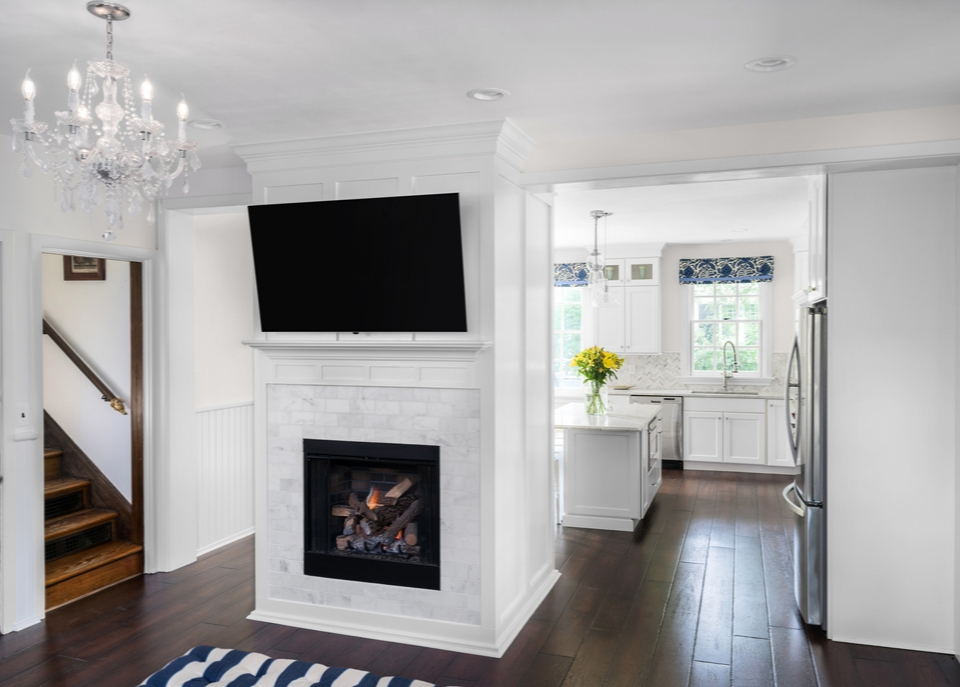 There were features Kate had a strong emotional attachment to, but she wanted a kitchen-family room combination to better accommodate their lifestyle, a concept that wasn't even in the picture 50 or more years ago. However, we were able to integrate the existing spaces, such as the laundry room and the butler's pantry, into the new design to support the family's lifestyle as it is today.
I'm very proud of having taken on all of those challenges and making it all work. We were able to preserve Kate's childhood image of her home, and in some ways, it's a physical representation of how she moved through the process. She was able to let go of some things in order to achieve her goal of having a really comfortable space with a family room/kitchen combination – and preserve the best parts of the home's original design intent.